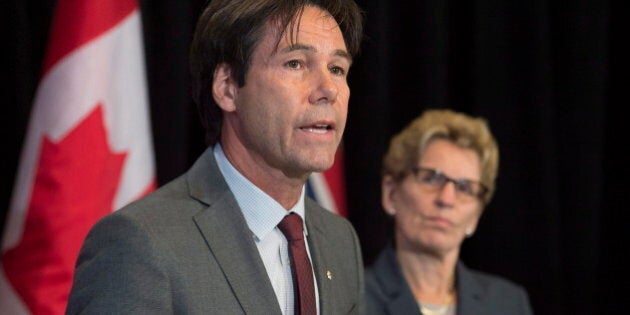 "Political language... is designed to make lies sound truthful and murder respectable, and to give an appearance of solidity to pure wind." George Orwell
Ontario Minister of Health Eric Hoskins recently released the long-rumoured white paper on integrating primary care, giving it the rather Orwellian title of "Patients First."
Alleging the need to improve certain primary care metrics, Hoskins' paper rolls out a basis for a "discussion" and "engagement process" that is based on the Price Report -- which itself was released this past fall. However, what's clear is that not only is Hoskins acting in a duplicitous manner, he hasn't actually looked at what patients want.
In the opening message, Hoskins states that he wants to hear from providers, patients and caregivers to develop a plan for going forward. What he doesn't say is that he has already planned implementation with the Local Health Integration Networks (LHIN).
A quick look at the SouthWest LHIN's website gives a link to a presentation they have prepared. Page 28 of the presentation shows that the LHIN planned to have completed and submitted a template for implementing this plan by Oct. 9, 2015.
It's reasonable to assume all LHINs were asked to do the same thing. Seems a bit suspicious to ask for broad input and engagement when you've already had a plan to implement the changes you want for more than two months.
But what about the actual proposal itself?
Certainly, reading through the executive summary, it's tough to disagree with any of their goals. There is a desire to help people with addiction challenges, integrate the heath system better, assist those with difficulty navigating the system, align public health and look at performance metrics for primary care. As always, the Devil is in the details, and the details simply don't mesh with the stated goals.
The first suggestion is to get rid of some bureaucracy by eliminating the controversial Community Care Access Centres (CCAC). Now, I clearly welcome any reduction to Ontario's bloated health care bureaucracy, but the proposal suggests forming up to 80 sub-LHINs to help take over the role of the CCAC. I'm not sure how creating 80 agencies in addition to the current 14 constitutes a reduction in bureaucracy, but the suggestion is worthy of George Orwell.
Likely due to ongoing frustration with his dispute with the Ontario Medical Association (OMA), Hoskins appears to be targeting family physicians. In this discussion paper, he makes a number of allegations, purporting them to be factually correct.
It references work done by Health Quality Ontario (HQO), a government agency, suggesting that Ontario fares poorly with respect to access to family physicians in a timely manner. Perhaps recognizing that this is a government agency report, not a patient report, the discussion paper even rather blatantly asks (on page 16), "What is most important for Ontarians when it comes to primary care?"
Turns out, he doesn't have to bother asking.
Turns out 94 per cent of people surveyed say it's "easy" to see their family doctor. What's more, the desire to have an appointment with their family physician within 48 hours is ranked 28th(!) on the list of priorities for patients. That's right -- there are 27 other priorities that patients want to have addressed before the 48-hour appointment issue.
The Qualicopc study also shows that there was a 91 to 99 per cent satisfaction rating across all the various metrics. In short, family physicians are already doing a very good job. But rather than listen to the patients, Hoskins would rather listen to a government agency in order to further his agenda.
So, what do patients truly value?
Patients value continuity and coordination of care, and want their physician to have access to all relevant medical information. The family physician is supposed to quarterback their care and provide an entry into the health care system. Having more information is essential to making good decisions.
While there is some lip service with a bland statement about clinicians benefiting from improved access to personal health information in the paper, there is no section mentioning the type of information technology support that would be needed to achieve this goal.
In perhaps one of the most bizarre suggestions the paper makes, it calls for the the LHINs to take over funding of public health. However, it recognizes that public health has historically been separate (more municipally based), and suggests that unlike the CCAC, the boards for public health stay intact.
The paper suggests that instead of the MOH paying public health, with public health answering to the MOH, the MOH should now pay the LHIN, which would pay public health, which would report and answer back to the LHIN, which would in turn report back to the MOH -- and that's on top of each entity also reporting to it's own board structure. This is supposed to be better?
The most ominous statement in the whole paper is in the appendix. Recognizing that the LHINs would, in this new structure, have more responsibilities, the paper states: "To fulfill their new responsibilities, the LHINs would require expanded boards and leadership with the necessary skills, expertise and local knowledge."
This would entail awarding even more money to bureaucrats, instead of funds going directly into front-line patient care.
The solution to this crisis will not be found by duplicitously releasing "discussion papers" when an implementation plan is already in place. The solution will also not be found by increasing the byzantine nature of the health system bureaucracy as this paper seemingly suggests.
I suspect that Hoskins already knew this, which is why he chose to release this paper on the Thursday before Christmas break. It's tough to have a discussion and engage people when everyone is away to celebrate the holidays. But at least you don't have to answer tough questions, either.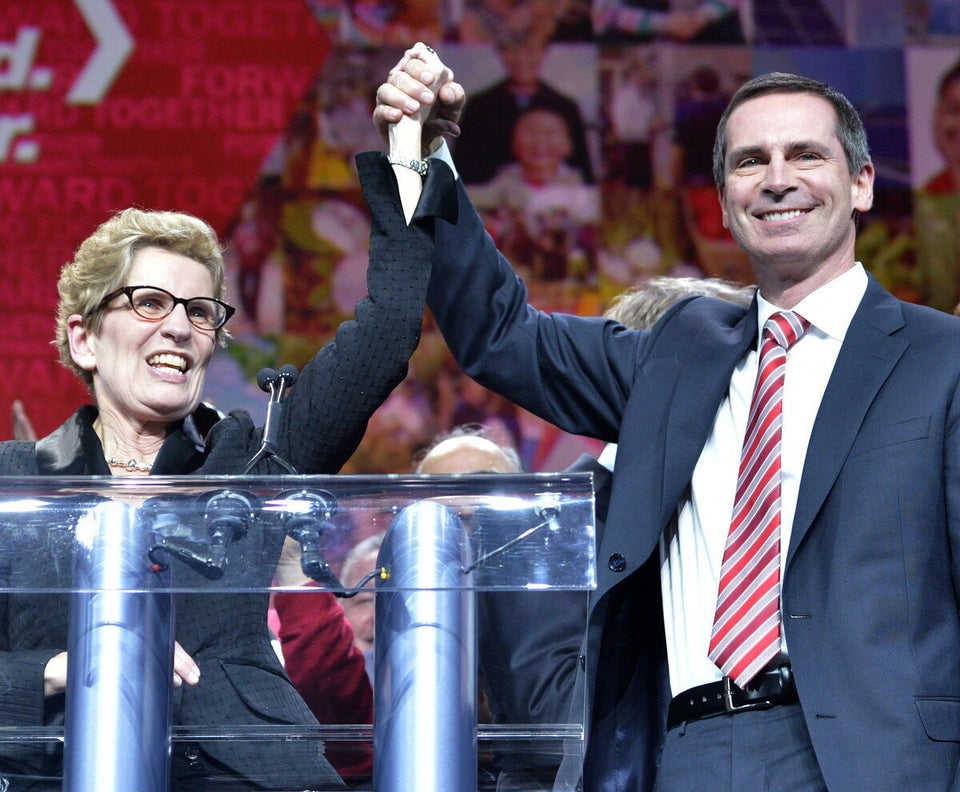 5 Key Ontario Liberal Scandals