It was the spring of 2007 and I had just moved to Edmonton with my husband and three children.
Like most newcomers, we seized any opportunity to meet people and assimilate into our new community. So when our six year old daughter brought a notice home from school to join a dance group and perform at Heritage Days, we signed up. 
two long days, we basked in the sun and our collective pride while watching the mini Aviv dancers represent our Jewish heritage at the Israel Pavilion.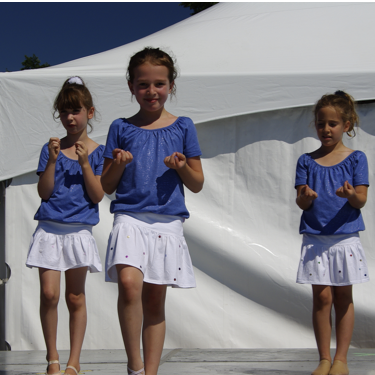 At the end of the second day, another parent and member of the adult Aviv Dancers turned and asked me to join their dance group. Stunned, I looked over my shoulder to see who she was talking to because it couldn't be me. I hadn't danced since I was a child.
When I first began dancing I was a reluctant performer in many ways. Stage fright was one factor, yet I also questioned whether the long time we would spend away from our families was truly worth it for a 5 minute performance. Or, for anyone familiar with Heritage Days, whether dancing 10 performances over two days in scorching heat was more than my body could handle. 
Like many others in our group, my commitment has increased over time as the group coalesced. Now, I look forward to 2 and 3 hour dance rehearsals as a mental escape that my body craves. The boundaries of my comfort zone are constantly pushed, both mentally and physically. Performing provides that added adrenalin boost and goal, bringing us together in our collective accomplishments. 
This is not only a story of how I entered the world of dance or how my daughters and I share the thrill of performing together. 
It is also a story about a Sari Uretsky-Leung, founder and artistic director of the Aviv Israeli Folk Dance Association, Rikud Dance Academy and Festival Hatzafon.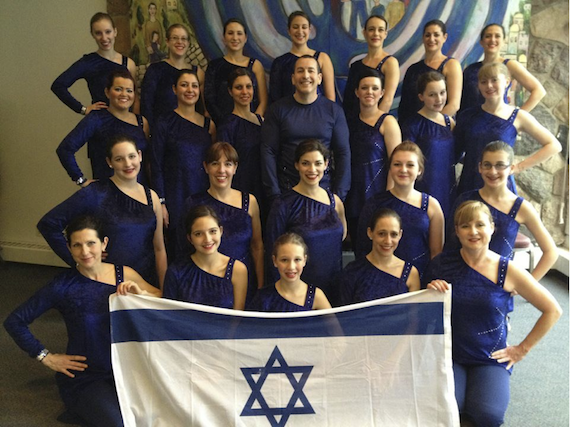 After living in Vancouver, Sari returned to her hometown to find that Edmonton did not have an active Israeli dance group. 
So in 2006, with only half a dozen dancers, Sari launched the Aviv performance group that now includes over 30 regular dancers including adults, high school and junior high students. Out of Aviv also grew the Rikud Academy, an after school program for 39 elementary students who wish to learn Israeli dance. And this year marks the second annual Festival Hatzafon, the only Israeli dance festival in Alberta featuring over 100 performers of all ages. 
What makes these accomplishments so impressive is that Sari has dedicated countless volunteer hours providing dance lessons, choreography and organization to the group. Maintaining a successful career as a physical therapist as well as raising three children, Sari remains dedicated to her passion of teaching dance while encouraging a deep connection to heritage.
As members of the Edmonton Folk Arts Council, the group participates in the greater community at Heritage days as well as the Folk Arts Council Family Day and Canada Day Celebration performances. The not-for-profit group has volunteer members aged 15 and up. Sari and the dance society strive to provide its participants with a place to explore and deepen their connection to their heritage while providing them with instruction in folk dance. 

The Aviv Dancers also enrich the cultural mosaic of Edmonton and its people by teaching them about the diversity of Jewish and Israeli culture through the art of dance.  By participation in various festivals and multicultural events, their goal is to spread peace and tolerance to as many people as possible.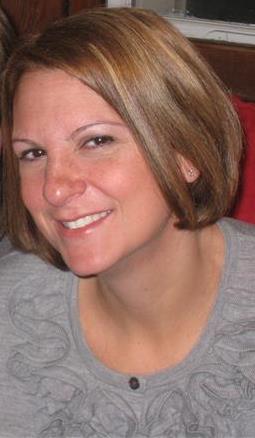 Sari has created opportunities for all of us to grow as individuals and mature as a group, continuously inspiring us to meet new challenges and goals. As the group grew, she spearheaded the formation of a volunteer board and commissioned a guest choreographer who also provided leadership workshops to the board, instructors, and members. In 2012, with the assistance of the Jewish Federation of Edmonton, we launched Alberta's first and only Israeli dance festival and this year she is hoping to pull in youth from Calgary to participate as well. 

Two short years ago, I sat with Sari in the initial planning of the Festival Hatzafon, when it was a pencil and paper idea that neither of us thought we had the time or energy to take on.
As co-chair of the 2013 Israeli Dance Festival Hatzafon, it is an absolute thrill to facilitate a team that will plan, execute and deliver an event that will only continue to grow and incite the passion of others. 
I started out with the Aviv Dancers looking for more exercise and adult companionship, but I have found so much more in Israeli dance. 
Not only has it become an important expression of my Jewish heritage, but it has become a powerful way for my daughters and I to share an activity we all love.
--------------------
Stacey Leavitt-Wright is President of the Aviv Israeli Folk Dance Association and co-chair with Karen Kondor of the 2013 Israeli Dance Festival Hatzafon, which takes place on March 17, 2013 at the Westbury Theatres, Trans Alta Arts Barns. For more information, visit festivalhatzafon.com.