I woke up to the most beautiful day: the sun was shining, it was kind of warm and I was ready to rock some shorts for the finale of an inspiring World Mastercard Fashion Week! I was able to sleep in and relax for awhile, then I headed out to surprise a group of students that I met when I attended their school to speak earlier this year. Their amazing Art teacher, Beckie Di Leo, set it up for them to attend their first ever fashion week!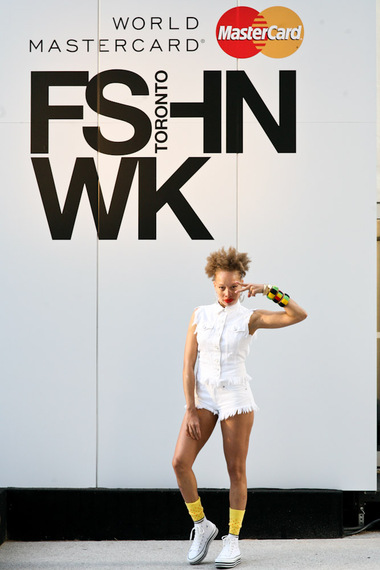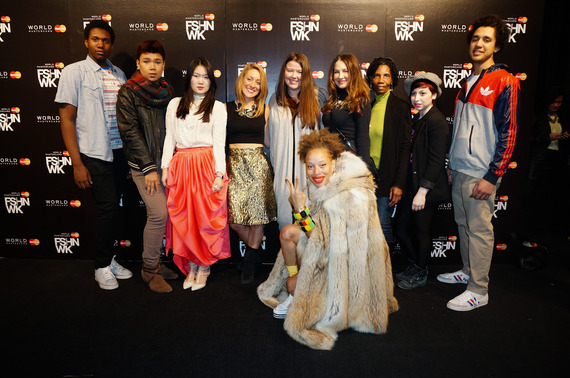 I arrived at the tents and within minutes, I heard screams. Sure enough, it was my little bundles from Central Commerce Collegiate. They were all shocked and excited that I came to hang with them on their special fashion day. It was so very much my pleasure! From Ruby Jang, the aspiring designer in the making; Josh Peters, a character who is destined to be an actor; to Michael Tuciap, the next Ryan Seacrest, they all looked amazing and it's evident they can't wait to get their journey started.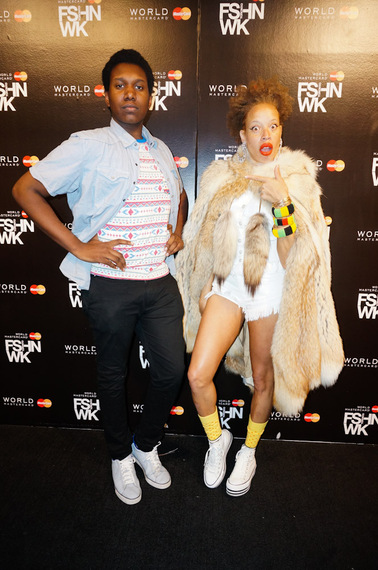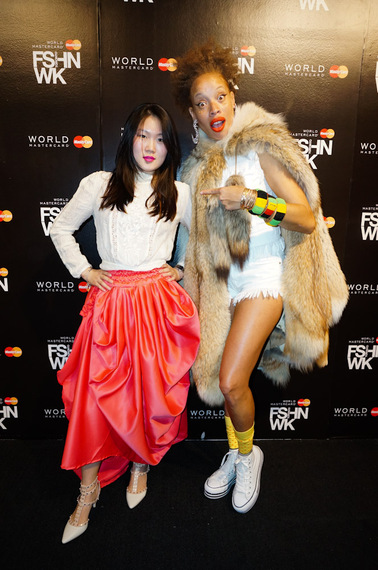 After attending the Hillary McMillan show, we all went backstage and did an hilarious mini photo shoot. It felt good, seeing these students getting so excited to be a part of fashion week, it really took me back to when I was a young girl dreaming of being in fashion. I surprised them by taking them to another show, and while they waited backstage, me and my videographer Kimberly sneaked away to get them a bunch of goodie bags.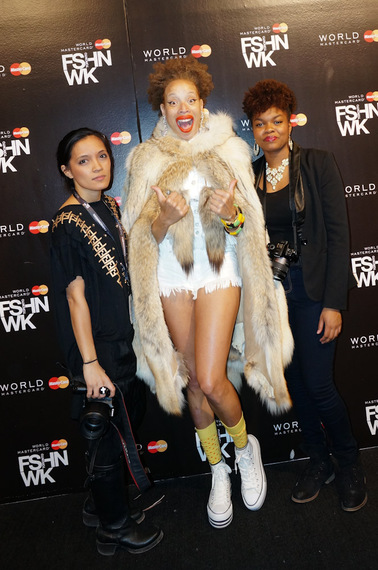 After a wicked day with the students, I headed back home to get some well needed rest for my final fashion event, Evintra Fashion Night (hosted by yours truly). I had a half an hour to transform, and decided to rock one of my fave pieces, a Mikhael Kale jumpsuit with a bomber jacket. I headed out to The Ritz with my GANGSTA team in tow -- Cory Stewart my PR, Kimberley Pryce my Videographer and Georgia Esporlas my Photographer. I met up with some amazing talents including 2014 R&B Juno nominee Melanie Durrant, Argonauts player John Chiles and Actor extraordinaire Mykelti Williamson.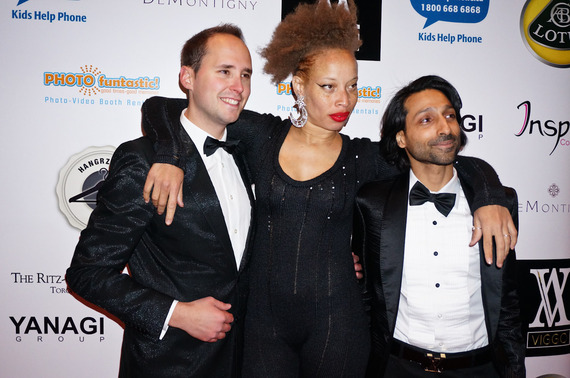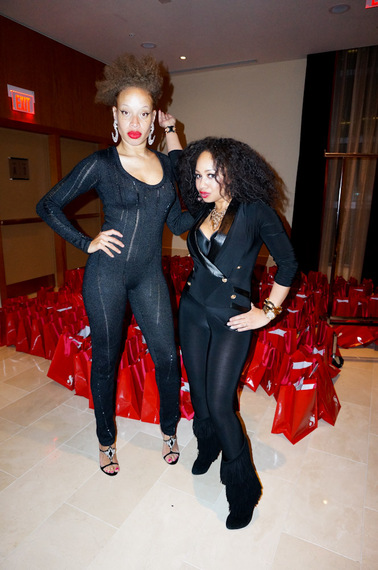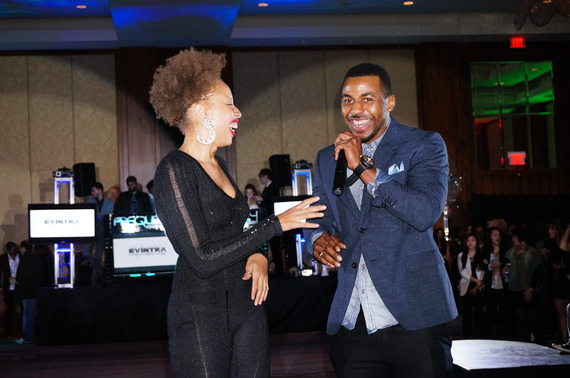 While heading home with Georgia and Kim, I had to make a stop for a hotdog -- yes, this model eats! The perfect way to end the most inspiring fashion week ever!!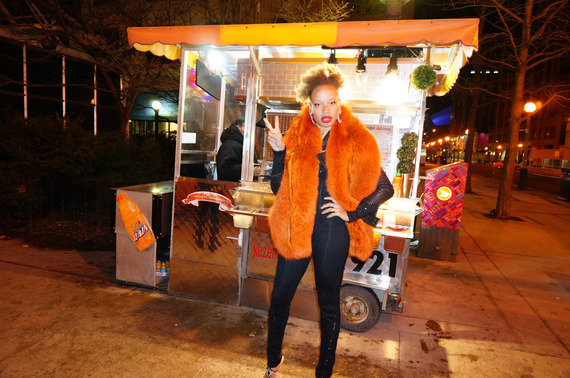 Until next season!
Big Fat Jamaican Kisses,
Stacey
Photo credits: Georgia Esporlas