Toronto Fashion Week is here! Usually this event is one I look forward to every year, but this time things were different. Due to a severe case of eczema that covered both my arms and legs, my insecurities were at an all time high. I contemplated whether or not I was comfortable facing the world of fashion and cameras in a state that I felt was less than perfect. Then I decided: forget it! I can't miss the hottest week in Toronto fashion over a silly insecurity! I called my friend and make-up artist Caroline; we gave my skin some love and affection and I was good to go!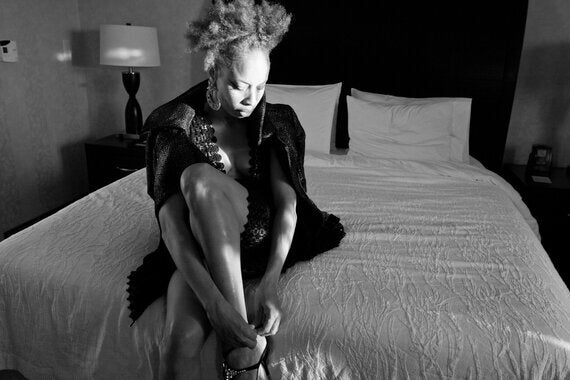 The first event I attended was one by of my favorite designers, Mikhael Kale. Mikhael had many fashion elites attending his intimate and highly energized show. I crammed into the small venue with the colourful duo known as the Beckerman Girls on one side of me and the fabulous Stephen Fong on my other side. We had a chuckle as we tried to get comfortable. Once the show started, I knew it was all going to be worth it. Other than his amazing collection, I was excited and proud to see quite a few new models I had coached and mentored strut their stuff in the show.
One model however, stood out for me, an androgynous beauty by the name of Seth. His ability to embody both the male and female physique was remarkable. I was emotional seeing him on the runway, finally owning who he is, whether the world understands or not.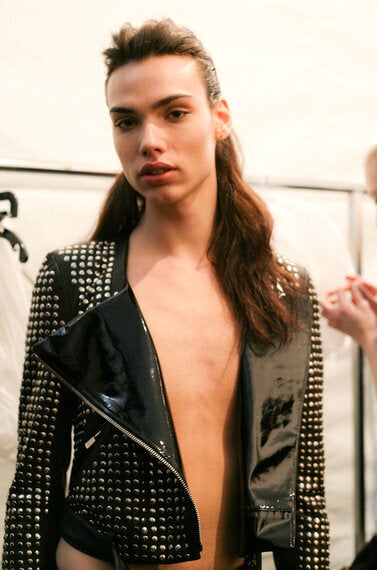 After changing into my second outfit (following my all important rule: don't wear the same outfit to more than one show in the same day), I hurried to make to it Sunny Fong's VAWK show. I made an effort to keep his new collection a surprise for myself by avoiding it every time I would go visit him. Not one to showcase conventional models in his shows, Sunny celebrates the diversity in beauty. Many gorgous models walked the runway but the one who really wowed the crowd was American athlete and amputee Amy Winters. Amy wore an ultra sexy VAWK dress, highlighting her beautiful laser cut prosthetic leg that was outfitted with the perfect stiletto. Thinking that I was insecure about eczema was a very humbling moment for me at fashion week.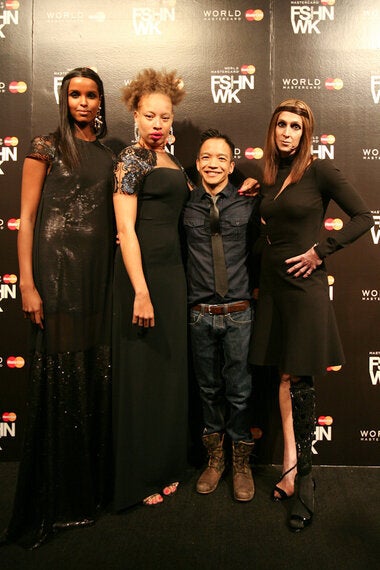 On an inspirational high, I finished my first day of Toronto Fashion Week by checking out the Sid Negium show. This was the perfect show to end the day! Sid is not a designer that follows the norm, staying true to his aesthetic. Today I was reminded that we are all perfect in our own way!