Day two of fashion week was all about LOVE! Trying to recuperate from day one, my original plan was to chill out until the evening shows began. However, true to the unpredictable nature of the fashion industry, I got booked last minute for a photo shoot and that trumped all of my plans!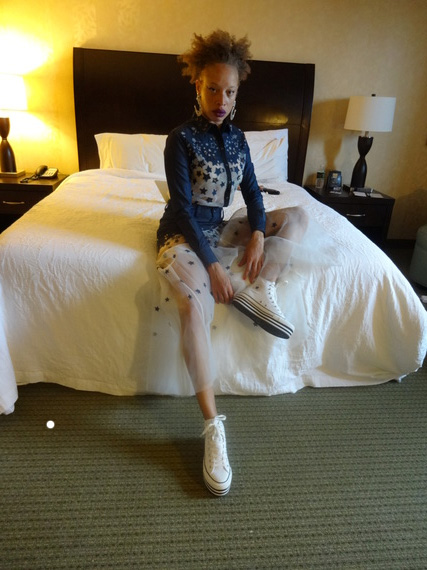 I totally forgot that I was confirmed to attend a show by a young menswear designer named Hussein Dhalla / HD Homme earlier in the afternoon. I met Hussein last fall at his first presentation for Mercedes Benz Start Up competition. I absolutely fell in love with him and his immaculately tailored designs. This season would be Hussein's first solo show and he really wanted me to be there, but early on in the day, it wasn't looking possible.
After my shoot, I went back to my hotel and hatched a plan to surprise Hussein at his show. Greeting each other backstage, Hussein expressed to me how much he appreciated me being there. I replied, "You're absolutely fabulous and I HAD to make sure I come and support you. It's all about the love, baby!" Mr. Dhalla delivered a flawless presentation! You can see that he genuinely has a love for fashion. And of course, his male models were TO DIE FOR!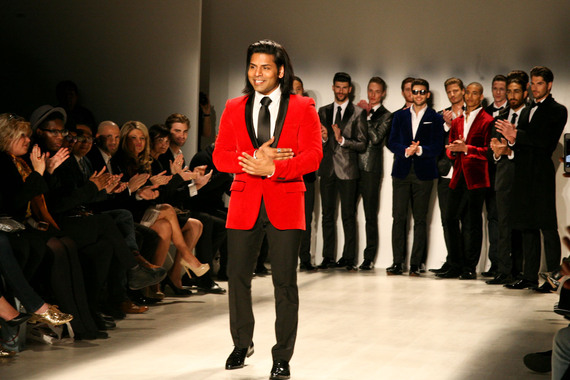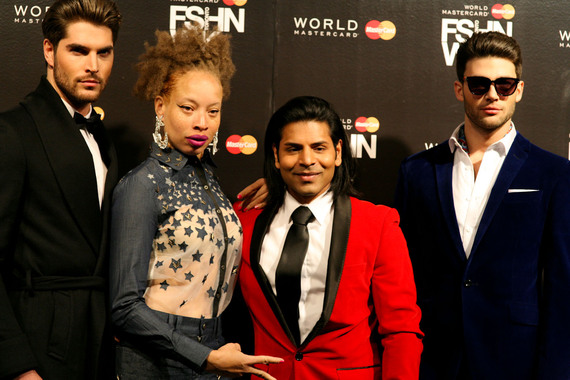 Afterwards I decided to take cover in my room until the last show, which was Canada's fashion sweetheart, David Dixon. Rocking a Farley Chatto oversize fur scarf, I arrived to the biggest crowd I've seen so far at fashion week. All of Toronto fashionistas were ready to experience David's show. From designers, stylists, models and students; I was overwhelmed with the major love that was being shown to one another. I don't know what was in the air, but when the show started, the vibe continued with an opening centred around LOVE.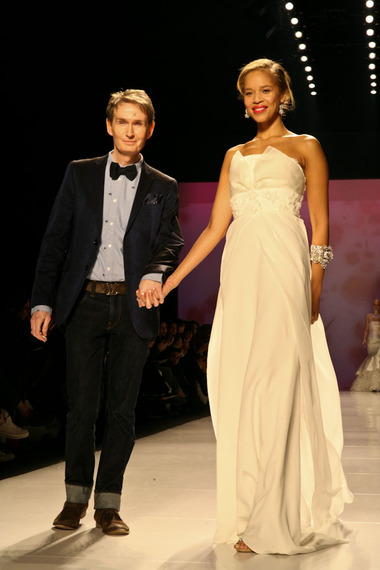 The perfect way to end day two is to reiterate a phrase from the opening video sequence of David Dixon's show:
Corinthians 13: 7, "It (Love) always protects, always trusts, always hopes, always perseveres."
Whether you're Hussein, David, myself or any fashionista out there: this verse has universal meaning. Love and passion are key elements in helping you reach for the stars and achieve your goals.
BIG FAT JAMAICAN KISSES,
Stacey
**photos featured in this post are credited to photographer: Georgia Esporlas
ALSO ON HUFFPOST:
Photo gallery

Toronto Fashion Week F/W 2014: What We Loved

See Gallery