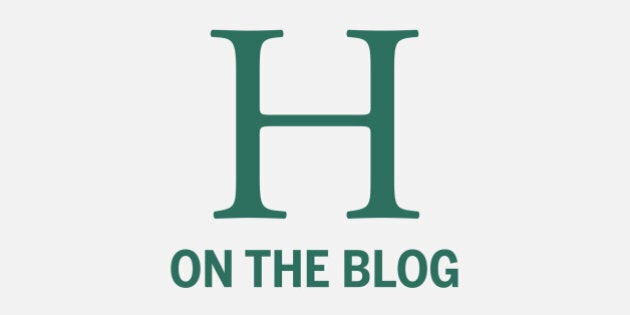 The recent provincial byelection in the Sudbury riding -- ultimately won by NDP turned Liberal candidate Glenn Thibeault -- caught the attention of the all-important Toronto media for alleged political improprieties by Premier Wynne, one staffer and a local fund raiser.
This was unfortunate, as serious policy issues related to the city's status as a centre of mining excellence, while briefly mentioned by the Premier and the green candidate was largely overlooked. Notwithstanding the current downturn in the resource sector, Sudbury's world-class poly-metallic ore deposit -- primarily nickel, copper, cobalt, gold, silver and platinum group metals -- is still the richest mining district in North America.
And with roughly 130 years of production, new mines are still being found and the community has become a centre of excellence in mining education, research and contains a vibrant supply and services sector, some of which are exporting their products around the world.
However, if Premier Wynne is truly serious about promoting and expanding Sudbury's role as a centre of mining excellence, than she must merge and relocate all of Ontario's university mining programs to Laurentian and significantly expand and establish a "Global Harvard of Hardrock Mining" with a mandate to educate the next generation of miners in Canada and from around the world.
Government "Differentiation" Policy Encourages Specialization
With this consolidation, not only would the Premier solidify Sudbury's premier role in underground mining expertise in Canada, she would also dovetail with current policy proposals from her own Ministry of Training, Colleges and Universities (MTCU) that are trying to cut duplication in the university sector and increase the number of international students attending the province's universities.
The Higher Education Quality Council of Ontario (HEQCO), an arms-length advisory group on post-secondary education, was established to improve the quality and effectiveness of universities and colleges in this province at a time of severe funding restraints due to unsustainable billion-dollar deficits. Their key policy initiative is called "differentiation".
A government news release stated, "Research shows a differentiated post-secondary education system supports greater quality, competitiveness, accountability by allowing institutions to spend resources more efficiently, focusing on their areas of strength."
In other words, "all universities can't be all things to all people" and that they should start focusing on specializations which will enhance their global standing and further entice international students who pay much higher tuition fees. One of Laurentian University's "strategic mandate specializations" was their mining engineering and earth sciences programs.
Last summer, the province finalized Strategic Mandate Agreements which run from 2014-2017, with each of its colleges and universities. There are complaints that the process is moving too slowly and that the Ministry is just too respectful of the autonomy universities have traditionally had. Other than a reduction of funding, there is no proverbial "big stick" to force powerful university presidents to consolidate and/or transfer smaller faculties to other institutes.
There are three mining engineering faculties -- University of Toronto, Queen's (Kingston) and Laurentian -- and, astonishingly, 11 Earth Sciences/Geology departments in Ontario's 22 publicly funded universities. The only communities that have operating mines are Sudbury and Windsor, which has an underground salt operation. However, the earth science programs at Windsor, focused on southwestern Ontario's unique geology and Lakehead in Thunder Bay as the mineral potential of Northwestern Ontario, including the Ring of Fire is so vast, should be kept.
Would MTCU Minister Reza Moridi be determined and bold enough to demand that the presidents of Queens and U of T start the process of transferring their mining engineering and earth sciences faculties to Sudbury?
Southern universities will not want to give up the potential of multi-million dollar donations from mining alumni and Premier Wynne will need a "nickel/steel reinforced backbone" to stand up to these very powerful individuals.
Foreign Mining Students Potential Impact on Local Economy
Both the Ontario and federal governments are also keen to significantly increase the number of international students. Foreign students pay higher fees -- about three to four times the standard rate -- that are a potential cash injection to help support the province's financially struggling universities.
Last year, the federal government committed to almost doubling the number of foreign students coming here by 2022 to 450,000. In 2014, Australia, with a population of about 24 million, attracted almost 300,000 international students, seven per cent of the world's market and was the third most popular global destination. The Australian educational market is that country's fourth largest export following iron ore, coal and gold and valued at $15 billion. By comparison, much larger Canada with a population of 35 million attracted 265,000 international students in 2012.
There are now roughly 4.5 million students who are going abroad for their post-secondary education, almost double a decade ago, an enormous economic opportunity for all of Ontario's institutions.
Consolidating and expanding university mineral programs at Laurentian, in such an extraordinary mining camp like Sudbury, would be a very clear signal to the global hardrock industry that the province intends to become international leader in this sector.
Past Premier Peterson's Historical Legacy
History will be very kind to Ontario's 20th premier, the Honourable David R. Peterson PC, QC who was also the Minister of Northern Development and Mines (MNDM) and an extraordinary advocate for Sudbury's mining sector. On July 30, 1986, Liberal Premier Peterson announced the relocation of the Ontario Geological Survey and the mineral resources branch, together with the head office functions of the MNDM from Toronto to Sudbury.
At the time, Peterson said, "...Sudbury was chosen as the site for this conference because of its growing reputation as a centre of mining excellence and know-how. This government wants to build on that reputation and put Sudbury on the road to being an internationally recognized centre of excellence in the earth sciences, mining and mineral research. To do that means increasing the store of mining knowledge that is here already. The programs I have outlined will help do just that."
By far, this was one of the most bold and significant government policies ever to encourage the growth of the Sudbury mining clusters! It is time for Premier Wynne to match that vision.
In a telephone conversation many years ago, the former Premier stated that the Queen's Park bureaucracy was decidedly against this move and he really had to push and struggle to accomplish his worthy goals.
High/Tech Clusters and Universities
Economic clusters are composed of interrelated industries and institutions that create value-added wealth primarily through innovation and the export of goods and services. Respect Harvard Professor Michael Porter, whose ideas are taught in almost every business school in the world, is a key proponent of industry clusters that enhance economic development, competitiveness and encourage growth.
Every successful high-technology cluster around the world is anchored by one or more large engineering/research universities with well-funded programs.
Two of the best examples of this university/high-tech cluster connections are California's Silicon Valley - south of San Francisco -- which is anchored by Stanford University's renowned engineering faculty and the various tech clusters around Boston's Route 128 that can count on a number of prestigious ivy league universities including the Massachusetts Institute of Technology and Harvard.
The technology related sectors of science, math and engineering are enormous wealth creators in any country or region. Remember, it was in the engineering schools of the world that produced innovative products and businesses like the world-wide-web, Microsoft and Apple.
Commodity Supercycle Still Exists
Before I continue, let's put to rest the media feeding frenzy about the end of the commodity supercyle.
Regardless of the current commodity slump and the slowest growth rate in China in almost a quarter century, the commodity super cycle is not over. And we need to remember that in 2015, China is now the second largest economy in the world so current growth rates of around 7% consume more minerals than the 10% growth rates of a decade ago when the country had a much smaller GDP.
As Doug Morrison, the President and CEO of Sudbury-based CEMI has often stated, "For the last 70 years, the global mining industry's capacity to supply the necessary minerals for a population of roughly one billion middleclass lifestyles in the west has been adequate. However, over the next few decades, there are an additional two billion who want our high standard of living and how are we going to find and mine the necessary raw materials to help them urbanize and industrialize. The commodity super-cycle is definitely not over, it's just taking a much needed break."
Stan Sudol is a Toronto-based communications consultant, mining columnist and owner/editor of www.republicofmining.com He can be reached at stan.sudol@republicofmining.com