When images of starving Somali children flooded our newspapers and television screens in 1992, the world was outraged. In an era of plenty, it was unimaginable that children should fall victim to famine.
But we learned our lesson; this wouldn't happen again, the international community assured itself.
Nineteen years later, when famine was declared in the Horn of Africa, the world was once again confronted with tragic pictures of children suffering, and left asking the same question: how could this happen?
Now, famine has been declared in parts of South Sudan. Nearly 100,000 people in the northern central part of the country are starving, and one million more are on the brink of starvation. The total number of food insecure people across the country is expected to rise from 4.9 million to 5.5 million by July if nothing is done to curb the severity and spread of the food crisis.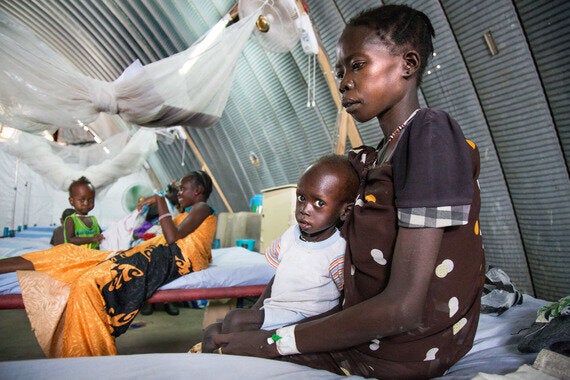 (Photo: UNICEF/Gonzalez Farran)
As humanitarian partners scale up their response to provide urgent life-saving support to the most vulnerable children and families, we're also left fielding questions about how, once again, the situation could deteriorate to such a point that a formal declaration of famine was made.
The causes of food insecurity throughout South Sudan are clear: three years of conflict have severely undermined crop production and destroyed rural livelihoods. Soaring inflation has left families struggling to cope. As people flee violence, they're also left with no choice but to eat whatever they can find, of which there isn't much. And without access to clean water, children are getting sick, which leads to their further deterioration.
But let's also be clear on this: the famine in South Sudan could have been prevented.
As the food security situation deteriorated, humanitarian partners were consistently highlighting the warning signs of famine, while simultaneously scaling up their response. It's that humanitarian assistance which helped avert a famine and save lives throughout 2016. The formal famine declaration came only after the warning signs were unheeded and humanitarian agencies' relief efforts could no longer keep pace with the need.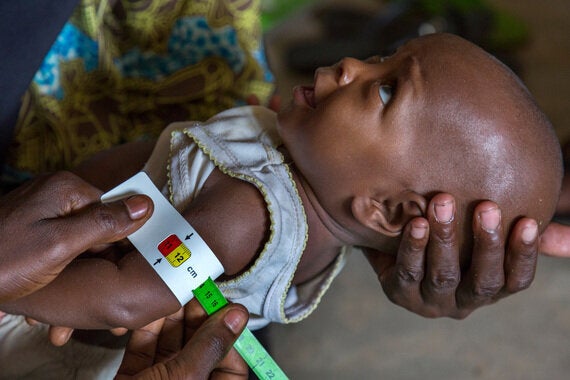 But it doesn't end there. Humanitarian agencies are waving the warning flags of famine in Nigeria, where the number of children suffering from severe acute malnutrition is expected to reach 450,000 this year; in Yemen, where 462,000 children are currently suffering from severe acute malnutrition -- a nearly 200 per cent jump from 2014; and in Somalia, where the number of children suffering from severe acute malnutrition is expected to reach 270,000 in the next few months.
The United Nations humanitarian chief has called it the greatest humanitarian crisis since 1945. Three countries are on the brink of a hunger crisis; if nothing is done to reverse course, it's only a matter of time before yet another declaration of famine makes the catastrophe official.
Last week, Canada gave $119.25 million in humanitarian funding to respond to the needs of crisis-affected people in Nigeria, Somalia, South Sudan and Yemen. Unless we continue to increase our global collective response in the face of mounting food insecurity, we are likely to witness the declaration of another three famines in the coming weeks or months.
The world will have allowed four famines to occur in the space of a single year. Worse yet, we will have ignored all the warning signs.
Follow HuffPost Canada Blogs on Facebook