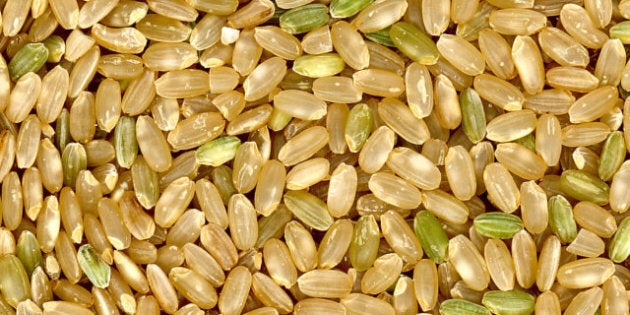 I do not normally consume large amounts of rice, but when the latest study from Consumer Reports revealed dangerous levels of arsenic in both rice and products containing rice, I was alarmed, especially since my daughter enjoys a nice bowl of organic brown rice. But my first though was "we are consuming organic rice, so we are OK." Not true.
Arsenic is a naturally occurring element in soil. However, inorganic arsenic can be found in the soils that were contaminated by arsenic-based pesticides and fertilizers, industrial districts or mining areas, municipal waste, or contaminated water. We can't be sure if the soil where organic rice is grown contains arsenic or not, since the arsenic was already in the soil before the rice was planted. However, 76 per cent of all rice grown in the US comes from areas where inorganic arsenic is an issue. To find products which are safer than others will take some legwork, but can be done.
Just remember that many products contain rice and its by products. Look for rice flour, brown rice syrup, and, simply, rice in the crackers, cereal, cereal bars, baby food, gluten-free food, energy bars, and energy drinks just for starters. Most babies babies consume a large quantity of rice products such as cereals, and needless to say, they are more sensitive to chemicals like arsenic.
Consumer Reports does recommend certain guidelines to follow to try and limit your rice intake and exposure to arsenic. But, most simply, wash your rice first and cook it in 6 parts water to 1 part rice. On my site, I've noted some more in-depth tips, to follow, different grains to source, and how agricultural changes can reduce the problem. I go one step further and soak my rice anywhere from a few hours to 24 hours, and then rinse. I'm not sure if this is helping to remove any arsenic, but it does help with digestion.
Please join the Green Sisterhood as we stand together and fight for arsenic to be out of our rice. Sign this petition asking for a change in regulations, and share it with friends on Facebook, Twitter and right on the petition website.
Anna Hackman is the organizer of the Change.org arsenic in rice petition and thanks everyone who signs and gets the word out about the petition. She is also a sustainability consultant, co-founder of the Green Sisterhood, editor of Green Talk a green living and business blog, and obsessed gardener. But her most important job is being a mom of four boys. #ArsenicinRiceGS