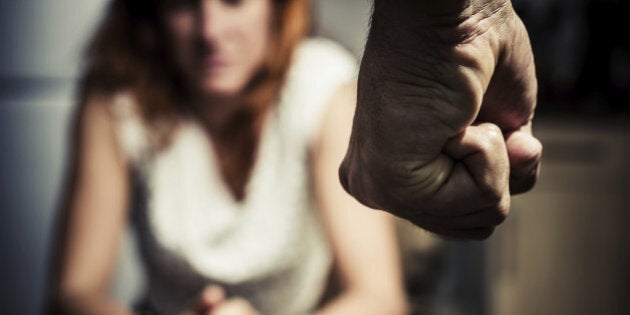 Like most people I was disgusted when I saw the video of suspended NFL player Ray Rice punch his fiancée in the head knocking her unconscious. What offended me even more was the NFL's decision to only suspend him for 2 games, which sent a very clear message to the NFL and the North American public -- domestic violence is wrong but not that wrong.
The reality is that domestic abuse is far too common in society and that includes Canada.
According to the Canadian Women's Foundation, 50 per cent of women in Canada have experienced physical or sexual violence since the age of 16. Think about that for a minute. Look around your office, your classroom, the street your walking on; statistically every second women you see will have suffered violence. And domestic violence is not just limited to people we don't know or people we don't see. Think about your friends and your family, your co-workers, and your classmates -- any of them could be victims of domestic violence.
As you can clearly see, violence against women is prevalent in Canadian society yet often times we never hear anything about it.
Domestic violence will continue unless we, as a society demand that it stop. We need our political leaders, judiciary, and sports and entertainment industries to take domestic violence seriously. A two-game suspension for knocking out your fiancée is not only insulting but criminal and should be treated as such. Our politicians should be championing legislation that cracks down on domestic violence and our justice systems should be ensuring that it will not be tolerated on any circumstances.
In a press release Obama stated that "real men don't hit women" and I couldn't agree more. But what should have been said is that real men do not take part in, do not tolerate, and will never ignore the true tragedy of violence against women.