I recently drove down to Kansas City for a weekend. Unfortunately, I got held up at the border, delaying my arrival until 1am. I was upset given that this seemed to mean I would have to cut out one of the neighbourhoods I wanted to explore that night. And then I was reminded that some bars in Kansas City stay open until 3am. I got to see everything I wanted and even discovered another fun neighbourhood I didn't realize existed. As a result, I am much more likely to return again. Canadian cities -- Toronto in particular -- can take a lesson from this.
Kansas City's nightlife has helped put the City on the map, despite its remote location. The City's bread and butter are BBQ and blues, though the Power and Light District is a destination in and of itself. KC doesn't have the logistical advantages Toronto has, yet it has managed to establish itself as a fun city to visit in part due to its permissive attitude about alcohol.
Little things matter a lot to tourists. When you're on vacation you have a limited amount of time to squeeze in all of the sights and activities. Consider Toronto. Were you to fly in from New York after work on a Friday, it's entirely possible that you wouldn't be Downtown until 10pm (unless you flew into Billy Bishop). Realistically, that means that you could probably get to the Financial District that night, but probably wouldn't have time to explore much else that night. And given the logistical difficulty of fitting in, say, the Danforth and Ossington the same night before 2am - especially if you decide to take in a show or a hockey game on Saturday night -- you wouldn't get anything approaching the full Toronto experience in a weekend even if you knew where to go. Surely many tourists leave Toronto feeling underwhelmed as a result.
If Toronto is going to compete with places like New York and DC for tourists, the City has to offer them a good time. Indeed, there is some recognition of this. That is why City Council allows some bars to stay open until 4am during Pride and TIFF. Toronto feels a bit like a Potemkin Village during these events. It's almost as though City Council is embarrassed by its own prudish approach to alcohol when the world is watching. What they fail to realize is that Toronto is now a City that the world is always watching.
Lest one think that this is a fringe issue, Boston is also wrestling with this problem. Some have suggested that the City is having a difficult time attracting young employees who would rather go to New York or D.C., where closing times are 4am and 3am, respectively. Indeed, Boston Mayor Martin Walsh recently attempted to extend closing time in the City to 4am. Walsh understands just how competitive tourism and talent attraction is in the region, and hoped that extending bar hours could change the city's "puritan" image (a term that is oft associated with Toronto). Why go to Boston for a weekend of fun when you can go to DC? Similarly, why go to Toronto when you can go to New York?
Toronto wouldn't be the first Canadian city to extend last call past 2am. Closing time is 3am in Downtown Vancouver, and was recently extended in some parts of Montreal from 3am to 5:30 am (Montreal Mayor Denis Coderre used the occasion to poke fun at Toronto's nightlife). Montreal in particular is a very popular nightlife destination for Americans. Chaos has not ensured in either of these places. Vancouver and Montreal are two of the safest big cities in the world, as is New York. There doesn't appear to be a correlation between last call and crime, yet the assumption is constantly trotted out to oppose later drinking hours.
If Toronto is going to compete with major tourist destinations, it has to have a comparable nightlife. Toronto can be more fun than places like Kansas City, if City Council allows it. It's time to stop treating Toronto like a small town. Toronto the Good doesn't have to be Toronto the Dull.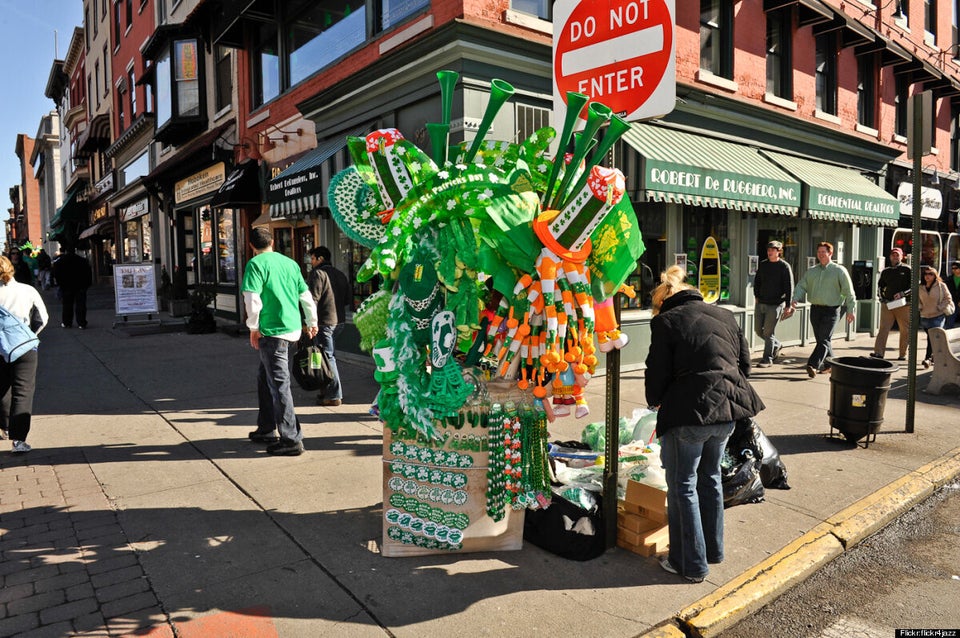 Best Places For St. Patrick's Day Sex