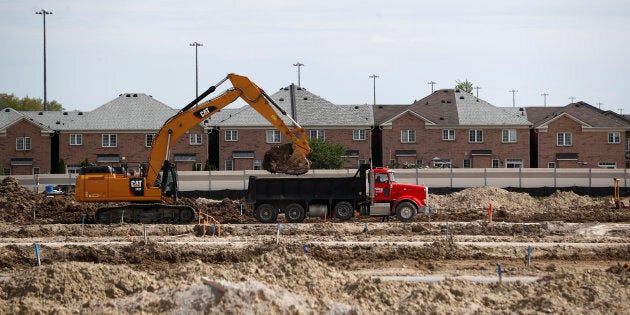 During warmer months, no matter where you look, there are construction sites. While all the construction supports the economic engine of the housing market, everything from the demolition to drilling can cause some bad vibrations with the surrounding neighbours.
There are stories across the country. Ottawa residents living next to a condo construction experienced strong vibrations and damaged drywall. Infill housing in Edmonton is causing some of the adjacent property owners to complain about the mess and vibrations. And in Toronto, the Crosstown light rail transit project that will run along Eglinton Avenue has garnered more than 200 noise complaints since November 2015.
From an engineering perspective, vibrations do not necessarily translate to structural damage. While you may feel vibrations, it does not mean there is damage or issues. The average person feels a vibration at around 0.1 millimetres/second which is fairly low. Vibrations that could cause structural damage need to have a substantially higher level. For most structures, the level of vibration typically estimated to cause damage is to be at eight millimetre/second or higher. However, for more sensitive structures the limit must be assessed based on the actual condition of the structure.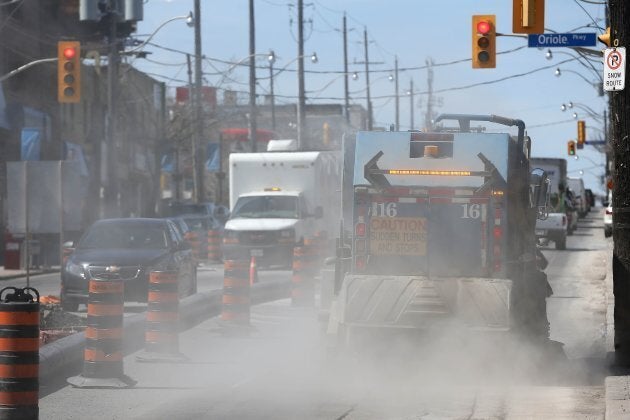 However, more and more municipalities are recognizing the need to monitor vibrations during the construction process to ensure the neighbours and buildings are not suffering long-term damage as a result of a new development. This would benefit everyone involved in the building process.
For example, the City of Toronto has a bylaw (Chapter 363) in the Toronto Municipal Code that requires construction companies to monitor anything that potentially has vibrations throughout a project. But it does rely on the company to assess the potential for vibration levels to exceed a certain limit and then monitor and self-report if there is a potential that vibration limits may be exceeded.
If you are living and working next to a construction site and are feeling the vibrations, here are four tips that could help your experience:
Annoyance vs. Damage: There is a difference between annoyance and structural damage. The City of Toronto simply prohibits construction from occurring during nights and weekends unless special permission is granted. So just because you can hear or feel the construction does not mean that there is an issue.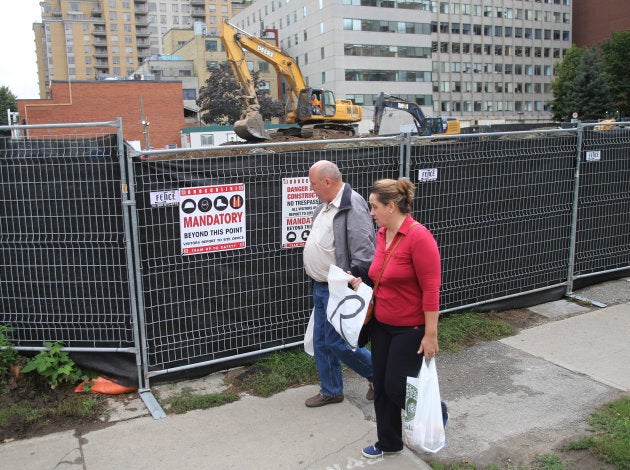 Vibration concentration: Demolition, excavation and drilling are the three most crucial times for vibration measurements to be taken at a site. If you live in a municipality with vibration bylaws, vibration monitoring may be required before construction begins to assess existing ambient levels and continuous monitoring during construction may also be required for a certain duration while activity may be in close proximity to adjacent structures.
Cracks do not equal damage: There have been instances of drywall cracks appearing in neighbouring sites but this does not necessarily mean there is structural damage. Also often there may be existing cracks that were present prior to construction that could have been the result of building settling. In any case, conducting and documenting visual pre-condition surveys of any adjacent properties is prudent. This protects the home owners and the construction companies. Typically these pre-condition surveys are conducted by a geo-technical engineer or structural engineer.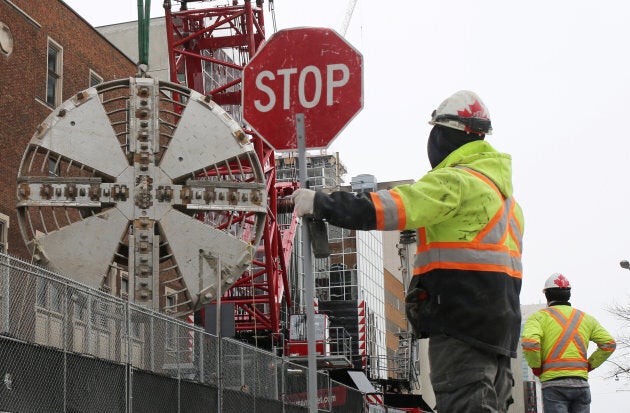 Complaint response: Check on your municipal bylaws and also contact your local municipal representatives to understand the process. Larger-scale projects often have to go through a series of public meetings and approvals, and are communicated to the public well in advance of the project.
White noise: Try installing internal water features or window treatments to help mask noise from inside and outside of the building. Soft furniture can also help soak up sound that would otherwise bounce around and linger. These are temporary solutions until the construction is completed but it can also help muffle noise from neighbours and traffic in the long term.
Some municipalities are still working on these types of bylaws as construction projects get closer and closer together. The City of Toronto is constantly reviewing their bylaws to see if they need to be updated based on the rise in construction to support the demand for commercial and residential towers.
With more infrastructure expected across Canada within the next few years, the need to monitor vibrations and their impact will increase. It is possible to build beside your neighbour without damage but it needs to be monitored properly to mitigate against damage.
For construction companies, communication can be the key to a successful project. Waiting until you hear a complaint from your surrounding neighbours is too late. Proactive outreach usually means a smoother construction process.