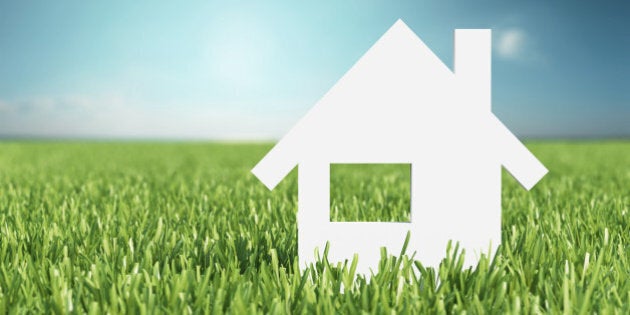 This campaign season, HuffPost Canada is going past the sales pitch, away from the attacks and beyond the ballot.
Our Beyond the Ballot series is deep diving into three major problems facing Canadians: climate change, housing insecurity, and elder care. This election is our opportunity to join forces and figure out how to solve them.
Homelessness and chronic poverty are issues that touch many of us, and impact more lives than you may realize. As an agency committed to serving homeless women in the city of Toronto since 1965, Street Haven has a unique insight into the challenges and possible solutions surrounding the issue of affordable and sustainable housing. With under a month left before the Federal Election 2015, we'd like to share a few thoughts on this important issue.
A conversation about housing and homelessness must include a strategy relating to the creation and maintenance of sustainable and affordable housing stock. To start, real estate developers should be required to include a certain percentage of affordable units in each building, and ensure that the percentage of affordable units correlates to the percentage of the population currently on lists waiting for affordable housing. Developers should also be required to ensure that affordable units are available in a variety of sizes to accommodate families. We need to focus on mixed-use and mixed-income housing.
Currently, many of the "affordable housing" units in the country are also in the worst areas and residents have no realistic expectation of security. Segregating housing based on income leads to the ghettoization of certain areas in cities, which in turn makes advocacy for the continued maintenance of infrastructure, safety measures, community building and the increase of social capital extremely challenging. Housing stock can also be created through adaptive reuse. The same strategy that transformed industrial buildings into post-industrial amenities in Toronto, Montreal and Vancouver can transform other buildings in cities across the country into sustainable housing.
Rather than allowing developers to take buildings and transform them into nightclubs or luxury lofts, we should be using these buildings to increase our housing stock. In Ontario, one of the most densely populated provinces in the country, condo vacancies are at an all-time high, yet the wait-list for affordable housing has also reached record heights. How can we make sense of these figures when forced to examine them together? As a society, how can we rationalize the denial of affordable, safe and secure housing to some of our most vulnerable members?
In addition to the physical creation and maintenance of affordable housing stock, we believe that it is imperative to provide support to ensure that once people are housed they are able to maintain that housing. Solutions need to be about more than popping up pre-fabricated housing units and hoping for the best. There are numerous agencies across the country currently doing the very important work of offering housing stabilization supports. Housing stabilization is about providing people with the tools they need to be successful in home ownership or in partnerships with their landlords.
At Street Haven, our housing stabilization supports include things like providing housing workers to connect individuals with affordable housing, working with landlords to advocate for tenant rights, improving communication between landlords and tenants, providing input and feedback to governments on housing strategies, providing clients with workshops on self-care, nutrition, financial responsibility and finding and maintaining employment. We also provides 32 units of supportive housing for women in Toronto.
While we take great pride in the work that we do, we cannot do it alone. Street Haven, and agencies like us, needs support from individuals, all levels of government and other community groups to ensure that we have the funding, resources and freedom to continue on our mission. It is also imperative that all levels and parties of government commit to a single, stable housing policy. Progress in the area of poverty alleviation and housing stability is often hampered by the "change of direction" that frequently accompanies shifts in political power.
The third piece we have identified as part of a broader strategy to address the housing crisis is changing the conversation and reducing the stigma surrounding chronic poverty and homelessness. We need to shift the focus on homelessness and chronic poverty from individual blame to societal responsibility. There are things that individuals can take responsibility for, and there are certainly decisions that individuals can make that contribute to their poverty or homelessness, but there are also things that are beyond the scope of an individual's control. Things like available housing, price of housing, certain physical, neurological or mental health challenges, family situations, job loss etc.
The conversation we need to start is not about shirking individual responsibility and negating individual choice, it is about recognizing that not every individual has the same freedom of choice. It is about recognizing that, for many of us, we play a smaller role than we would like to believe in securing our own safe and stable housing.
At Street Haven, we strongly believe in being accountable for our actions, but we also recognize the unique challenges that each person faces and the ways in which those challenges can affect their ability to cope within the limited confines of society. We believe it is important to examine and analyze the ways that race, culture, religion, gender identity, sex, sexual orientation, political affiliation and other aspects of our social location can impact the ways in which we are perceived and the ways in which our scope of choice is either expanded or limited.
One of the things that we have been focusing on over the past three years is our Homelessness Education Initiative. Through this branch of our agency we are able to provide inspirational, interactive and informative workshops for elementary and high school students as well as other community and corporate groups. These workshops focus on questions of power, privilege and oppression, and on the duty of each person to be a responsible and engaged citizen. By creating a dialogue with people outside of the traditional social services field, people who may not otherwise engage and interact with our subject material, we believe that new avenues for change are created.
As we prepare to go to the polls for the federal election this October, it is relevant to note that each party has a different approach for combating homelessness and providing relief for chronic poverty. While we cannot tell you who to vote for, we can ask that you include housing policy as one of the areas you compare when researching the various party platforms. We cannot continue to ignore the 1.3 million Canadians who have experienced homelessness in the past five years.
Canada has the second-largest land mass of all the countries on the planet and three of our major cities were ranked in the top five liveable cities in the world. Federal government needs to support provinces and municipalities in providing sustainable and affordable housing. If we can't provide adequate housing for our entire population, perhaps it is time to re-evaluate our national goals.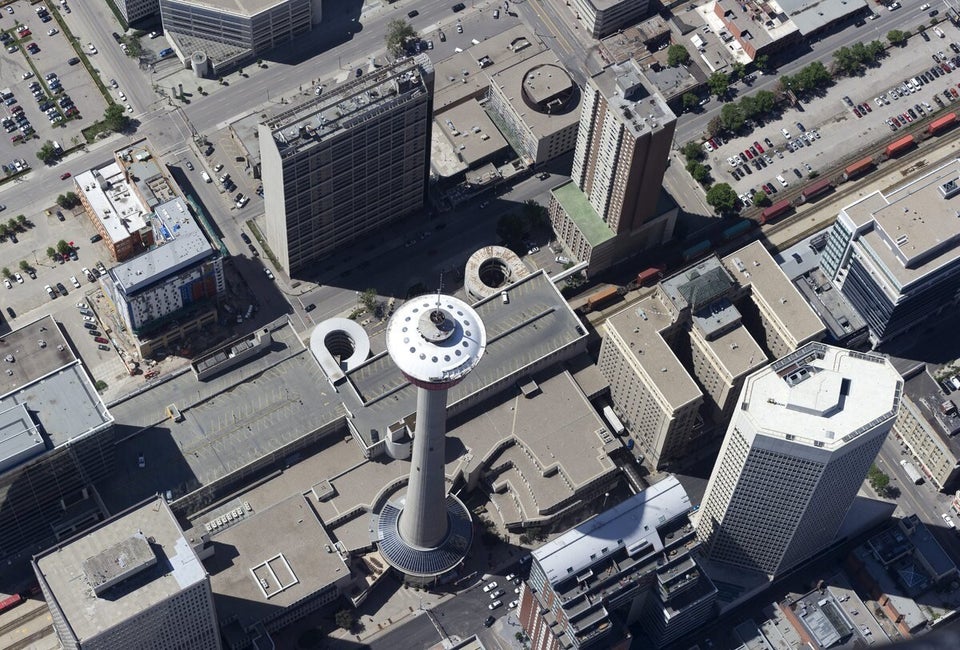 Best To Worst Poverty Rates In Canada