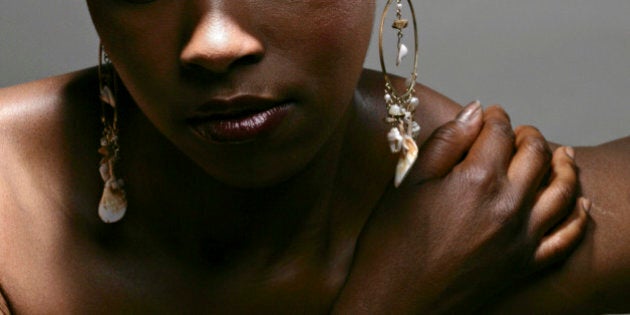 Before coming to Toronto, I lived in Zimbabwe where my mother was taken after she was married. I was around nine years old when my father brought another woman into our home to be his second wife. Things were very difficult in our home after that. My mother took my brother and me and we fled back to her country through an illegal entry point.
Despite making it back to her home, our family did not accept my mother after her divorce. They regarded her as a coward and a disgrace, and blamed her for breaking up her marriage. My aunt forced my mother to leave my brother and me at my grandmother's place, without any guarantee that we would see each other again.
Soon after, I was given to another aunt to work as a babysitter. One of my uncles took my brother to be a shepherd for his cattle.
Living with my Aunt Rose was like living in a cage with a lion. My aunt was the kind of person who looked extremely quiet and humble in front of others, but was a terror behind closed doors. I felt lost, surrounded by brick walls.
From the time I was 10, Aunt Rose's son would rape me at any opportunity. He would taunt me and say that my mother had abandoned me. My aunt's husband also treated me like trash. He refused to even say my name.
He slept with a knife under his pillow and had it in his sock during the day. I can still remember him laughing while he chased me around the house with it. I can't even tell you how many times he got me pregnant and then terminated my pregnancy.
I was fearful, I was lonely and I wanted nothing more than to be with my mother and brother.
"I think the way that mental health is made to be a demon in my country, homelessness is made to be a demon in Toronto."
Throughout all of this, I worked hard in school and tried to keep myself focused on my education. Even when hope was scarce, I hoped that my education would be my freedom.
After my secondary school exams, my mother's brother came for me. Through him, I met my mother again for the first time in 16 years. For all those years my mother had continued her unpaid work for her sister. I never did get to see my brother again as he had died some time earlier.
My uncle helped me obtain work, and I began to work two jobs with the hope of buying my mother a house and her own farm.
Many years after I had left her home, my Aunt Rose ended up moving into my home after a job change transferred her to my area. She depended on me financially and opened up wounds from the past. I felt suffocated and began to struggle with my mental health.
I was diagnosed with post-traumatic stress disorder, was suicidal, and was admitted into the hospital. My family regarded me as a worthless and dangerous person in need of being chained up. In my country, mental health is not understood as it is in Canada. It is considered dangerous and weak.
My family began to speak out against me and I knew that I had to flee my country in order to be safe.
After leaving my country, I came to Canada as a refugee in search of happiness. It may sound simple, but that is all I want. Happiness.
I have lived in the shelter system since I arrived in Toronto. Even though I worked in a government office in my country, I am not allowed to work in Canada because I am told I have no "status." I go to school and seek support from agencies like Street Haven who provide services for people who need them.
I meet with lawyers and talk about my case to stay in Canada. I volunteer. I also spend a lot of time thinking about my situation and about the women who I live with at the shelters.
I think the way that mental health is made to be a demon in my country, homelessness is made to be a demon in Toronto. I know that people think anyone who is homeless must be lazy, or on drugs, or drinks too much.
I probably would think it myself if I wasn't living it. I know it is simpler to judge and to answer questions without actually asking them. I know it is easy.
What isn't easy is asking why some people have a house and food and clothing, when others have nothing. It isn't easy to care for people we don't know, or to lessen our share so that someone else can get theirs. It isn't easy to accept that sometimes there is no one to blame and that people don't always make the life they live.
My hope for this year is that it is full of new beginnings, for me and for all of the women who share my understanding of lives that aren't easy. Yes, my hope is for a year of happiness and new beginnings.
Follow HuffPost Canada Blogs on Facebook