You don't have to be on drugs to make sense of Eli Lilly's $500-million NAFTA lawsuit against Canada but, as the saying goes, it would probably help. The case is astoundingly dangerous with global consequences. It should trigger an immediate review of the investment "rights" chapter in NAFTA as well as other trade and investment deals signed or under negotiation by the federal government.
Eli Lilly (2012 profits: $4 billion) has just announced it is following through on a threat from last November to sue Canada for alleged violations of NAFTA investment protections. At first the company said it was challenging the invalidation in Canada of just one patent for Strattera, a drug used to treat attention deficit hyperactivity disorder (ADHD). But in June this year, Eli Lilly revised its notice of intent to file a NAFTA lawsuit to include a second, more recent invalidation of a patent for the anti-psychotic drug Zyprexa.
In both cases, a federal judge had agreed with a generic drug company challenging these patents that Eli Lilly had not provided enough evidence of the drug's "inventive promise" when it filed for monopoly protection. The company wants $500 million in compensation for losing its two patents.
But -- pop pills now for full effect -- the NAFTA lawsuit is about much more than the alleged expropriation of Eli Lilly's intellectual property before the "natural" end of its 20-year patents. The company is disputing the right of Canadian courts and the government to choose the patent policy that suits Canada's needs.
It is also the first time a drug company has used an investment treaty to try to claim a right to longer patents than granted by national law, which is naturally turning heads around the world.
Canada is required by law and World Trade Organization intellectual property rules to provide and enforce 20-year patents for inventions that are new, involve an inventive step and that are capable of industrial application (utility). But there are flexibilities built into both agreements for how a country goes about doing that.
Canadian courts reserve the right to consider promises made by drug companies at the time of filing for a patent in disputes related to the validity of that patent. For example, a company might claim that the drug it wants to create from the patent will be markedly better than any other on the market. In the Straterra case, Eli Lilly said its ADHD drug could be used as a chronic treatment for ADHD. However, a federal court found there was not sufficient evidence to back up those promises when the patent was registered, and therefore it should not have been granted on the grounds of inutility.
This "promise doctrine" of the courts arguably makes Canada's patent system more rigorous. Patents can be a useful way of rewarding innovation, but they also lock away knowledge for many years, keeping potentially better and certainly cheaper versions of the same medication off the market. In any case, invalidation of a patent is a rare occurrence in Canada.
But Eli Lilly says the "promise doctrine" is "discriminatory, arbitrary, unpredictable and remarkably subjective." This is Canada's legal system the company is talking about -- an absurd claim when the NAFTA dispute process takes place in a closed boardroom somewhere in New York or Washington, decided by three paid arbitrators, with no possibility of appealing for either Canada or Eli Lilly.
Company lawyers will tell this secret tribunal that Canada is required to grant patents and allow a drug firm to charge monopoly prices for 20 years if a medicine has a "mere scintilla" of utility. They will argue that the European Union and United States model for patent protection is the global norm to which Canada is bound by NAFTA and WTO intellectual property rules. And that in not overturning court decisions that deviate from this norm, Canada is in breach of its international treaty obligations.
A settlement or loss for Canada would be catastrophic. It would open a valve for more NAFTA claims by other U.S.-based pharmaceutical companies whose patents have been invalidated under Canada's "promise doctrine." It would also embolden Big Pharma to pursue similar investor-state lawsuits globally where domestic patent regimes differ from the U.S. or EU models. The consequences are staggering for developing countries trying to keep the cost of drugs low by prioritizing generic drugs.
So what's the solution? There is only one. Canada should use this opportunity to review its investment treaty obligations in NAFTA and its Foreign Investment Protection Agreements. This should be done in the most open and participatory way. The government should also halt negotiations with the European Union and in the Trans-Pacific Partnership that would reproduce NAFTA's investor protection chapters.
In Australia, South Africa, India and a dozen Latin American countries, governments are rethinking and even repudiating their investment treaties with the aim of better balancing the rights and responsibilities of corporations. The Harper government, on the other hand, is pursuing new deals at an alarming pace. This is despite Canada's terrible track record as the sixth most sued country in the world, with NAFTA targets including environmental policies, resource conservations measures, and now the independence of Canadian courts and our WTO-consistent patent regime.
There is no proof that these investment treaties have led to more or better foreign investment in Canada. There are eight outstanding NAFTA claims totalling $2.5 billion to prove the treaties compromise our ability to govern in the public interest. It's time to come down off this trip.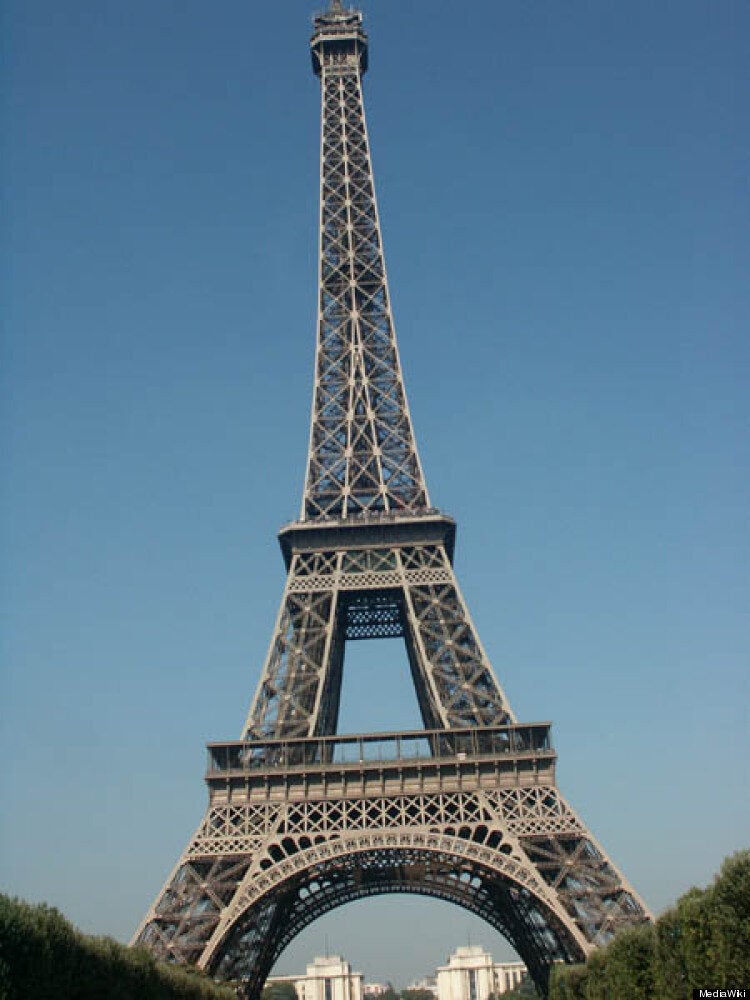 Countries Spending The Most On Health Care