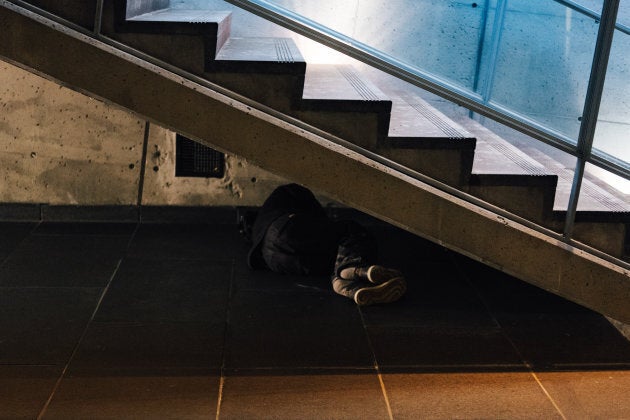 The first count in Montreal took place in March 2015. Using a narrow definition of homelessness, it found only 3,016 people homeless at the time, an abhorrently low number. This resulted in scathing and justified critiques — especially considering that a more expansive study carried out in the late '90s found 10 times the number of homeless people in Montreal, using a wider methodology and definition of homelessness.
According to the federal government's Homelessness Partnering Strategy, which developed the point-in-time (PiT) count methodology, the objectives are firstly, to enumerate people experiencing absolute homelessness — meaning those in shelters and sleeping rough (e.g. on the streets), and secondly, to survey this same population by identifying its demographics, the services it uses, and what services or community resources are lacking. This in turn can be used to identify what community resources need to be developed in a given community, such as developing housing strategies or action plans to end homelessness (as is the case in several Canadian cities).
It is important to remember, however, that homelessness has many faces (as is evidenced by the new Montreal Intersectoral Plan to Address Homelessness) and is a phenomenon that remains mostly hidden. In fact, homelessness belies quantification in many ways and represents, rather, a number of experiences addressed by PiT, like rooflessness, hunger and poverty; as well as equally important ones that are not, like social exclusion, stigma and discrimination.
Homelessness belies quantification in many ways and represents, rather, a number of experiences.
As a researcher and former social worker employed in the homeless field for almost 20 years in many different cities (Toronto, Ottawa and, now, Montreal), I find that the complex and layered experiences of oppression and injustice that homelessness produces makes them difficult to describe, let alone be understood by the general public.
For instance, women's experiences of homelessness remain largely unknown and unaddressed. As a result, responses (systems and structures) are underfunded. Women are one of the few remaining segments of the population to use emergency services, and many prefer to use any means necessary to avoid absolute homelessness. This, in turn, often makes them ripe for exploitation, victimization and violence — serious issues that go unnoticed as women tend to go to great lengths to disguise their situations in order to avoid the stigma of being labelled "homeless."
Similarly, youth who experience homelessness tend to avoid shelters and other emergency services, and rely on informal social (and often exploitative) networks for survival. This is most likely due to having experienced traumatic touch-points with public systems such as child welfare, education or corrections. Many experience homelessness for the first time before age 15.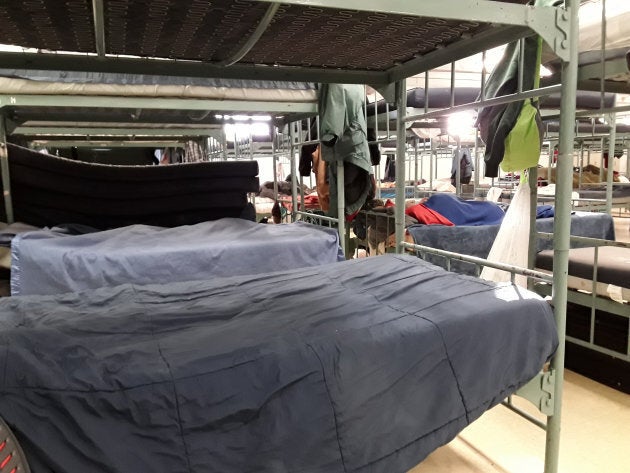 Moreover, Indigenous forms of homelessness are overwhelmingly over-represented in all homeless communities across Canada, and are often treated as separate from the overall picture of homelessness. These communities tend to not access mainstream resources precisely because these services are not viewed as relevant or accommodating to their realities and challenges — meaning, by and large, that they do not offer culturally relevant services to these different communities (First Nations, Inuit and Metis) with diverse needs. The impact of colonization cannot be minimized; colonial and racist measures, including surveillance, continue to this day, as we see in the over-policing of Cabot Square and other gathering places for indigenous people.
In addition, GLBTTQ homelessness represents a very diverse community with specific needs that go largely unaddressed by mainstream services. For example, transgendered youth who have no specific shelter to meet their changing and evolving needs are not likely to feel welcomed and understood in very gendered, especially male-dominated services. This can be particularly wounding if they are pushed out of their homes or communities precisely because they are not gender-conforming, producing revictimization and un-belonging.
These forms of hidden homelessness are not easily captured by PiT measures, precisely because they are experiences and forms of homelessness that are made invisible to decision-makers and the general public. The PiT captures only a very small tip of the iceberg, using only a definition of homelessness that conforms to the general public's imagination.
To the federal government's benefit, they do make clear that the PiT is not supposed to be used as a count to measure the hidden homeless, but instead to focus on the "absolutely homeless," as they define it. However, I think it would be naïve to not consider the implications of such a count that could shape further action and endorse certain individualized responses to homelessness, while ignoring structural causes that are largely responsible for creating and sustaining these situations.
Homelessness is a national tragedy that has been 30 years in the making. While there has been much renewed interest in housing and homelessness recently, and this has been welcomed by those working in the sector, it is important to combat simplistic and narrow definitions of homelessness that produce an incomplete picture of the issue.
These figures will have an impact on future orientations and decisions, and will help shape actions to address homelessness. It is clear that our inability to recognize "hidden homelessness" contributes to the denial of basic human rights and creates social exclusion, reinforcing the image that some homeless count more than others.
A shorter version of this article originally appeared in the Gazette on April 20, 2018.