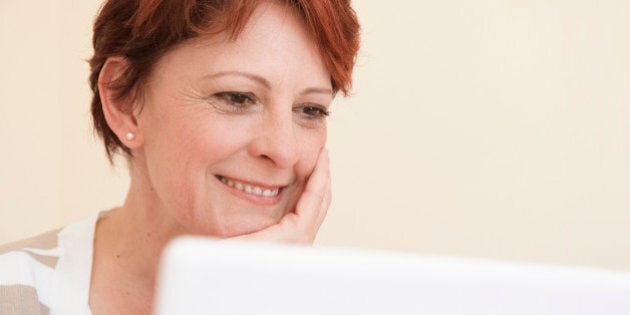 Back in May, I was like a kid waiting for guests to arrive for her birthday party. My two sons were coming home from university for the summer. And now, swoosh, the summer is gone, and they are flying the coop again.
This is the second September in my empty nest, so I'm starting to feel like a pro. When my youngest headed out of town last fall I mourned the end of an era. I had been at my level-best making award-winning school lunches (if only they had prizes). Now what?
Last fall, I counted the days until Thanksgiving when I could rev up my idling maternal prowess, reclaim my purpose and spoil my kids for a few days. This year, I am more measured. I don't want to be charting my life around my sons' school breaks. Yes, I'm looking forward to reuniting as a family over Thanksgiving turkey (tofurky for my vegetarian eldest), gravy and mashed potatoes. But I've also settled into a new groove.
If you're feeling a little weepy as you peer into deserted bedrooms (and maybe a touch annoyed that the little darlings forgot to make their beds before they left), I get it. It can be a tough transition, and it may take some time to adjust to your new reality of an empty nest. But you can survive and even thrive in your next chapter.
Here's what I plan to do.
Take a course: My kids are off expanding their minds, which will make them more interesting -- and me relatively less interesting if I don't expand my mind at the same rate. Their fountains of knowledge will be bubbling over by Thanksgiving, so I have enrolled in a university-level writing course to learn something new too. Plus, it used to be easier to make new friends, especially other parents warming the same bench at extracurricular activities. It's tougher now, so it's time to forge new friendships with people who share my interests.
Eat well: In addition to those award-winning lunches, I always made healthy breakfasts and family dinners a priority. But I'm far less motivated to cook for myself (my husband travels a lot on business) even though my middle-aged body needs just as much good nutrition as my sons'. I've invested dozens of hours giving my kids the skills to cook with confidence ("Listen boys, in the time it takes to dial Pizza Pizza, you can stir fry tofu and broccoli") so I will follow my own advice -- popcorn for dinner is too depressing.
Ink in exercise: It's true that busy people get more done, and in an empty nest there is more time to get less done -- including exercise. I am exceptionally lazy when it comes to physical activity but also exceptionally reliable -- if I arrange to walk with a friend, I never cancel. I am "inking" exercise into my calendar so I follow through. In addition to arranging walking dates, I joined a gym where you have to sign up for classes in advance. I am doing a 6:30 a.m. spin class once a week. Exercise is good for my mental health. And I will be able to eat more pumpkin pie at Thanksgiving!
Bond virtually: As my sons' lives orbit away from mine, and our contact becomes more sporadic, I am conscious of the need to bond virtually in creative ways that go beyond weekly Skype calls. Because food is such a big deal in our family, I am doing a virtual "food" activity with each son twice a month. My eldest and I will have bread baking contests. We will select a recipe and share photos and feedback. Because my younger son is going to be cooking on his own for the first time (he was in residence last year), I am going to choose a recipe that demands a new culinary skill, e.g., making béchamel sauce for mac 'n cheese -- and coach him from a distance.
Get out: There is new found liberation in an empty nest. With fewer domestic demands (have you actually added up the number of hours it takes to run a family), there is more time to make plans with my friends, and more importantly, my husband. This is my opportunity to get out to see more movies and plays, and plan mini getaways without feeling like I need to be on-call to resolve minor emergencies (e.g., "Mom, I forgot my permission form for the field trip that's leaving in 20 minutes"). Best of all, I have more time to read the paper which makes it easier to do more than talk about the kids on those date nights with my husband.
They say it takes 21 days to embed a habit. Thanksgiving is more than a month away, which gives me ample time to turn these practices into a routine. I'm up for the challenge. Care to join me?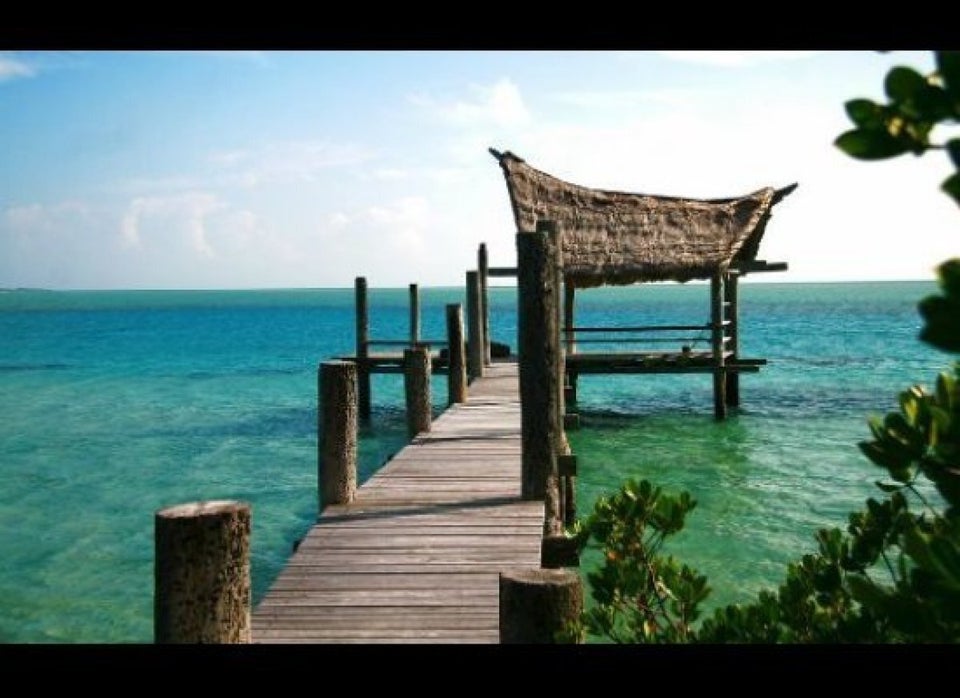 Top 10 dream getaways for the new empty nester