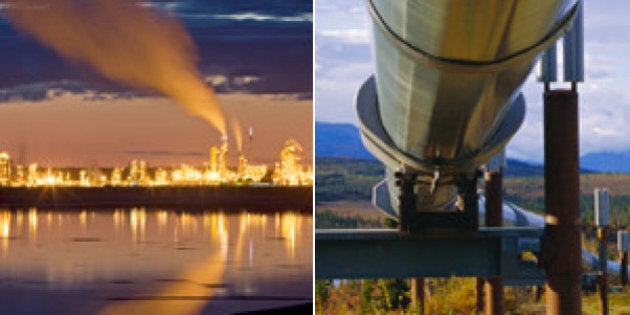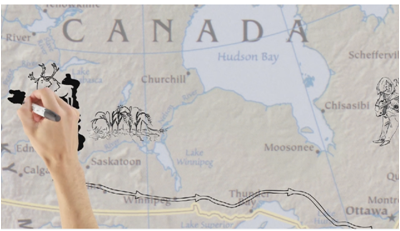 Ottawa - Energy East 101, a four-minute animation released today by the Council of Canadians and Equiterre, is set to take the Internet by storm. Using a technique known as "handimation," the short video gives a comprehensive background on the controversial Energy East pipeline proposed by TransCanada.
The video is narrated in English by Maude Barlow, author and national chairperson of the Council of Canadians, and in French by Quebec-based activist Steven Guilbeault from Equiterre.
"TransCanada has been throwing a phenomenal amount of money into their one-sided promotion of Energy East," says Barlow. "We hope that we can counter their sales pitch with an accessible, educational video to inform the public about the very real risks of this pipeline."
In the video it says, "Energy East could spill more than one million litres of crude oil, including diluted bitumen from the tar sands, in just 10 minutes." That's 1,214,580 litres in 10 minutes.
"By comparison, the 2010 spill in the Kalamazoo River in Michigan -- the largest inland spill in the U.S. -- spilled 3.8-million litres of diluted bitumen over 18 hours. The Kalamazoo spill demonstrated that diluted bitumen spilled in water can sink, making conventional cleanup efforts largely ineffective. Four years later, with over $1 billion spent, submerged oil still remains on the river bottom."
"Energy East would cross more than 900 waterways, including drinking water sources for millions of Canadians," adds Barlow. "At points, the pipeline crosses waterways less than 20 km away from where communities draw their drinking water. A spill could have devastating effects on waterways flowing through cities such as Winnipeg, Ottawa and Quebec City."
TransCanada wants to convert 3,000 km of existing, up to 40-year-old natural gas pipeline between Alberta and Quebec to carry tar sands crude. The Mainline pipeline system has experienced nine catastrophic failures since 1991.
Energy East would allow an up to 40 per cent increase in tar sands production. The crude produced would be almost entirely exported with minimal refining, meaning little long-term benefit for Canadians.
"This export pipeline is simply not worth the risk to our waterways, climate and communities along the 4400-km route," concludes Barlow.