This year on July 1 we will mark the 150th birthday of our nation, Canada. Like many nations, Canada was born out from under Britain's colonial rule.
Significant to Canada, and reflective of our current and modern spirit, we did so without a fight. That is, there was no bloodshed.
Diplomacy with Britain is what allowed Canada to avoid the battles that cost the lives of so many in search of freedom, as was done in many other places around the world.
Lots of places have freedom -- that's not uniquely Canadian.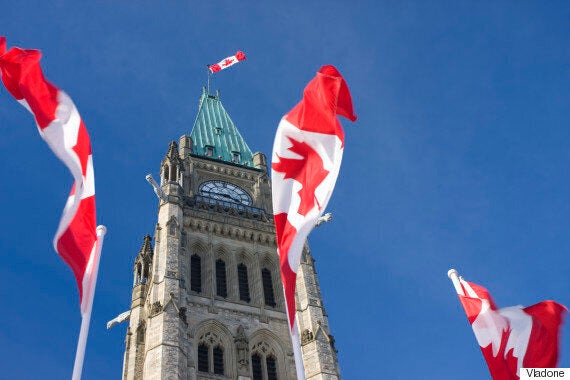 To me, being Canadian means being a citizen of one of the more sane, civilized and respected nations on the planet, and a member of a community that includes, and welcomes, the best the world has to offer. Pretty much every culture, every society in the world, is represented here.
That was the reason I chose Canada because of the wonderful and helpful Canadians I had met along my life's journey so far. They were extremely nice, kind and tolerant of my language difficulties when first coming from India in 1989 and helped me learn to speak and read English very quickly.
Canada is successful as a nation because it has always been a country founded and built by people who came here by choice, who immigrated for a chance at a new life and who have worked hard, generation after generation, to build a tolerant society.
Canada is a tolerant society, where everyone is free to dress as they wish, speak English, French or the language of their birth or ancestry. They are also free to worship and live in relative peace.
Canada is one of the countries in the world where the culture of peace has the deepest roots. People can freely express their ideas, participate in politics and depend on a fair judicial system to protect their rights.
The country's multicultural policies also help everyone to find their place in the society.
Canada is one of the greatest countries in the world, four seasons, hockey, peace, love -- all in abundance.
In other words, great multicultural spirit is what Canada stands for.
The people of Canada have worked hard to build a country that opens its doors to include all, regardless of race, religion, or community, a country that respects and gives equality to all.
If we talk about violence, it's prevalent in every corner of the world today. The difference being, some countries have just a little of it while in others it's more than one can imagine.
Violence is not strictly limited to places where people are fighting. Violence can also be found in social inequality, discrimination towards women, poverty, the rejection of others because of their differences and unreasonable use of the environment.
I am proud to say I am a Canadian and I am also proud that my children will be able to say the same.
Building a culture of peace thus means developing, on a daily basis, the values, ways of thinking and attitudes that are in keeping with equality, tolerance, sharing, generosity and respect.
And Canada is my home now and I have a lot of fondness and love for such a fantastic country.
Canada has given me hundreds of special moments, incredible friends and acquaintances. Now it is part of my life.
I am proud to say I am a Canadian and I am also proud that my children will be able to say the same. There is no other country around with the freedom and choices Canada has to offer.
Follow HuffPost Canada Blogs on Facebook