While we are bombarded by the brutal evidence of how much failure there is in mental health care, it is important to notice what works in responding to severe mental illnesses. For people living with schizophrenia, medications are usually effective in helping them emerge from psychosis. However, the illness can take a great toll on a person's ability to manage most aspects of their life, especially their ability to succeed in the work world.
Since my daughter experienced her first psychotic break while still a young teenager, she missed the kinds of gradual steps others get to take in developing work skills. Fortunately for her, Vancouver has long had an agency, Gastown Vocational Services (GVS), specifically focused on helping people living with mental illnesses.
Unfortunately for my daughter, this well-respected program has a long waiting list. When my daughter was ready to explore work experiences several years ago, we helped her connect to a less popular agency. Since we really just wanted assistance for her to begin to have some kind of successful experience with supported volunteer work, we didn't think much could go wrong. She obviously enjoyed several one to one sessions with an enthusiastic staff member who helped her prepare a resume and think about work she might like. Being naive, I didn't care about the exact qualifications of the workers. Eventually I realized how much damage can occur when people working in mental health locations have not had training on dealing with severe mental illnesses.
I should have paid closer attention to the description our daughter provided of the job counselor's extreme emphasis on "believing in yourself" as the key ingredient for success in work. Suddenly, without warning, the counselor decided our daughter could bypass any supported volunteer work, and she was sent to apply for a position bussing tables at a trendy restaurant. Because many parts of this job would have been impossible given the cognitive challenges of her illness, it is lucky this chance to fail never emerged. But the humiliation my daughter experienced in the interview for the job was deeply destructive.
At one point last year, when my daughter began to work with the staff at GVS, I feared a repeat of the earlier fiasco. This job coach seemed very focused on the rhetoric of self-confidence and arranged a supported volunteer position at a sporting goods store. However, this time the path to failure was avoided because GVS operates from a basic principle: encourage family involvement. My daughter was reluctant to speak up to the job counselor, but, at this agency, the counselor was trained to seek our input. The meeting that followed perhaps helped this new employee understand more about the visual and spatial difficulties that can sometimes make organizing a physical environment daunting for someone with schizophrenia.
The meeting also offered an opportunity to offer a suggestion that eventually led to my daughter's happy experiences over the past year volunteering at a local Boys and Girls Club. GVS's careful incorporation of peer support workers provided just the right amount of practical and emotional support that led to the success of this volunteer opportunity.
GVS is now partnering in a new initiative with Vancouver Community College offering a course for people with mental illnesses who want to continue their education. This supported learning environment is modeled after a well-established course at Douglas College that's been funded by a nearby health authority for many years. All these instructors are pioneers responding to the urgent need to design educational programs to meet the unique needs of people with mental illnesses. Special education programs in faculties of education have yet to acknowledge the unmet learning needs of many of the 3% of the population who live with psychotic disorders.
Last night I heard some bad news at the monthly gathering I've enjoyed for years with other mothers of people living with severe mental illnesses. Funding to GVS might be cut back. We tried to absorb this discouraging possibility. We had hoped that other agencies could learn from GVS how to go about collaborating with family caregivers since we have rarely seen this occur elsewhere.
It's definitely valuable that the media are now more actively informing the public about people living with mental illnesses than in previous years. Just this past week, the New York Times ran a profile of Elyn Saks, a law professor with schizophrenia. Through gradual acceptance of her need for anti-psychotic medication and therapy, Saks has been able to lead a remarkable life. In fact, she is a recipient of the MacArthur Foundation genius award.
Saks' story is very important but so are the much, much more common stories that are profiled in Andrew Solomon's Far From the Tree: Parents, Children and the Search for Identity. Listed as one of the New York Times Ten Best Books of 2012, Solomon's work describes the lives of parents and their children who live with unusual conditions. Solomon views schizophrenia as presenting the most difficult problems; his collection of insightful interviews of people with this brain disorder and the families who help them are the best I have ever read.
The overwhelming majority of people unlucky enough to develop schizophrenia aren't blessed with Saks' genius. They need substantial community support if they are to recover and become less of an enormous economic drain on both the healthcare and criminal justice systems. Their recovery will only occur through the maintenance of programs like GVS that continue to incorporate emerging best practices.
This spring the Mental Health Commission of Canada will release its guidelines for mental health systems to offer better family support. I hope it will include advice on how family caregivers can start to provide input on the kinds of services offered to our family members. The women in my monthly support group know that developing a mental health system that provides excellent psychiatric and psychosocial rehabilitation services would be some of the best support we could receive.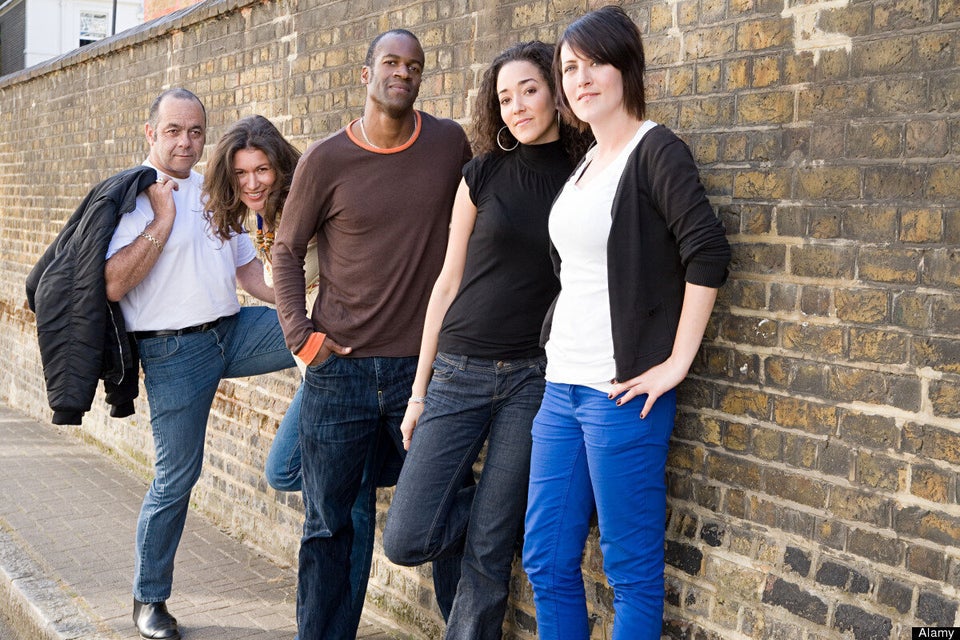 The Toll Of Mental Illness In Canada