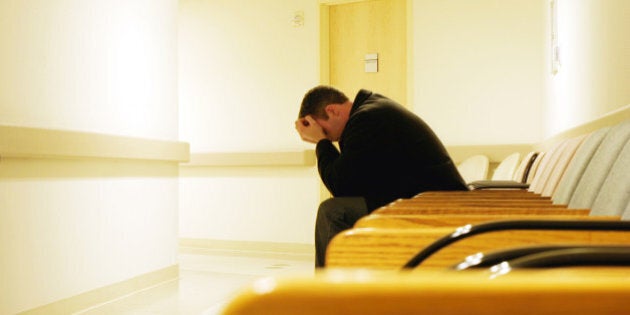 Families who care for people with schizophrenia once had an organization that gave them a national voice. They no longer do. This lack of national representation impacts not just our own situations; it also hurts the people we support, because they are often unable to advocate on their own behalf.
Family caregivers, who had previously established provincial advocacy organizations, came together over 30 years ago to establish the Schizophrenia Society of Canada.
Certain core values originally united these organizations. These values included building close ties with the psychiatric and neuroscience communities which had come to see schizophrenia and bipolar illness as disorders of neural circuitry. These groups sought to provide the most up-to-date education about these illnesses to people with the disorders, to families, clinicians, police, and the public.
As well, these organizations have advocated for high quality supported education, housing, and psychosocial rehabilitation services.
These organizations have also worked to dispel the unjustified blaming of families for psychotic disorders that earlier theories about these illnesses had propagated. The legacy of these beliefs, which have faded from psychiatry, have persisted and negatively impacted other areas of clinical practice. Frequently clinicians are still training in the many credentialed programs that don't require any science-based curriculum on psychotic disorders.
Until recent years, the goals of these family groups had been represented by the Schizophrenia Society of Canada (SSC). However, while sitting on many national committees as the presumed voice of families, the SSC has failed to support the perspectives of the families who created it. It does not address the lack of appropriate curriculum in training many clinicians. Similarly, it does not work to provide basic information about schizophrenia in the annual national mental illness literacy campaign in which it plays a lead role.
These failures are occurring because its current leadership has given itself a different mandate. It has supported trends in the social sciences that seek to de-medicalize mental illnesses and advance the idea that all problems arise from social and personal adversity.
Instead of fighting against the stigma that too often interferes with the ability of family caregivers to develop collaborative relationship with clinicians, the SSC Executive Director, Chris Summerville, has actively promoted stigmatizing attitudes. For instance, he promotes the notion that families undermine the recovery of their family member by holding stigmatizing attitudes towards them.
Summerville has written that families block their family member's access to treatment because they don't want to expose their 'family secret.' At the same time he has failed to help people with illnesses, their families, and the public understand anosognosia, the brain based inability of many psychotic people to understand that they are ill. This is the symptom that families struggle with as they try to get an ill family member into treatment.
The SSC has also failed to promote the most progressive, evidence-based psychosocial treatments. In recent years there has been extensive research about the common cognitive losses that are associated with the illness. While most people's psychotic symptoms can be controlled with anti-psychotic medications, the cognitive losses often persist. These include difficulties with concentration, short term and working memory, problem solving, and judgment. While BC's Early Psychosis Intervention toolkit makes this information readily available and even educates people about useful cognitive adaptation strategies, the SSC ignores this issue in its educational programs.
While the SSC has failed to promote programs that are desperately needed, it has played a leadership role in the mis-education of the growing peer support work force. Many of us hoped that the new national guidelines for training peer support workers that the SSC helped create, would begin to provide peer workers with essential information about the illnesses of the people with whom they often work. The guidelines don't require -- or even recommend -- that training programs offer any information about mental illnesses. Instead of informing peers about why people suffering from psychosis sometimes need involuntary treatment, peers are encouraged to oppose it.
Now the SSC leadership has taken an even more alarming step in securing its vision for this organization. It's created a survey that has been designed to guide responders to provide the desired responses. The survey wants a mandate to move away for what it calls the "western medicine biomedical disease model" of schizophrenia.
The survey is also looking for support for getting rid of the term "schizophrenia." However, schizophrenia has long been included in the Diagnostic and Statistical Manual that is used in mental health, criminal justice, education and social services. The diagnosis enables people to access disability payments and many other essential supports.
The SSC survey argues that we should substitute the term "psychotic spectrum disorder" for schizophrenia and points out that this term is used in early intervention programs. It doesn't say that, when cognitive and other symptoms persist once psychosis is managed, people often receive more specific diagnoses like schizophrenia or schizoaffective disorder.
It's convenient for national organizations to continue to use the SSC to ensure the presence of a family voice. However, the SSC doesn't represent the perspectives of the vast majority of family caregivers I've met in the last seventeen years.
Maybe it's time for the leadership of the SSC to create their own organization representing the conditions they consider significant and the alternative treatments they help popularize. They could return the SSC to the families of people with severe mental illnesses who created it.
Follow HuffPost Canada Blogs on Facebook