Want to see what great political leadership looks like?
Read the five recommendations proposed by Vancouver Mayor Gregor Robertson and Police Chief Jim Chu several weeks ago at a landmark press conference dealing with Vancouver's mental health crisis. They are urging the provincial government to fund desperately needed services.
Their recommendations are contained in a newly released study by the Vancouver Police Department (VPD) detailing the serious problems arising from inadequate mental health services. The problems include an alarming number of violent incidents involving people with untreated mental illnesses. Both Robertson and Chu, sensitive to stigma issues, are careful to continually emphasize the term 'untreated mental illness'.
The VPD reports that 1 in 5 of the calls they respond to involve mental illness. Among the five recommendations that could reduce this inappropriate police involvement is the development an urgent care centre in Vancouver that will be staffed by psychiatrists. Anyone who has waited many hours in a crowded ER with a very psychotic person knows that this makes sense.
Two other solutions relate to expanding the presence of Assertive Community Treatment teams who can respond quickly to crisis calls with a psychiatric nurse and a police officer. Also included is a request for provincial funding for more staffing in supported housing sites.
Finally, the new VPD plan calls for 300 new secure, long term beds. This request coincides with a remarkable proposal emerging from mayors at the meeting of the Union of BC Municipalities; they recommend re-opening Riverview, the former provincial mental institution. They want to transform it into a centre of excellence to help the most severely ill people. Finding the right treatments to re-stabilize people with severe mental illnesses can take time; this careful work is not possible in the too few acute psychiatric beds.
Even though radio talk shows indicate great public support for the new proposals, there has been revealing pushback from other groups.
A well-known mental health advocate living with bipolar disorder who raises money for mental illness awareness wrote an op-ed protesting what he believes to be the stigmatizing press conference held by the mayor and police chief. While acknowledging the dreadful situation, he doesn't want people with mental illnesses to be associated with the problems they are discussing. This perspective reflects the trend in mental health education programs to only focus on people who are thriving.
Opposition to the re-opening of Riverview has come in another op-ed
from the head of the B.C. branch of the Canadian Mental Health Association (CMHA) and the Director of Simon Fraser University's Centre for the Study of Gender, Social Inequities and Mental Health. These advocates argue that better funding of community resources will solve the problem.
There's a crucial piece of information missing from these newspaper articles. A very common symptom of people with psychosis is a brain-based inability to understand that they are ill. The public deserves to be educated about this fact. People trying to get a handle on the complex problems associated with severe mental illnesses won't learn about this in any of the educational work done by either the CMHA or the SFU Centre. Acknowledging this lack of awareness of being ill, which is also called anosognosia, leads to recognition of the role for involuntary treatment in responding to psychotic brain disorders.
Opponents of any involuntary treatment want us to only focus on the social determinants of mental health and argue that poverty is a fundamental factor in mental illness. People with severe untreated mental illnesses often do become impoverished. However, narrowly focusing on social determinants creates policies that lead more people to become homeless, victimized, and, increasingly, incarcerated.
There were no social determinants in creating the schizophrenia of three university educated young men who have spent time being psychotic in Vancouver's Downtown East Side. I watched the devoted parents of each of these young men trying to use the inadequately implemented B.C. Mental Health Act to get their sons the treatment they didn't know they needed. The parents were successful in two situations and these young men are now stable. In the third case, the young man developed a drug addiction and remains untreated for both disorders. The stepmom, Dr. Ellen Wiebe, is a well-respected family physician who speaks publicly about how the mental health system failed her stepson.
The families I know who are coping with severe mental illnesses responded enthusiastically to the commonsense plans proposed by our Mayor and Police Chief. We appreciated the compassion and clarity with which they addressed these serious problems.
A nightmare for parents of people living with psychotic illnesses is that something could go wrong and their vulnerable son or daughter will join the growing population of people with mental illnesses in North America who end up incarcerated. We're horrified by the testimony in the investigation into the death of Ashley Smith who was clearly mentally ill. And this week, CBS's 60 Minutes broadcast a powerful expose on how prisons have become the new mental institutions. If we want justice for these people, we need to remember their stories as we head into Mental Illness Awareness Week (Oct. 6 - 12)
A major new group has emerged that is fighting to keep people with mental illness away from confrontations with the police and out of prison. Ironically, as in Vancouver, this group is the police themselves. They are doing their part to call attention to the specific kinds of mental health services that are needed. Why aren't the provincial politicians listening to them?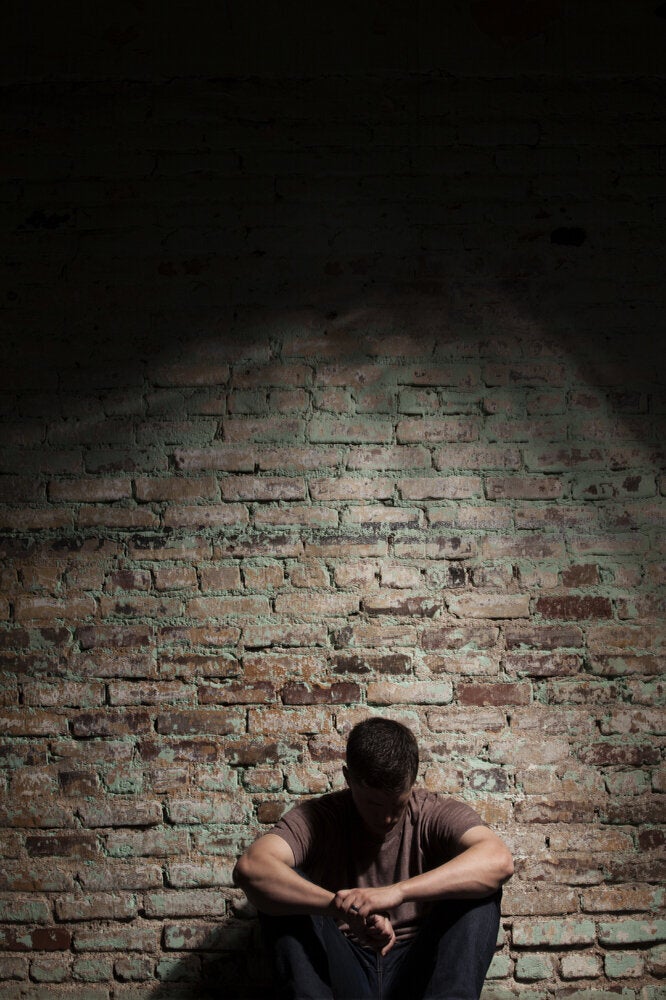 Facts About Mental Health in Canada