Family caregivers in Canada for people with psychotic illnesses have recently been given a rare reason to celebrate.
Some of the 41 recommendations contained in the guidelines might shock the general public because of what they reveal about the current state of services. One recommendation, for instance, urges hospitals to share discharge planning with the families who will be providing care when a family member leaves the hospital. It's hard to believe this problem even exists. Many of us know how eager hospitals usually are to communicate with us when we are needed to provide the next stage of care for other illnesses. This recommendation from the MHCC reflects reality; too often families don't know that a family member struggling with a psychotic illness has been discharged until they arrive at the front door.
The guidelines encourage mental health systems to incorporate family caregivers as part of the treatment process. And they go even further than this. Several recommendations support the inclusion of families in the planning and evaluation of services. This is an enormous step forward. The families I know want their family members to receive the kind of quality services that best practice standards suggest. For example, cognitive behavioural therapy for managing many symptoms associated with severe mental illnesses is a well-researched practice. However, it's rarely available to the people who need it.
As well, families might advocate for better psycho-education programs for their family members. None of the programs currently used to help Vancouver's adult psychiatric population understand their disorders teach them about the lack of awareness of being ill (also called anosognosia) that creates such havoc for profoundly psychotic people and the families who are trying to help them.
I do question one batch of suggestions related to helping families 'recover' from the mental illness of their family member. The mental health system, unfortunately, needs to update its clinicians on science based ways of understanding psychotic disorders. Many practitioners trained in programs that continue to neither offer nor require this kind of curriculum. Some social work programs, for instance, while not having this essential training, do emphasize family systems therapy. Even though some more recent approaches may not harm families, these programs need to recognize and teach their students to understand the extraordinary damage family systems theories have done to families coping with psychotic illnesses.
The need for this kind of updated education was very apparent in a presentation I recently attended on "Caring for the Caregiver." The presenter was someone who is well respected among the families with whom she works. However, in suggesting options for families interested in getting private counselling, her powerpoint listed family systems therapy with specific reference to the work of Murray Bowen. This was a horrible moment for anyone familiar with Bowen's work since he was at the forefront of blaming families, especially mothers, for the development of schizophrenia. Though these kinds of ideas are discredited within the neuroscience and psychiatric communities and clearly destructive to families, some practitioners continue to use the methods they trained in. If the system really wants to care for caregivers, presentations like this need to warn vulnerable families about the dangerous practices that are still widely available.
For Vancouver families, the MHCC's recommendations couldn't have come at a better time. Families here are still reeling from a recent decision of the local mental health system to stop funding the Vancouver/Richmond Coordinator position from the B.C. Schizophrenia Society (BCSS). For over 20 years people in this position have provided the main source of support for families coping with severe mental illnesses.
The British Columbia Schizophrenia Society Coordinators throughout British Columbia offer families a course providing much needed basic education about mental illnesses. They provide access to information about how to navigate the mysteries of the mental health system and how to get the best care for very ill people. Their partnership education programs, which include stories from people living with illnesses and family members, provide unique learning opportunities for medical, nursing, psychology, and counseling students. As well, they provide crucial education for the local police departments in better handling interactions with people suffering from mental illnesses.
Even a cursory glance at the new MHCC guidelines, which urge mental health systems to develop better partnerships with existing family organizations, demonstrates that this is the kind of service that needs to be expanded not eliminated. BCSS Executive Director Jane Duval says that the current needs in Vancouver/Richmond are so vast that two coordinators would barely be able to respond to the requests for help. There is nothing within the mental health system that can replace the loss of this key support for families who find themselves in the most desperate of circumstances.
One of the shocking aspects about the decision to eliminate the main support for family caregivers is how it was handled. A Family Advisory Committee has been part of Vancouver Community Mental Health Services for over 10 years. It was created to get family input on decisions impacting family caregivers. The option of cutting this essential service was never discussed with them.
The new MHCC guidelines have given family caregivers a valuable new tool in their work to improve services for people with mental illnesses and the families who care for them. The document emphasizes the enormous savings that the unpaid work of family caregivers contributes to the healthcare system. As well, it discusses the significant strain that caregiving puts on these families. It also contains basic, sensible recommendations. Now families just have to figure out how to get provincial and regional health authorities to see the wisdom in making the necessary improvements.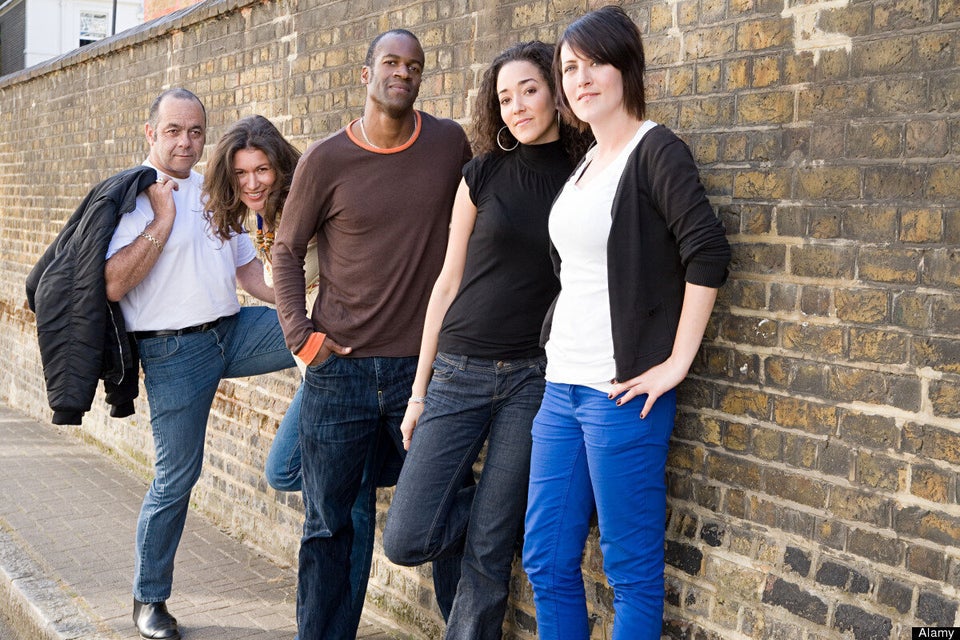 The Toll Of Mental Illness In Canada