Because these disorders usually throw families into chaos, parents deserve to know much more about these illnesses than they are learning during any of the current mental health campaigns. They need to see educational materials about the signs of psychosis and information about the early psychosis intervention programs that can offer the quickest access to necessary services.
Even though official education campaigns in October haven't told the public what they need to know about psychotic disorders, the media increasingly is producing very useful messages. The Vancouver Province, for instance, ran the kind of story that more newspapers are covering; "Family Fury Over Mental Health Care" describes the outrageous mishandling of the treatment of a man with bipolar disorder and an addiction.
Bloggers coping with severe mental illnesses also provide valuable information. One of the most popular in North America is Natasha Tracy who lives with bipolar disorder. Natasha responded to trends in mental illness awareness campaigns by writing that:
... it's our job not to whitewash mental illness. It's our job to stand up for it, warts and all... true mental illness awareness means educating about, and acknowledging, all of it.
Even television dramas are becoming legitimate sources of useful information for the public. The CBC's series Cracked focuses on a police officer and a psychiatrist working together to solve crimes related to mental illness. In their recent episode "The Valley," many key issues for families coping with schizophrenia were examined.
The parents can't get their ill son's caseworker to communicate with them. He stops taking medications, becomes very psychotic, ends up homeless and victimized, and eventually kills himself. He leaves behind a deeply caring family who are devastated by their son's illness and the limits imposed on them as they tried to help.
One of the best educational events of the month was on CBS's 60 Minutes."Imminent Danger" exposes the disastrous consequences of the misguided mental health policies that have dominated the U.S. mental health system in recent decades. These demedicalized policies emanate from the U.S. Substance Abuse and Mental Health Services Administration (SAMHSA) whose slogan actually proclaims that "Prevention is Possible." Neuroscientists do not say that schizophrenia and bipolar disorder can be prevented.
The title "Imminent Danger" refers to the overly strict standards that SAMHSA has supported which limit the role of involuntary treatment in responding to severely psychotic people. SAMHSA and the numerous like-minded groups its billions of dollars have nurtured never acknowledge the reality of anosognosia, the brain based inability of most psychotic people to understand that they are ill.
SAMHSA's policies have led to the catastrophic proliferation of people with untreated mental illnesses ending up imprisoned. It's this tormented population that 60 Minutes is focusing on.
The public might expect the 60 Minutes expose to be heralded by the numerous national groups claiming to represent the best interests of people with mental illnesses. They will discover, instead, that a large coalition of these groups banded together to castigate CBS for stigmatizing people with mental illness. They are insisting on a program focused on people who are doing well.
Family caregivers may wish to avoid the messy issues inherent in mental health policies. However, both families in the U.S. and Canada will soon discover they need to understand the ideas influencing mental health care. Internationally recognized research psychiatrist Fuller Torrey, who is profiled in the 60 Minutes segment, has written a new book, American Psychosis, How the Federal Government Destroyed the Mental Illness Treatment System. Not only does it trace the development of the U.S. mental health system that seems to deny the existence of severe mental illnesses, but it offers ways out of the current chaos.
Families need appropriate education and support to handle the arduous challenges they will endure. However, they will have to confront many mental health clinicians who have never had science-based training on these illnesses since graduate programs have been allowed to avoid updating their curriculum.
Unjustified family blaming remains rampant in mental health services. One of the dirtiest secrets about severe mental illnesses is that families are expected to provide the care that is needed while, at the same time, the mental health system limits their ability to provide this care.
Recognition of the need for collaborating with families was evident during a recent landmark event held by Vancouver Coastal Health (VCH) Authority. Even though the BC Mental Health Act has always clearly allowed for sharing confidential information in order to provide continuity of care, this hasn't been occurring. At its recent staff training event, VCH emphasized that family caregivers must receive the information they need.
The families who this year will discover the agony of psychotic illnesses need to know that genuine help is available. The path to that help is just much more treacherous than it should be.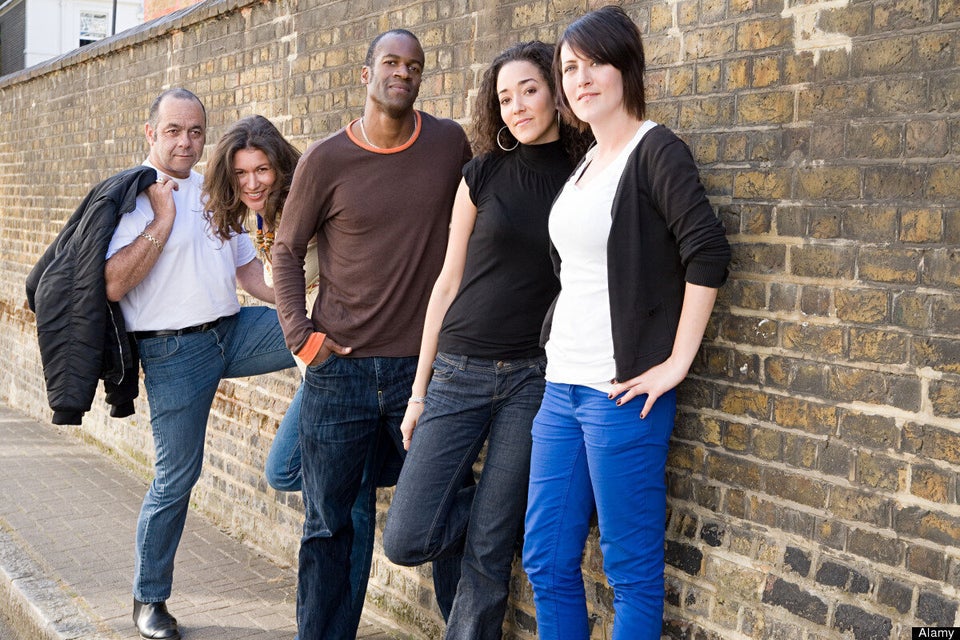 The Toll Of Mental Illness In Canada