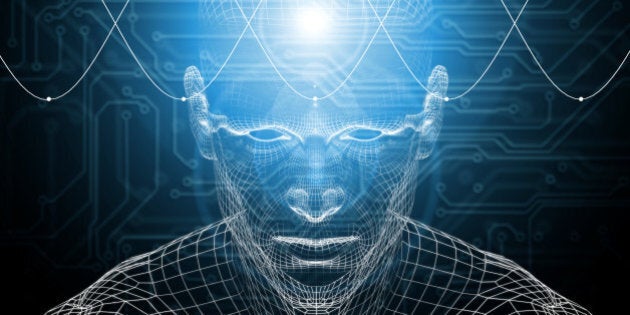 The future of people in the United States and in Canada with the most severe mental illnesses looks a bit brighter this week. That's because last week a U.S. Congressional Subcommittee narrowly passed the Helping Families in Mental Health Crisis Act, known in Congress as HR-2646.
This moment had been two years in the making. In the wake of the massacre at Sandy Hook Elementary School, a small Congressional Subcommittee finally began a long overdue investigation into the U.S. Substance Abuse and Mental Health Services Administration (SAMHSA) and the policies that have produced more rampage killings than the wider American public can tolerate.
SAMHSA is the federal agency created in the wake of the massive deinstitutionalization that began in the 1960s. It received a Congressional mandate to create mental health care in the communities for this vulnerable population. However, SAMHSA's misguided policies have led to massive numbers of people with psychotic illnesses remaining untreated. The U.S. has gotten used to this population ending up homeless or incarcerated. Canada is allowing the same problem to develop here.
SAMHSA and some of the contemporary social science that informs it, seem to believe that all "mental distress" emanates from social or personal adversity. However, neuroscience has been on a different path. Dr. Thomas Insel, a longtime Director of the U.S. National Institute of Mental Health, tries to help the public understand that schizophrenia and bipolar disorder are brain disorders.
Rep. Tim Murphy, a Republican from Pennsylvania, and Rep. Eddie Bernice Johnson, a Democrat from Texas, who introduced HR 2646 are trying to refocus SAMHSA to finally meet the needs of people with severe illnesses.
Some people have done very well with the billions that SAMHSA pours into mental health care. The U.S. now funds an enormous infrastructure of powerful advocacy organizations that help people with more minor mental health problems. SAMHSA supports an alternative peer run system where people with some kind of self-identified mental health issues can deliver mental health services to others based on their own lived experiences. SAMHSA's Core Competencies for training peers, in fact, carefully avoids any curriculum on the severe mental illnesses about which it has avoided educating the wider public.
SAMHSA and its bloated mental health bureaucracy have refused to acknowledge a crucial aspect of psychotic disorders that neuroscientists have been investigating: most people in the throes of psychosis have anosognosia, a brain based inability to understand that they are ill. This is the reason so many people with these illnesses don't seek or stay in treatment.
Meanwhile, who exactly are the hundreds of peer run services treating? Not surprisingly, the focus in not on the most ill people that SAMHSA was created to help. Here, for instance, is a link to SAMHSA funded agency Hope's Door in Phoenix. Notice that it makes very clear that it is not a place where people should come who are "unwilling to take responsibility for what is happening to them and for getting better."
SAMHSA doesn't help the public or its employees understand that some people are so psychotic they can't choose the treatments they need. Instead, SAMHSA's agencies present themselves as human rights advocates by insisting that all people should choose whether they want treatment. They are allowed to actively lobby against any programs, like Assisted Outreach Treatment (AOT) programs, that can offer assistance to profoundly ill people. They ignore the extensive research demonstrating that these programs reduce victimization, homelessness and incarceration.
Meanwhile, alternative groups come up with ways to make this incarceration palatable. "Mad in America" highlighted an article by a writer who has experienced both involuntary treatment and incarceration. The writer assures us that incarceration is much healthier; she believes people are treated so much better because they are given responsibilities. For another perspective, you may want to read forensic psychiatrist Dr. Stephen Seager's account in the New York Times about the violent, agonizing lives of people who struggle with mental illnesses while imprisoned.
Families desperate to save their abandoned children are teaching themselves to be political advocates. Many have come together for the long journey to try to get HR 2646's policy changes into an eventual law. Here's a five minute video they assembled of some of their stories.
Families in Canada fighting for evidence-based care for relatives living with psychotic disorders should see the tenacity of the American families. And Democratic Americans abroad, like me, can let our representatives know that we want the mental health system to begin to meet the needs of people with the most severe illnesses. Sadly, it's been mostly Democrats who have felt compelled to appease the clamorous "advocacy" groups whose beliefs hurt the people they claim to help.
The brutal reality for so many people with untreated mental illnesses is an inconvenient truth. We can't waste this historic opportunity to understand the failed policies that let this happen and to urge the U.S. Congress to fix them.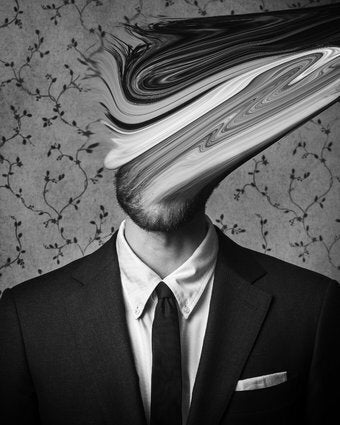 These Photos Perfectly Capture Mental Illness