National Carers' Day on April 3 prodded us to look deeper into the needs of the one in four Canadians who are unpaid caregivers. If we start to closely examine the situations of the 580,000 who are helping someone with a serious mental illness, we can see how troubled the depths really are.
As the mother of a daughter living with schizophrenia, I am eager to draw attention to the complex reasons why so many needs of people living with these illnesses and their families go unmet. Unlike families dealing with most disorders, we experience a health care system that too often treats families like adversaries instead of allies.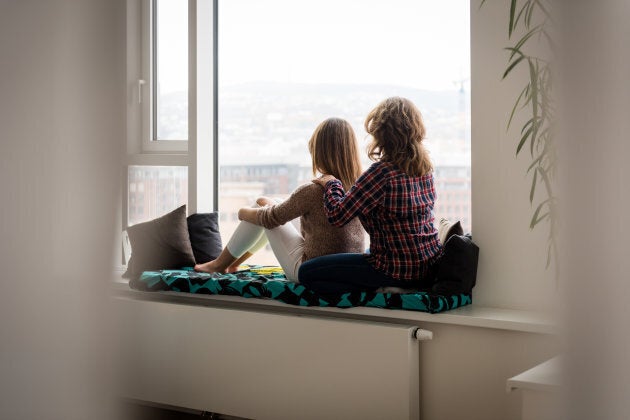 Families coping with severe cerebral palsy or dementia don't have to deal with professionals and academics who aren't sure that the disorders exist. Funded organizations designed to help with these disorders can focus on increasing access to the best treatments.
Schizophrenia and many mental illnesses, however, are highly politicized conditions. Academics in Mad Studies, for example, argue that mental illnesses aren't real and that people "labelled" with these disorders are just experiencing intense forms of normal human distress. Key figures in this field advocate for the abolition of psychiatry. The families I know have relied on contemporary psychiatry to help their family members escape the agony of the psychotic part of their illness.
Mad Studies has had enormous influence in the field of disability studies and in the thinking of disability rights organizations. Currently, British Columbia's Mental Health Act is facing a Charter Challenge initiated by the Council of Canadians with Disabilities. If successful, many people living with psychotic disorders will be able to refuse the treatments that they are too ill to understand that they need. I haven't found a disabilities studies program that teaches students about anosognosia, the brain-based inability of many people experiencing psychosis, to understand that they are ill.
Shockingly, it's not just students trying to understand the best disability services who don't learn about the research on anosognosia. People living with these illnesses don't learn about this condition, either. This knowledge can help them make sense of what they have been through, understand their families who may have pursued involuntary treatment, and learn to manage their disorders in the future.
The most widely used psycho-education program is the Schizophrenia Society of Canada's (SSC) "Your Recovery Journey" course. The course never mentions anosognosia. The SSC was originally started by family caregivers to promote science and evidence-based approaches in responding to mental illnesses. In a survey it conducted last year, the SSC talked about the need to get away from what it calls the "western medicine biomedical disease model" of schizophrenia.
Like the SSC, other agencies funded to provide services offer some nod to medically based approaches to serious mental illnesses while simultaneously undermining belief in their value. The SSC website refers visitors to the family mental health recovery programs run by Family Outreach and Response. This Ontario-based agency is funded to help families learn the best approaches to mental illnesses. However, its reading list omits the kinds of books that help people incorporate a science-based approach in understanding their family member's disorder. Instead, it focuses on sources that discourage the use of anti-psychotic medications. It's these medications that have been the foundation for recovery of all the people I know who live with schizophrenia.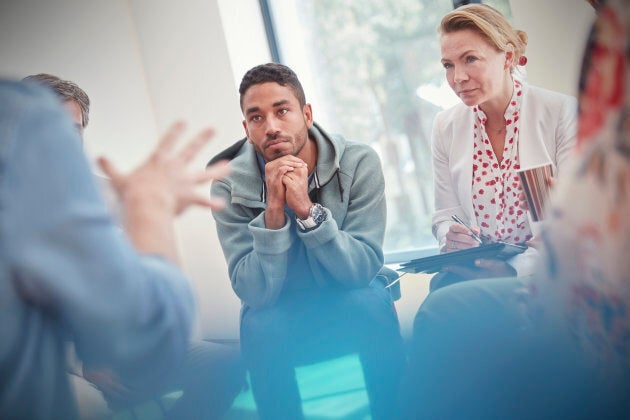 Neither the SSC nor FOR teach clients, or families, or the public about the well-researched cognitive losses that are widely known to be a major factor in the ongoing disability of people living with schizophrenia. The U.S. National Institute of Mental Health, the world's largest publicly funded research organization focused on mental illnesses, tries to promote education about the cognitive losses associated with schizophrenia. It's hard for mental health professionals to help clients and families understand and respond to cognitive problems when these caregivers haven't been educated about the issues themselves.
The British Columbia Schizophrenia Society (BCSS) has taken up the challenge of educating clients, families, clinicians, educators and policy makers about the cognitive losses associated with schizophrenia. They have also begun working to introduce the evidence-based cognitive remediation programs that have been built on the research that NIMH helps fund. Last fall, the BCSS teamed up with B.C.'s Early Psychosis Intervention program, the B.C. Psychosis Program, and Psychosocial Rehabilitation B.C. to put on Canada's first conference on cognitive remediation at Vancouver General Hospital. (Disclosure — I was part of these efforts.) The conference evaluations from this sold-out event of family caregivers, people living with illnesses and clinicians made clear that people concerned about this population want these programs to be implemented. Fortunately, B.C.'s Ministry of Health was represented in the presentations and made clear that their value is understood.
There is a growing trend, supported by the Mental Health Commission of Canada (MHCC), to include family caregivers in planning and evaluating services. The MHCC has also encouraged mental health services to stop avoiding cooperating with individual family caregivers; this lack of cooperation negatively impacts people living with serious mental illnesses. They haven't, however, addressed key reasons why both individual and systemic cooperation have been missing. Many credentialed mental health clinicians have never received science-based curriculum on severe mental illnesses. Too many are still being trained in the parent blaming theories which contemporary psychiatric approaches to schizophrenia have long since left behind. This unacceptable lack of standards doesn't seem to fall under the purview of existing national health organizations.
The caregivers for people with schizophrenia face special challenges. It's hard to meet the needs of those impacted by this disorder when too many professional education programs and too many public mental illness literacy programs are inadequate.
System-wide problems need system system-wide solutions. Appropriate education about schizophrenia — for clients, caregivers, professionals and for the public at large — is the starting point.