Imagine waking up one morning with your arms bound behind your back. Picture doing the first thing you do every day, using the washroom. In your mind, try to think about how you would manage that with no arms.
How would you pull your pajamas down, and how on earth would you wipe your bottom? Or having to use a long handled hair brush for your hair?
That is how my day starts, it has been like that for 52 years.
I was born without arms. In 1962 a doctor in Perth, Ontario gave my mother a sample pack of two tablets of the drug thalidomide. She took one pill for her morning sickness, but that one tiny pill made her feel even worse.
That one pill stunted the growth of my arms. There are only 95 of us left out of 125, we are dying prematurely due to thalidomide-related injuries. Not all were born without arms, some have no legs OR arms. Or no legs and only three-quarter length arms.
Some of us have hands coming out of undeveloped shoulders. None of us have thumbs.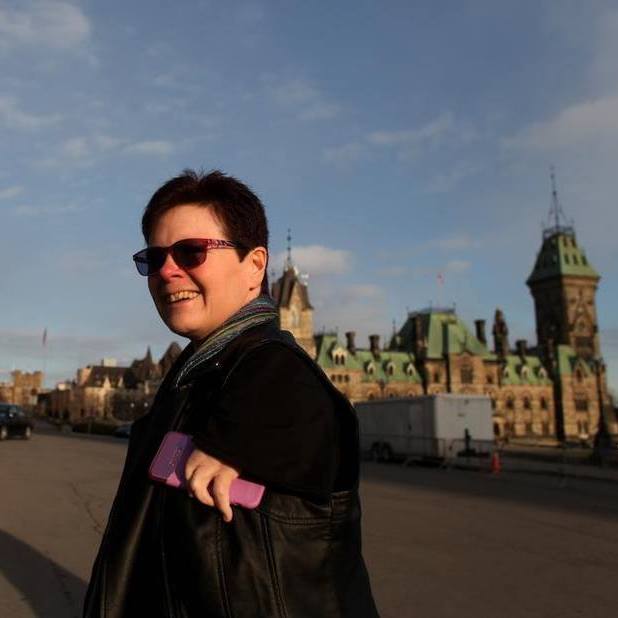 Imagine life without thumbs! Imagine grocery shopping, pushing a cart with your stomach, and trying to pick up a can of soup to put in the cart with your feet.
Or what if you have an itchy nose? Imagine the humiliation of having to ask a stranger to help you pick up your school books that have dropped on the floor?
It is daily life for us.
Regardless of how thalidomide affected us, we all live with severe chronic pain due to overuse of our bodies. Everything we try to do takes us so much longer and with so much more effort than an able bodied person.
The drug company that distributed thalidomide here in Canada, settled an out-of-court case that awarded a fraction of us a very small amount of money, a pittance, really.
My parents were given a gag order that was nothing less than coercion.
And in 1991 our association went to the Canadian government asking for compensation. The government gave us a 'compassionate grant' that was not enough to live on or help us live with the dignity we deserve.
Some of us still live with our parents, parents who are very elderly and won't be around for much longer to look after us.
Some of us rely on our spouses to take care of us, like I do. I have to ask for help using the washroom, getting dressed and personal hygiene.
These are things no adult should be forced to ask of our parents or spouses.
On December 1, 2014, the Canadian parliament stood and voted unanimously 256-0 to support a motion that was tabled by MP Libby Davies to fully support us.
We need to get this compensation now. It cost so much to hire a personal assistant, or outfit a car with special devices to give us the independence we deserve. Most of us need a bathroom modified but those renovations cost thousands of dollars.
That proposal is mired in government committees, and the situation for most of us is in a crisis stage. The waiting is very hard on us. All we are asking is to Right the Wrong. The Canadian government allowed thalidomide into Canada and in 1963 promised to look after us.
Please help us Right the Wrong.
Thank you so much,
Susan Wagner-White
ALSO ON HUFFPOST: