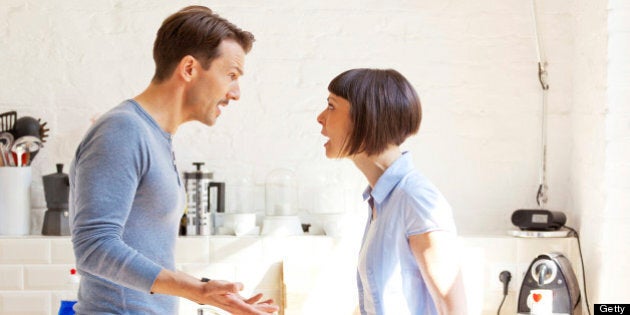 The shift: divorce and other complicated family dynamics mean closer ties between the two worlds of family law and estate law.
As family dynamics shift away from the previous norm of a single traditional marriage and nuclear family, and toward increasing numbers of second and subsequent marriages, blended families, and common law relationships, the need for estate planning becomes a more pressing and complex concern.
An example of this complexity results from the rise in the number of partners and dependents a given individual may be involved with over his lifetime, which can translate into a greater number of potential claimants and beneficiaries of his estate.
Certain overlaps, such as litigation over pension benefits during divorce and the endowment of pension benefits in a will, demonstrate how closely tied the once-separate areas of family law and estate law have become.
As a result, the "marriage" of estate and family law is itself becoming more dynamic, with new tools being used to address the complex issues involved.
The constructive trust is one example of this. Such a trust has been used as an equitable remedy by courts in circumstances where an individual is found to have been unjustly enriched by virtue of being the sole owner or beneficiary of property, and ought to allow another to share in the ownership of the property.
Constructive trusts have been utilized in cases which are intimately related to both estate planning and family law. In the case of Roberts v Martindale (21 ETR (4th) 475 1998 B.C.C.A), an ex-husband was named as the beneficiary of his deceased ex-wife's life insurance policy prior to their divorce.
However, the plaintiff made the case that he, not the ex-husband, was the intended beneficiary of the same policy. The court imposed an equitable remedy in the form of a remedial constructive trust in favour of the plaintiff, which had allowed him to recover money previously paid to the ex-husband. The ex-husband was deemed to have retroactively held the money in a constructive trust for the benefit of the plaintiff. This finding was made even though the ex-husband was legally entitled to receive the life insurance bequest, as his beneficiary designation was never properly revoked.
Overlaps of this nature will likely continue and develop further as family dynamics become more complex. It is, therefore, of paramount importance that estate lawyers faced with clients in need of family law advice remain forward-looking and try to anticipate and incorporate into estate plans the potential impact any particular change in family structure could have.
Similarly, it is important for anyone entering into a lifetime relationship to appreciate the effect that their decisions with regards to marriage, separation, divorce and cohabitation may have on any previous or future estate plans, powers of attorney, wills and bequests. It is crucial that anyone who finds themselves about to enter, exit or alter a serious relationship seek timely family and estate planning advice, and be proactive in doing so.
Thankfully, the merging of these two fields is being embraced by practitioners in both the family law and the estate planning camps, where veteran lawyers in both fields share insights into the overlap of their two worlds. For an example of such discussion, see the recorded live webcast of a recent interdisciplinary Estates and Family Law forum by clicking here.
The continued development of the relationship between estate planning and family law will allow for contemporary family structures to progress, knowing that the legal community is keeping abreast both in court, and the conference room.
*Ian Hull and Suzana Popovic-Montag are partners at Hull & Hull LLP, an innovative law firm that practices exclusively in estate, trust and capacity litigation. To watch more Hull & Hull TV episodes, please visit our Hull & Hull TV page.