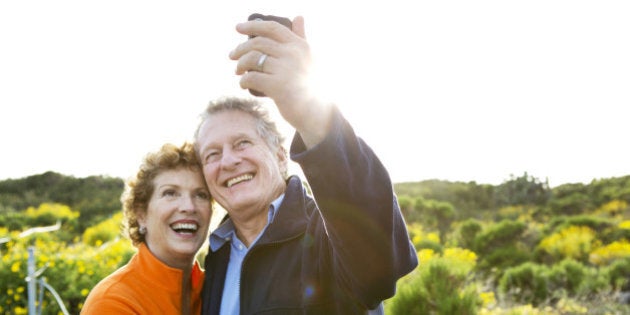 In recent years, an aging population and the rise of non-traditional marriages have become issues that are increasingly relevant to estate planning considerations in Canada. As the landscape of our population and society shifts over time, it is important that estate planning methods and strategies are capable of adaptation to suit changing needs, and that people consider what changes they may need to implement in order to maintain a proper, updated and complete estate plan.
As our population continues to age, the number of individuals who suffer from Alzheimer's disease and other ailments associated with dementia are also increasing, making it more vital than ever before to consider the issue of mental health and how it may factor into the implementation of an estate plan.
The best way to deal with testators whose mental capacity may be questionable by the time of death is to be proactive. Anticipatory estate planning is always advisable and, given the increasing number of people who will suffer from some form of dementia during their lifetime, one should not overlook the possibility of being affected by this type of illness.
It is difficult to predict when symptoms of dementia may appear and the rate at which issues affecting cognitive abilities may progress. Accordingly, one should ensure that an estate plan is put in place sufficiently early in order to avoid any potential issues related to capacity or dementia.
Creating an estate plan early on in life provides the opportunity for the testator to review it from time to time to ensure that it continues to reflect his or her wishes and factors in any significant life changes.
Having an up-to-date estate plan in place allows for a sense of security that one's wishes are set out at a time at which that person was capable, and able to take the time to think through and make decisions regarding one's estate and the plan for its intended distribution.
It is also important to have a Power of Attorney in place from an early stage. Many people feel that they are too young for this type of planning, but in the case of sudden incapacity, if an individual has not previously taken steps to put an incapacity plan including Powers of Attorney in place, it may be left to a judge to decide who will be authorized to make decisions for them. Keep in mind that the person chosen by the judge may not be the person that would have been otherwise selected.
Over the past few decades, there has also been a shift from traditional marriage as the norm to increasing numbers of common law relationships. In Ontario, there remains a significant legal difference between the qualification of married and common law spouses, and the difference has a very notable impact on how that person's spouse may be treated after death.
While married spouses are entitled to elect for the equalization of net family property under the Family Law Act, R.S.O. 1990, c. F.3, this option is not available to common law spouses. Common law spouses also do not have the same rights as married spouses under the intestacy rules set out in the Succession Law Reform Act, R.S.O. 1990, c. S.26 (the "SLRA").
If a common law spouse has not been included in his or her deceased spouse's Last Will and Testament, the survivor can make a claim for dependants' relief under the SLRA, but this can often be a long and difficult process.
Even though society has grown over time to accept common law spouses in the same sense as married spouses, it cannot be ignored that the law continues to make a distinction between the two types of spousal relationships.
Many people believe that common law spouses have the same rights, and that, for instance, they will automatically be entitled to one half of their deceased spouse's property in the event of death. This is a mistake that could lead to very serious consequences to the surviving spouse, if adequate provision has not otherwise been made by the deceased spouse's estate plan.
It is important that individuals in common law relationships consider how they wish to deal with their property upon death, put a plan in place that provides properly for the surviving spouse, and prevents the need for expensive and time-consuming litigation to advance a claim for support after death.
Another evolving aspect of marriages is the increasing number of blended families resulting from divorces and second or third marriages. This trend results in further difficulty in creating an estate plan that addresses all competing interests in the assets of the estate.
This situation in particular underscores the importance of obtaining advice from a trusted professional. There are often complicated arrangements that must be taken into account when creating an estate plan in such circumstances, including, for example, prior separation agreements.
In blended families, the need for creating a balance between providing for children from a first marriage and providing for a spouse from a second marriage arises frequently. This will often require creative strategies, such as gifting to children during the testator's lifetime in order to prevent disputes over the assets that remain after death.
The delicate balancing act required to provide for children and spouses is, unfortunately, often subject to challenges following the testator's death. When the dynamics of a blended family exist, it is crucial to talk to family members, particularly children from a first marriage, and explain how decisions have been made in light of competing interests.
If one takes the time to discuss these considerations and allow children to gain an understanding of the testator's wishes, it can help them accept and respect the estate plan that is ultimately put in place.
Ian Hull and Suzana Popovic-Montag are partners at Hull & Hull LLP, an innovative law firm that practices exclusively in estate, trust and capacity litigation. To watch more Hull & Hull TV episodes, please visit our Hull & Hull TV page.
Follow HuffPost Canada Blogs on Facebook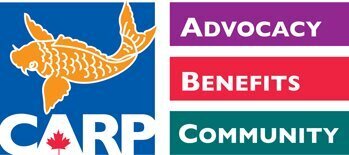 Planning Makes Perfect: The Simple Joy Of Crafting Your Retirement