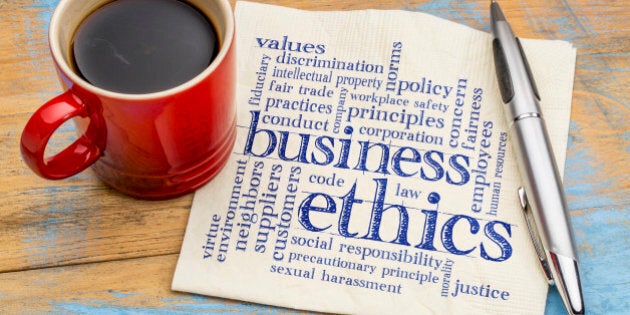 "Fiduciary" is a slippery concept, often misused, that can confuse laypeople and lawyers alike. Fiduciary can refer to a person acting in a position of trust or a particular kind of obligation. Both fiduciary relationships and fiduciary obligations are based in trust. When someone acts as a fiduciary, he or she has an obligation to act in utmost good faith for the benefit of the person or people with whose interests he or she is entrusted. These concepts are further complicated by the fact that not all obligations of a fiduciary are fiduciary obligations and not all people who owe fiduciary obligations to others are properly described as fiduciaries.
Fiduciaries cannot use their position to gain a personal advantage, profit, or opportunity. Because trust is integral to fiduciary relationships, a fiduciary must not put themselves in a position in which his or her own interests might conflict with the interests of the person to whom they owe fiduciary obligations. Where a fiduciary breaches a fiduciary obligation, there may be significant consequences.
The law recognizes some special relationships in which one individual, the fiduciary, is required to put the interests of another party or parties above his or her own. Examples of fiduciary relationships include parents and children, lawyers and clients, and trustees and beneficiaries. Within these relationships, there is a strong presumption that a fiduciary obligation exists. Not all duties or obligations within even these well-recognized categories of fiduciary relationship will be fiduciary in nature. In Norberg v Wynrib, [1992] 2 SCR 226, the Supreme Court of Canada explained that although the relationship between doctor and patient is fiduciary in nature, some duties owed to the patient are not fiduciary, but are instead based in contract or tort.
Fiduciary obligations may also be found outside of fiduciary relationships. In Lac Minerals Ltd. v International Corona Resources Ltd, [1989] 2 SCR 574, the Court held that fiduciary obligations can be found in the specific facts and circumstances of a particular relationship, even if the relationship does not fall into a class of recognized fiduciary relationships. If a fiduciary obligation is found to exist, a breach can give rise to severe equitable remedies, notwithstanding the fact there was no ongoing or typical fiduciary relationship.
In the estate administration context, there is an established fiduciary relationship between the estate trustee and the beneficiaries of an estate. An estate trustee who misappropriates funds will be required to pay back, or disgorge, the money, including any interest or profit the trustee made from the use of the funds inconsistent with the trustee's fiduciary obligations. Similarly, if an estate trustee pursues or defends an action inappropriately (in any way that is not in the best interests of the estate and its beneficiaries), a court may order the trustee to pay costs personally rather than out of the estate.
Estate administration is also a good example of a situation where a fiduciary relationship includes non-fiduciary duties. Frequently estate trustees are lawyers and may do tasks as a lawyer for the estate. For example, clerical duties or real estate transactions might be completed by the lawyer, but not as an estate trustee. If the estate trustee does not complete these tasks properly, he or she may be liable for negligence with respect to work as a lawyer, but not be found to have breached a fiduciary duty as estate trustee.
It is important that fiduciaries understand their obligations before taking on a fiduciary role with corresponding obligations. Estate trustees are often not legal professionals and may not understand the scope of the duties and exposure to personal liability that come with the role. Newly appointed fiduciaries may wish to consult a lawyer with a background in equity or trust law, who can ensure that they fully understand and act in accordance with their fiduciary obligations.
Ian Hull and Suzana Popovic-Montag are partners at Hull & Hull LLP, an innovative law firm that practices exclusively in estate, trust and capacity litigation. To watch more Hull & Hull TV episodes, please visit our Hull & Hull TV page.
Follow HuffPost Canada Blogs on Facebook