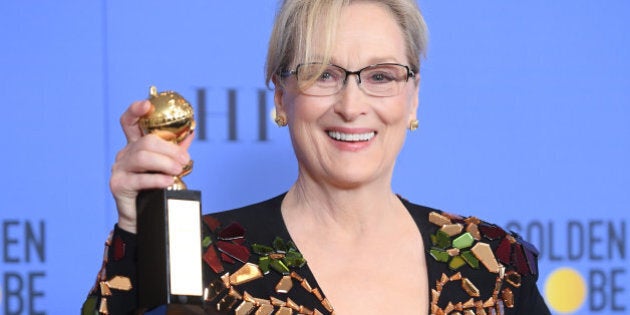 At 10:25pm EST on Sunday night, I got a text from a friend that said "Just watched Meryl Streep give the most powerful speech at the Golden Globes. I'm still crying. If you missed it, you MUST YouTube it."
The next morning I got another text from the same friend, saying: "You MUST check out Meryl's speech. It's everywhere...heard it again and wept again."
Having missed watching the Golden Globes (for which I have absolutely NO good reason, by the way) and being an obedient friend, I dutifully watched the video.
And then....Whoa. (That's code for "if you haven't seen the speech yet, then it's time that you see what all the fuss is about").
Politics aside, this speech was emotional. It was impassioned. It was, as my friend said, powerful.
So I wondered...why? Why is this speech so powerful? Is it WHAT she said? Is it HOW she said it? Is it because it's Meryl Streep, and everything that she does is gold?
Yes, yes, and probably. But if we go a little deeper and break down the components of this speech, we can see that it's the STRUCTURE of this speech that allows it to flow so well, that connects with the audience, and that leaves its audience with a clear call-to-action, and a sense of hope over the mostly bleak picture that she paints.
It's not only because it was Meryl Streep giving the speech that made it powerful. It was WHAT she said, and HOW she said it.
I am so ridiculously excited to watch such a high-profile speech -- and a high-profile speaker -- take this structure and make waves around the world.
Here are six ways that the rock-solid structure of Meryl Streep's 2017 Golden Globes speech made the speech so captivating:
She starts with a focus on her audience, calling out specific actors and their birthplaces so that she could make a point about the 'foreign' of much of the talent in the room.
As she tells the story of the 'performance' that shocked and saddened her, she reveals that the story wasn't make believe, as the audience may have initially believed, but it was, in fact, quite real.
. "Disrespect invites disrespect, violence incites violence." Bullying by those in the highest office in the land should not be tolerated.
4. She uses powerful words.
She uses very impactful words to share her emotional reaction to the above story. "It sank its hooks in my heart;" "show their teeth;" "it wasn't in a movie - it was real life;" "broke my heart;" "instinct to humiliate."
She implores her audience, and the foreign press to stay vigilant in supporting journalists to report accurately.
Although she paints a rather bleak picture of the current situation, she finishes the speech in an inspiring way, quoting Carrie Fisher (as Princess Leia) to "take your broken heart, and make it into art."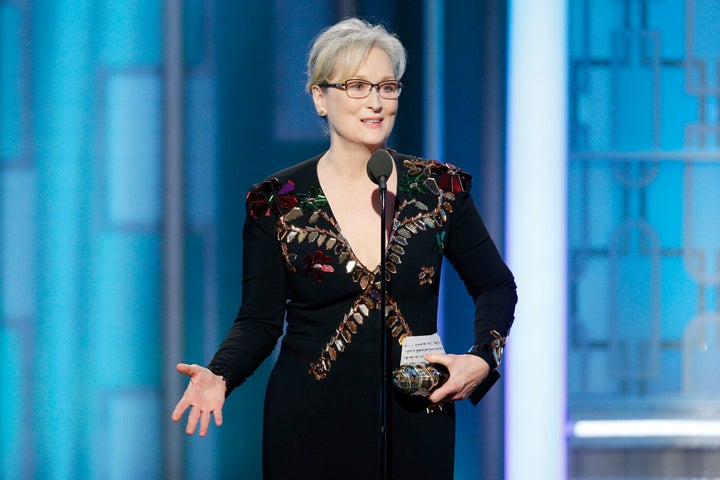 Referencing the 'broken heart' that she did earlier in the speech and combining it with the art that her entire audience is dedicated to, seemed a very appropriate way to end a speech on a difficult subject on more of a high note.
Political ramifications aside, this speech hit a nerve and really moved a lot of people. As with any speech, looking at it more closely to see WHY it resonated so deeply lets us understand that it's not only because it was Meryl Streep giving the speech that made it powerful. It was WHAT she said, and HOW she said it.
The focused, clear, and well-thought-out speech structure, and positioning the speech in way that is meaningful to the audience -- both at the Golden Globes, and in living room of those watching worldwide -- is what makes it truly stand out.
Follow HuffPost Canada Blogs on Facebook