Since I was a little, I knew what I wanted to be: a journalist. My career aspirations helped define my personality and helped shape my world view. It influenced where I went to school, what I majored in, and who I hung out with -- until suddenly, one day, those aspirations changed.
I grew up surrounded by piles of newsprint; The Wall Street Journal, the Globe and Mail and the Toronto Star stacked on the breakfast table in the mornings. In the evenings, the television was loyal to the CBC News. I was editor-in-chief of my high school newspaper and majored in journalism at university where my classmates named me "most likely to be Beijing bureau chief" of a leading media outlet. I believed it.
My dad always told me people change careers at least three times in their lives. I think he said it because he wanted me to be open to possibility. Dad's own life experiences taught him to expect and embrace sudden changes, and while he always pushed me to find a steady job with steady pay, he's also a hard-nosed entrepreneur who thrives in the rat race. In his heart, I think he has always wanted me to experience this high.
A typical teenage daughter, I often disagreed with him. "No, not me," I shook my head. I already knew what my calling was: I was going to be a journalist, and I'd always be a journalist. There was no doubt in my mind.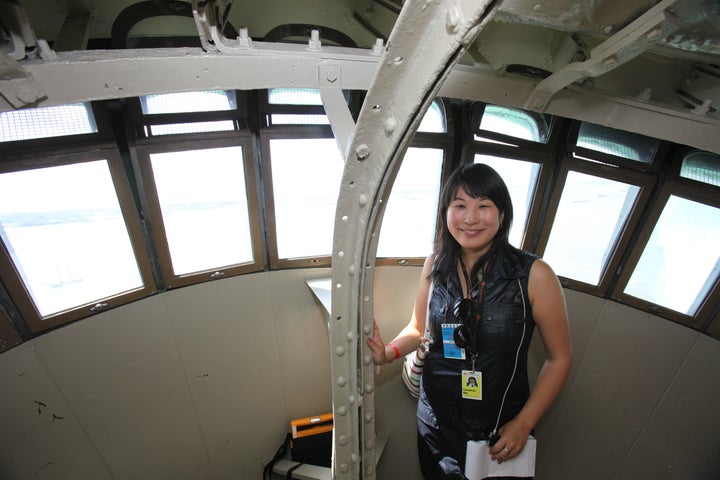 Journalist Suzanne Ma reporting for the Associated Press from the Statue of Liberty's crown in New York in 2009.
I was a promising ace reporter and eventually made my way to New York City, where I graduated top of my class with a master's degree from Columbia University's Graduate School of Journalism. I was a reporter for the Associated Press and for DNAinfo, a hyperlocal news website. I embedded myself in Manhattan's Chinatown, a fiesty neighbourhood at the southern tip of that busy, narrow island they call Manhattan.
Every day, I shoved my recorder into politicians's faces, jostled for space at scrums, covered every protest and rally, and sat in on late-night community board meetings. I was living the dream in New York City, but it was at this particular time when I suddenly felt unfulfilled.
I felt lost and confused, and then I did something "crazy."
I left my job, my chance at the green card, my dream of being a New York City reporter, and moved to the Chinese countryside... to work on a book. I wrote without a contract, without any connections in the publishing industry, without any guarantee that anyone but my parents would read and appreciate what I was writing.
Why? Well, I wanted to do something that would help me stand apart from my peers. I wanted to chase a story that I could call my own; research and write deeply on a topic, and truly become an expert on it. I always did great at cocktail parties because I knew a little about a lot. I wanted to know a lot about one thing.
I embedded myself in the Chinese countryside for a year, getting to know hopeful migrants who were preparing to leave. Then, I followed those migrants as they journeyed to Italy to start new lives. A Pulitzer fellowship, Kickstarter funds, modest earnings from freelance writing, and generous support from family and friends helped fund this three-year adventure. I drafted a book proposal and queried agents in New York until I found one brave enough to take on my cause. Then, we began the hunt for a publisher.
I'm happy to report that the book is coming out next year, and as I wrapped up the final chapters earlier this spring, I expected to find myself in a newsroom again, back in another journalism job. I had, after all, been on the road for years.
I was married now, and thought it might be time for some stability. But even the most established newsrooms weren't immune to layoffs and budget cuts, and they struggled to adapt to this dynamic, digital world we live in. Amidst all this, I realized that something in me had changed -- I felt suffocated by large organizations, and I craved the freedom, innovation, and "just do it" work ethic I had become so accustomed to out there on my own.
I yearned to create. I realized I sounded just like an entrepreneur.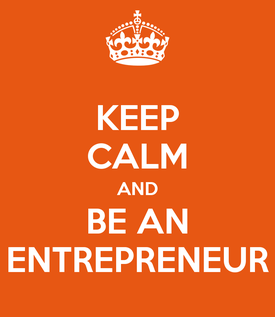 Apparently, such ambitions ran in the family. My husband was in the midst of starting up his own company, after disenchanting and rather stifling experiences working as a banker and consultant.
Starting your own business at the age of 20-something isn't easy. But I now understand why he was doing it. Like me, he wanted to build something from the ground up and own it. He was on a mission to make a big difference.
I did it with the book, and now I wanted to do it again.
A week after handing in my manuscript, I became co-founder of his company, a startup that optimizes routes for delivery fleets. Contributing to a greater good is extremely motivating: the company's mission is to cut waste and reduce greenhouse gases.
My husband is the engineer, and I head up sales and marketing. My skills come in handy when it comes to writing copy and communicating with clients, but I'm also learning new things every day, and it's been incredibly rewarding.
Some people cautioned me to wait until I was a famous journalist, established and grounded, before writing the book. That's sound advice. The book publishing world is tough, and you don't want to risk everything for a dream that might never be realized. Likewise, so is starting up your own business. But like any fated relationship, if the timing is right, and if you have the skills, the determination and the resources to propel yourself forward, you can take that leap.
So, Dad was right. Open yourself to possibility, and don't fear change. Know that with every layoff and with every corporate restructuring, comes an opportunity to step out of your safe zone and reinvent yourself. Set novel challenges, create your own possibilities, and never stop learning. Nothing in the world that is worth having or worth doing comes easy -- but chin up, you're more resourceful than you think.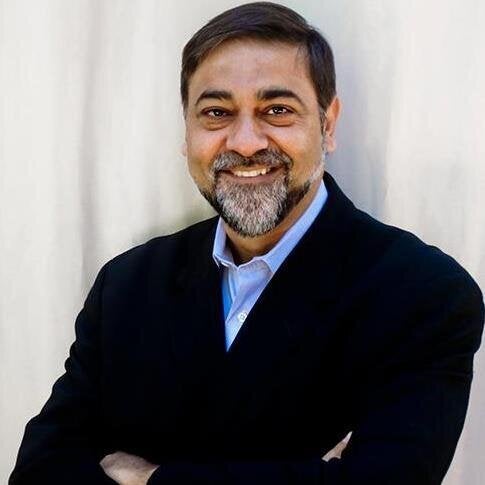 How Entrepreneurs Come Up With Great Ideas