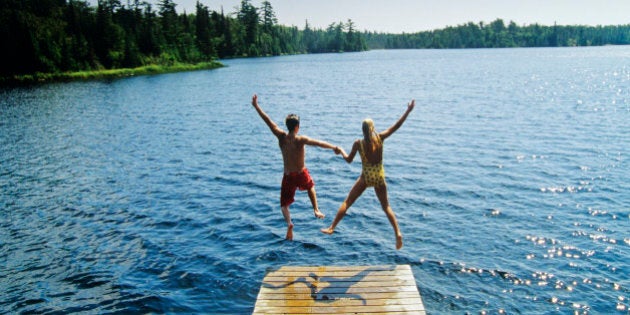 Summer is a time for play, and kids know it. The pressure is off, and it's time to relax! Homework and tests are replaced with bike-riding and swimming. If you're lucky, you even get to go to camp. What the kids don't realize is, there's as much to learn at camp as at school, and those lessons can't be taught with books. What they're learning is how to deal with life.
When I was 12 years old, I went to sleep-away camp, and immediately tried out for the girls' softball team. I loved softball more than anything! I played shortstop, and I was a star. During the off-season, Dad and I were always tossing a ball around, and you'd seldom find me without my glove.
At camp, though, I was not the star. Leslie Truman was the star, and she got to play shortstop. They put me at third base. What an insult! I hated Leslie. Because of her, I'd been demoted to this foreign, awkward place with a white square bag to babysit. Everything looked lop-sided from third base. I hated it.
Then we started to play, and I saw that Leslie was good. Really good. Better than me, I had to admit. When we played bigger kids, and the ball flew at Leslie at what seemed like one hundred and 50 miles an hour, I was very grateful to be at third base. I was even grateful for Leslie. I learned a lot that summer about humility, acceptance, teamwork and friendship.
Now that I'm a parent, I'm watching my kids learn through their own camp experiences -- without their knowing it's happening.
Both of my kids are in a theater day-camp. Andrew agreed to go because he had nothing better to do; Caitlin lives and breathes theatre. It's a new passion for her, and this was her first year of year-round acting and voice classes. So how did they fare with auditions? Andrew got a huge role in his play, a part with over one hundred lines and a singing solo. Caitlin got a bit part in hers: nine lines, and no singing solo. No singing at all, actually.
I wanted to congratulate Andrew, who's had a really rough year and who really needed a pick-me-up like this. At the same time, I felt terrible for Caitlin, who had worked so hard for a good part but got passed over. Caitlin was very quiet and didn't complain (much), but I'm sure I saw her holding back tears. Once again, Tori had gotten the part that Caitlin wanted.
Tori has been singing competitively for years. The girls were both in a holiday play last December, and of course Tori got the part that Caitlin wanted. Tori is for Caitlin what Leslie was for me: someone with a lot more experience behind her, and a lot of natural talent. A reminder to keep working hard, but that even if you work hard, someone else might still be better than you. If you love what you're doing, you can't let Tori/Leslie get you down.
I waited to see how Caitlin would react, and she made me proud. She worked hard on her tiny role, and was rewarded with a monologue they had added for her character, because she had proven herself. "It's still a small part," she told me, "but it's not as bad as it first seemed."
"If you learn your monologue tonight, maybe they'll give you more lines," I suggested.
Caitlin shrugged. "It's OK. There's only so much they can do. Maybe I'll get a better role next session."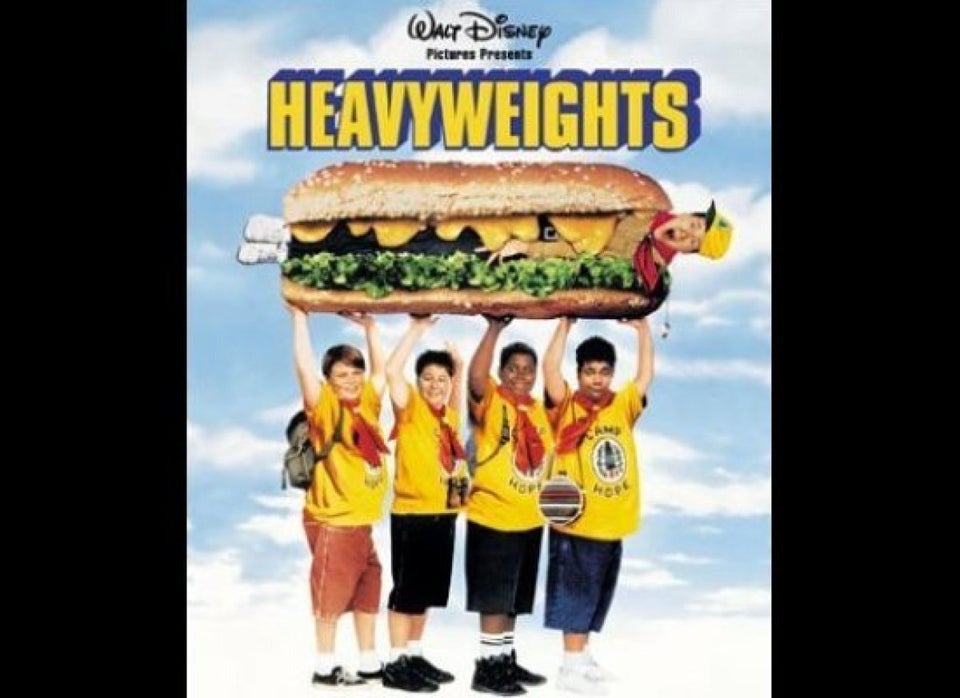 Best Summer Camp Movies Ever