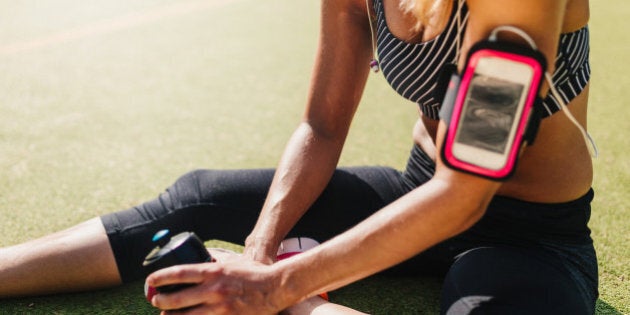 Getting in shape is tough. Finding the best way to do it even tougher.
If one were to believe the ads found on TV there are a million ways to get in shape: whether it be gross tasting health drinks, expensive personal trainers or unusual sounding miracle drugs. Although a quick fix might seem like the easiest way to drop lbs and get in shape, they have dramatic consequences.
Lucky for you I've done all the hard work for you and you won't have to try out the following crazy weight loss techniques to lose weight. Just watch the video above to find the best wearables on the market that are bound to get you in shape.
Dangerous and Crazy Diet Fads
People will go to extreme lengths to lose weight, which includes ingesting sanitized tapeworm eggs. The parasites are often found in undercooked meat and when eaten absorb the calories an individual eats, which can result in extreme weight loss. Besides consuming calories, the tapeworm can also leech crucial vitamins and also veer away from the stomach to end up in other parts of your body (including the brain).
The tapeworm diet has been discussed widely on popular shows ranging from Dr. Oz to the Today Show. Although tapeworms are an illegal (and incredibly dangerous) substitution for regular exercise the urban myth that it can help individuals safely lose weight persists.
Tongue Patch Diet (also known as the miracle patch)
One easy way to lose weight is to limit calorie intake, right? Enter Beverly Hills surgeon Nikolas Chugay who created a patch sewn to the top of a patient's tongue (yep, you read that right sewn to the top of the tongue). The technique has been criticized for being barbaric and hasn't been approved by the FDA or Health Canada. The process helps patients lose weight by making solid foods too painful to eat, which forces individuals to instead survive on a liquid diet.
The patch is removed after one month to prevent complications although the unusual approach has its fair number of detractors who have likened it to torture and self-induced starvation.
The diet arguably first entered public domain in 2013 after model Bria Murphy discussed seeing models consume cotton balls dipped in orange juice on Good Morning America.
The idea behind the dangerous diet trend is to trick your body into feeling full without ingesting any real calories. Besides creating serious gastrointestinal problems it can also lead to choking and nutrition deficiency.
Although the above mentioned weight loss methods are extreme and dangerous, readers should consult a doctor before embarking on any diet (normal or otherwise). For readers who are keen to follow, ahem, more traditional methods like running, there are a variety of wearables, featured in the above video, which are designed to help you get fit.