Getty Images
You'll find a fantastic mix of spectacular beauty and gritty urban appeal in Glasgow, Scotland. Sometimes overshadowed by the grandeur of Edinburgh -- from which Glasgow is just a short jaunt -- this quirky destination is teeming with cultural appeal, rich history and it's gentle on the wallet.
Meanwhile, the New York Times ranked this laid-back city as the 12th best place to visit in 2012. For adventurers who want to think outside the well-traveled box, here are seven reasons why I love exploring Glasgow and you will too.
Welcoming: The heart of Glasgow starts with its people -- known as Glaswegians -- whose welcoming attitude and friendliness is a way of daily life. Warm and down-to-earth, locals make visitors feel right at home. This enviable quality will serve Glasgow well when it takes the world stage as host of the Commonwealth Games, an 11-day competition featuring 17 sports, kicking off July 23, 2014.
Glaswegians are always willing to offer helpful suggestions about what to see and do, so don't be shy about asking servers, taxi drivers and shop owners (and just about anyone else you meet) for their tips.
Fashion: Inarguably stylish, Glasgow's shopping is world class. This is just one of the reasons it made Lonely Planet's Top Ten Cities list, which described it as the "capital of cool" in the Best in Travel 2009 guidebook. And cool it is. A dream for fashion lovers is Style Mile. Expect a slew of stores and shopping malls -- among them Buchanan Galleries and St. Enoch Centre -- within a one square mile area.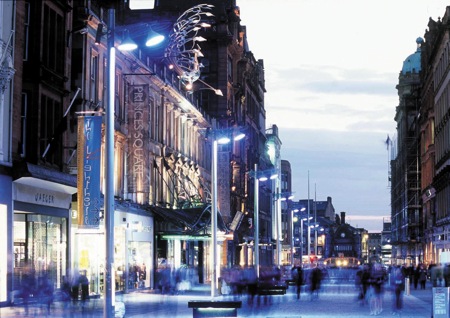 Head to trendy Princess Square Shopping Centre on foot-friendly Buchanan Street where you will find designer boutiques, jewelry and specialty shops set in a beautifully restored building dating back to 1841. The area also offers plenty of restaurants and cafes so you can reboot before setting out again.
Music: Take in a live show or catch a few for free out on the bustling downtown streets where bands of busking bagpipe performers are frequently stationed. A modern edginess is infused throughout and melds perfectly with traditional Scottish roots. Many of the musicians can be seen sporting deconstructed kilts, wild hair and, in some cases, lots of ink.
Music is in the Glasgow spirit, rounding out the refreshingly artsy ambiance found here. Once you've visited, you'll understand why it was declared a UNESCO City of Music.
Culture: The majority of Glasgow's galleries and museums are absolutely free. Be sure to wander the spectacular Kelvingrove Art Gallery and Museum. Spacious and airy, make a point of looking up at the high ornate ceilings, as there are always objects of interest suspended overhead, such as an impressive Spitfire LA198.
The visual offerings here are eclectic, to say the least, with carefully curated sections highlighting everything from Scottish, French and Dutch Art to wildlife and Glasgow Style.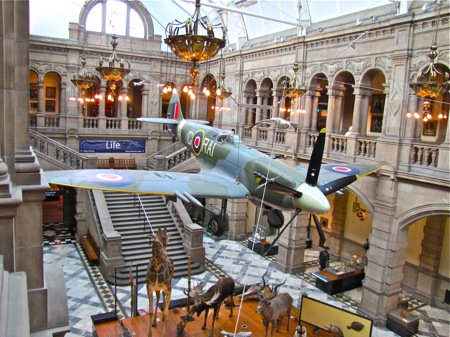 Stop by the Gallery of Modern Art (GoMA) and The Burrell Collection, which spans the works of major artists, among them Rodin, Degas and Cézanne, as well as medieval art and Chinese and Islamic works.
For a close look at the work of Glasgow's most renowned architect and designer, Charles Rennie Mackintosh, pay a visit to the Scotland Street School Museum, considered to be his greatest architectural achievement. The designer's plans for the building -- in which every finely detailed room tells a story and symbolism abounds -- are also on display. The school regularly hosts exhibits well worth checking out.
The Riverside Museum is one of Glasgow's most popular attractions. The iconic structure located along the River Clyde and designed by Zaha Hadid, houses 3,000 artifacts from the city's industrial shipbuilding past, along with bikes, cars and steam locomotives. For more information about Glasgow's galleries and museums, visit: glasgowmuseums.com.
Easy exploration: Glasgow is perfect for pedestrians. In the west end, wander through the lovely Botanic Gardens near Glasgow University. The university dates back to the mid-1400s and houses the Hunterian Museum and Art Gallery, featuring more than a million items, including meteorites and mummies. Head over to nearby Byers Road where you'll find cool cafes and eateries. Should your feet get tired, sit back, relax and take in the scene on the convenient Hop On-Hop Off sightseeing bus, which makes 24 stops throughout the city.
Good food: For an incredible gourmet escape make a reservation for The Ubiquitous Chip. It is legendary in Glasgow and its popularity is understandable. The food, inspired by regional culinary dishes, is superb, as is the service and the whimsical atmosphere.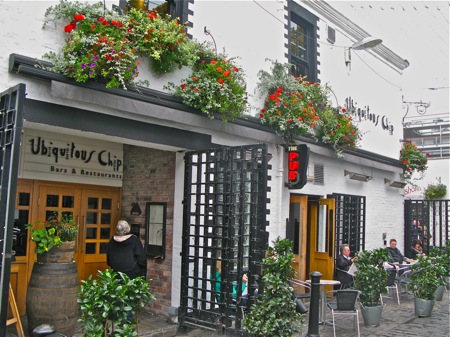 Take note, if you're on a budget, two-for-one meals are easy to find, as are inexpensive daily specials.
Stop for a great casual lunch at the Doocot (meaning 'pigeon loft') on the fifth floor of The Lighthouse, Scotland's Centre for Architecture and Design, once home to the Glasgow Herald, designed by Mackintosh. Walk the spiral staircase and replenish at the cafe with light, satisfying soups, sandwiches and hot dishes.
Meanwhile, for cheap and delicious fare, pop by one of the many farmers' Markets peppered throughout the downtown core and load up on fresh breads, cheeses, olives, fruits, veggies and even prepared hot takeaway meals.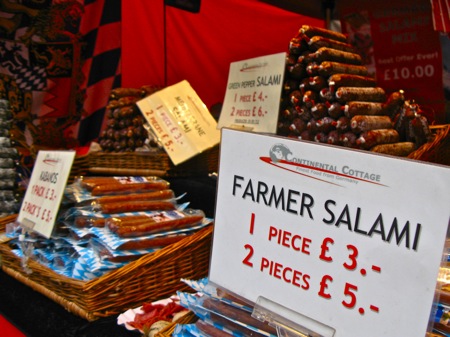 Scotch tastings: No trip to Scotland would be complete without a Scotch distillery tour and tasting. A few in the area include Auchentoshan, Glengoyne Distillery and Bowmore. If a tour is not in the cards, visit the popular whiskey pub The Pot Still where you'll experience an inspired selection of fine Scotch.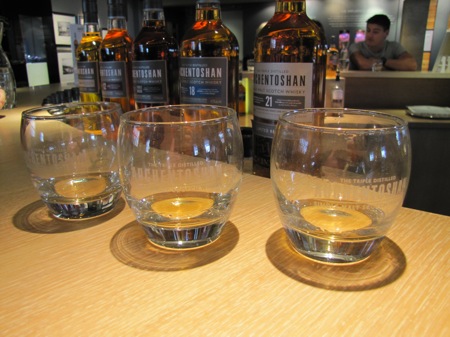 Whether you're looking to expand your UK travels or are interested in experiencing something fun and truly unique on a tight budget, Glasgow has earned its place high up on the must-see list. To help plan your getaway, visit seeglasgow.com and Canadianaffair.com.