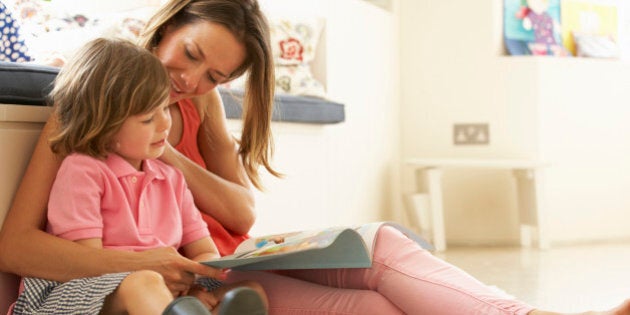 My bookworm heart always hoped my daughter would take after me. That she would turn naturally toward the written word, and find herself another world. Sometimes I catch a glimpse of her, tucked up on the fuzzy carpet in her room, flicking through brightly coloured pages, and I feel the wonder in the air. I hear her quietly repeat snatches of phrases we have read out loud together. I watch her transport herself onto the page to discover a story full of fun, and it fills my bibliophile heart with happiness. The love-of-reading gene has been passed down. My DNA has done its duty.
Reading has been an ingrained part of our family life since even before she was born. My husband read Dr. Seuss to her while she was in utero, and we've continued to incorporate books into her life as she's grown. Reading in the "big bed" is an essential component of my toddler's bedtime routine. It calms her down and give us all some much-needed quiet time at the end of the day. As a parent, it's amazing to see the progress your child can make, from listening passively to a story, to being able to memorize it and tell it back to you in her own sweet way.
So when I woke on Wednesday to the sad news that Anna Dewdney, beloved author and illustrator of the famous Llama Llama children's books, had passed away, it felt like our family had lost a friend. My two-year-old daughter and I just discovered the Baby Llama character earlier this year, and the funny-yet-poignant stories have been extremely helpful when trying to explain her big emotions.
When she started daycare a couple months ago and experienced a rocky transition to her new routine, Llama Llama Misses Mama was instrumental in validating her feelings and getting us all through her separation anxiety. It taught her that it was OK to feel shy in new surroundings, that the inclination to hide or cry was normal. A lot of kids' books just focus on the positive aspects of starting school and gloss over the natural anxiety children feel, but Dewdney's book was different: it addressed my daughter's deepest fear and still managed to reassure her that eventually, everything would be OK:
"Don't be sad, new little llama! It's OK to miss your mama. But don't forget -- when day is through, she will come right back to you."
As a parent, sometimes it's difficult to simplify complex ideas and feelings when you're talking with your child. You can often feel like you're speaking a totally different language. Dewdney's books have helped our family talk through all sorts of typical toddler-centric situations, like freak-outs while shopping in public (Llama Llama Mad at Mama) and the struggle to finally go to bed and say good night to your parents (Llama Llama Red Pajama).
Dewdney's last request, that in lieu of a funeral service she wanted people to read to a child instead, just shows how passionate she was about children's literacy. It also reminds me how important it is to spend quality time with my daughter in a present and focused way. When I'm reading a book to her, I'm not distracted by my phone or what I'd rather be watching on TV. I'm in the moment, and in the story, with her.
Stories are like mirrors, after all: they show us ourselves and reflect our joys and struggles. My little girl may be only two years old, but I've learned that it's never too early to start teaching her about empathy and all the other emotions we'll experience as our lives unfold.
Anna Dewdney knew this truth more than most. I'm grateful she put it into words and pictures that people of all ages could understand. She may be gone, but her beloved Llama will live on. What a beautiful legacy to leave us all.
Follow Tara's story as she writes about finding the poetic moments in the chaos of everyday parenting.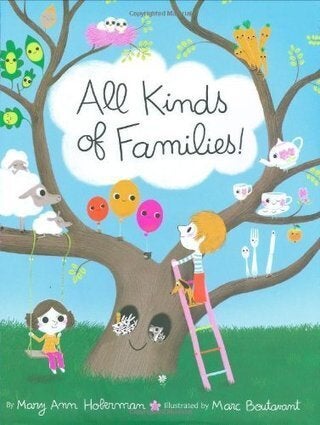 13 Children's Books That Celebrate Diversity