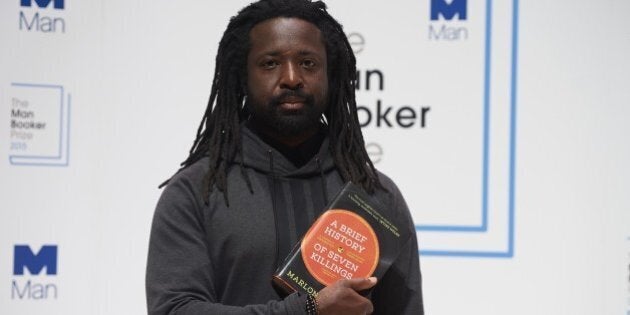 After being chastised by my own country of birth for coming out as a lesbian in April of this year and speaking out against the discrimination and harassment I had endured, I began to think that our Caribbean LGBTQ community would simply have to crawl back into our holes of pain and isolation and with muzzles over our mouths. That was until Marlon James!
The truth is, until I heard that an openly gay man from one of the most homophobic countries in the region I grew up in had won the Man Booker Prize, I did not remember who Marlon James was. You see... I had heard of him years ago when I met his brother while I was still living in Antigua.
Marlon James has started a real conversation about homophobia in Jamaica which is the reality for many across the Caribbean. Millions of people are now watching and listening and you know what? He is telling the truth.
The story documenting Marlon's time in Jamaica as a closeted gay man resonates so much with me right down to his time at UWI which I too graduated from in 2011. I cried as I read about his life back home. I was a successful Journalist/News Anchor and a former Miss Antigua and Barbuda, who had presented this happy image to the public for so many years, but was screaming for freedom from the prison inside me.
It took me 20 years to finally find my voice and most importantly my happiness. That, however, came with a price which still wakes me up in the middle of the night all sweaty, out of breath and wild-eyed.
Like Marlon, I had to inevitably say goodbye to my land of birth, farewell to my family and settle into a new country where I would be safe to live my life as a lesbian woman. I chose Canada... and while I love and appreciate the freedom I have been afforded in this beautiful and kind new home, I worry about those still living in fear and sadness.
Change is on the way I keep telling myself! Look at the headlines and listen to the interviews. Marlon's life as a gay man from the Caribbean is bringing attention to the challenges being faced by members of the LGBTQ community and as he rightfully stated in one news article
"nobody is ever really immune... It isn't over".
I believe that change comes about with awareness. Knowledge and understanding cause many of us to adjust our attitudes towards things we weren't opened to before. Right?
I believe Marlon's story will be a game changer. I believe the Caribbean LGBTQ community will find its voice and celebrate with our brother while bringing light to the injustices they face; the injustices I faced. I believe that someone in the right position will speak out on their behalf and soon after the Caribbean will see proper policies in place that truly recognize and protect the rights of LGBTQ people.
Maybe I am too ambitious or I am just a hopeful woman, but I have to believe that change will come. I have to believe that today will be the end of the battle for my gay family in the Caribbean. I simply have to believe it!
We deserve respect! We deserve police protection! We deserve to work in a place free from discrimination! We deserve to live without persecution! We deserve to love whoever we choose! We deserve to be treated like any other human being!
Is that too much to ask for?
My greatest hope is that Marlon James realizes very soon his purpose on earth could be this moment... to become the change our Caribbean LGBTQ community so desperately needs and subsequently embark on a campaign within and outside of the region that celebrates our rainbow family and educates our people.
The Caribbean is indeed a beautiful place, but where many prisoners with rainbow flags in their hearts are being held against their will. They need you Marlon! We all need you! The pain is real but so is Hope! At least, that's what I believe.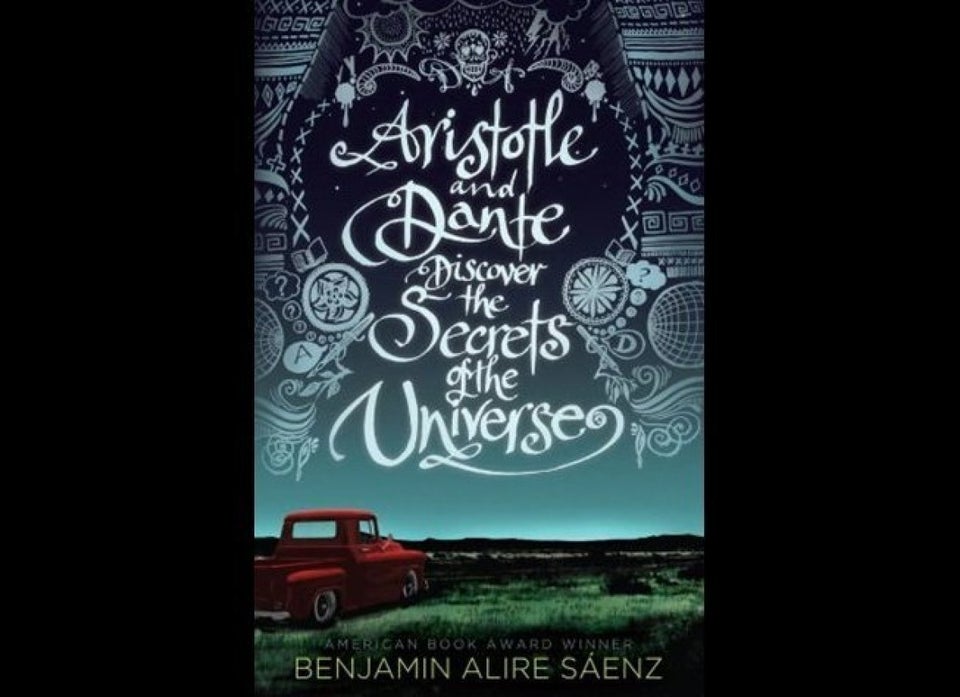 10 LGBTQ Young Adult Novels To Make It Better