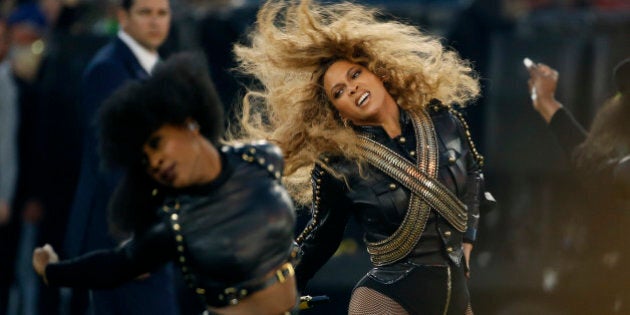 Thanks to the popularization of rap music -- that has every man, woman and child whipping and nene-ing, dabbing and panda-ing, wanting to be a trap queen or be with a trap queen -- the black culture is being embraced like never before.
And with global music icons such as Beyoncé, Rihanna (my wife in my dreams) and Nicki Minaj, all the ladies now want to "slay," "work" and purchase a big booty from the nearest plastic surgeon to match their "anaconda."
On any given weekend, one will find a multitude of non-blacks rocking to these songs and even posting videos showing off their dance moves and rapping/singing skills. Hey Selena! I was at the nightclub recently when Beyoncé's Formation song started playing and everyone and I mean everyone (black, pink, sparkly...) sang those lyrics like the alphabet song.
I have seen this time and time again with many other songs from black artists that lead to groups of people coming together and having absolute fun despite our cultural, social and economic differences. Each time I would walk away feeling extremely proud. I mean Beyoncé had at least half (or more) of the world singing
"OK ladies now let's get in formation."
Well... that was until the "conversations" started, which unveiled, for the gazillionth time, the realities of black people all across the earth.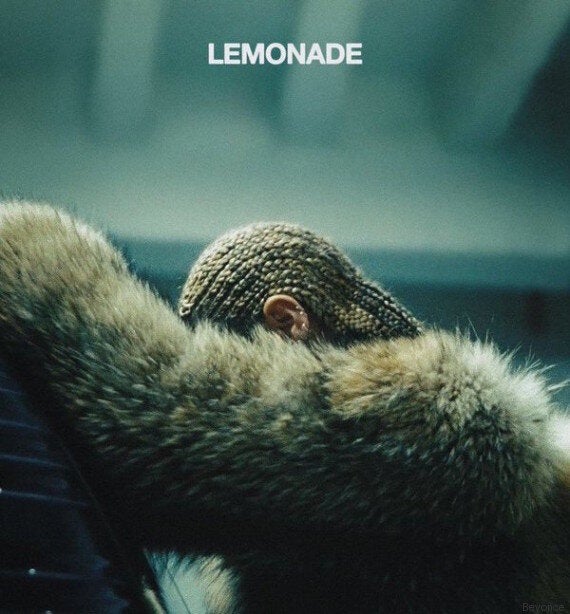 I recently had a conversation with one of my caucasian friends, who not too long ago was singing Beyonce's song with me and the rest and of the world. I made the mistake and began talking about what Bey's latest album Lemonade truly represents within the black community and let's just say, the proud member of the #Beyhive went silent. It was funny and sad at the same time.
That night I had a conversation with myself and that is how this piece came to life.
Why do these same "fans/friends" disappear when the discussion turns to the deeper messages within such songs? Why do they become so uncomfortable when blacks bring attention to social issues being faced by our own? Why do people who have always praised Beyoncé turn around and bash her for owning her blackness. Why is it now a bad song; an inappropriate message; a threat to society? Why do these same "fans of Beyoncé's music" conveniently become silent?
Beyoncé, who is without a doubt one of the greatest singers of all time with a following that makes President Obama's fan club look like the hair on Donald Trump's head, has been praised over the years for her raw musical talents and songs which have been turned into international anthems. But the moment she starts speaking the truth about the experiences of black people in America and all across the world, she is "using the race card," sending "anti-police" messages and is too "raunchy."
Then there are people like my caucasian friend who take pride in having black friends who they can hang out with and listen to all the music from black rappers and singers. Heck, some even go as far as singing the word "niggas" as I recently witnessed at Rihanna's Anti World Tour concert in Toronto.
So again I ask, where are our friends and fans of black music and black people when the partying stops and the subject turns to the reality of being black? When I attend concerts for some of these artists, non-blacks are the ones front and centre, filling more than half of the seats. Switch to a Black Lives Matter march... these folks are nowhere to be found or we're told that, as black people, we complain too much.
Beyoncé has clearly started another series of important conversations and equally visible are our friends who are all too quiet.
In 2016, every non-black person wants a black friend. Why? "Because you guys are super cool!" Well that's what I learnt some time ago during a discussion with some of my white friends, which had me laughing for days. It didn't bother me one bit because my friends are my friends and we have love for one another and will curse a person out if they ever make the mistake and disrespect one of us. We simply do not see colour!
But, to many of our so-called "friends" and "fans of black music," 2016 is no different than my grandmother's experiences during what was supposed to be the end of racial segregation. It is much like a time when blacks and whites finally started attending college together and interracial friendships developed, but quickly ended after that one white friend stood by in silence as the white boys and girls spat in your face.
Beyoncé has clearly started another series of important conversations and equally visible are our friends who are all too quiet.
If you're my friend or a lover of all people, you won't find my truth offensive, so let me say this with all the love in my heart. You can't hang with us if you're not prepared to hang with us at the next Black Lives Matter march. You cannot go on Snapchat and Instagram to perform all the lyrics and dance moves on Lemonade when you are not prepared to speak up for me and my people when someone says something ignorant like "Bey's release (of Lemonade) is part of a CIA plot to start a civil war."
Get ready to take a stance against the biased legal system that continues to gun down our youth; the prejudiced employment sector; the racist media stations and the bigots who drag black people on social media almost on a daily basis. Don't be silent! Speak up!
It warms my heart to be living in a time when music continues to bring the world together especially with the rise of technology. Today we can turn on the TV and see Taylor Swift rapping in a commercial or visit social media where you'll find amazing parodies of Lemonade featuring our "friends." That is so cool, right? But are they prepared to stand with black people when it counts?
Follow HuffPost Canada Blogs on Facebook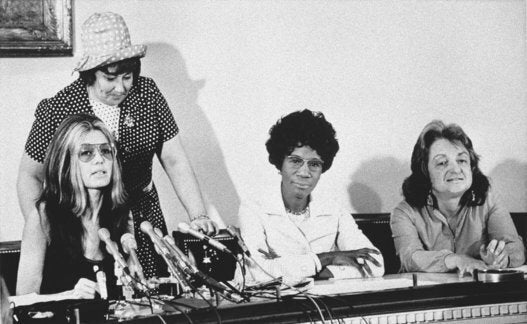 Powerful Photos Of Black And White Feminist Solidarity