I'm a few days late on this piece, but I felt that it was necessary to share with the world how one film festival in Canada is using its platform to revolutionize queer men and women living within and outside of the Caribbean region.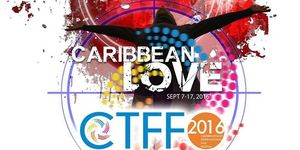 When I was approached about being one of the hosts for the CaribbeanTales International Film Festival's LGBT Love screening, I said yes without hesitating simply because I am a proud Caribbean lesbian and LGBT activist living in Canada who loves everything queer. (When you see my outfit, you'll understand.)
The LGBT Love night took place last Thursday and to say that I was amazed would be an injustice to the festival that ends today (Wednesday). To accurately describe the LGBT Love night, I would have to use words like "inspiring" "empowering" and truly "transformative."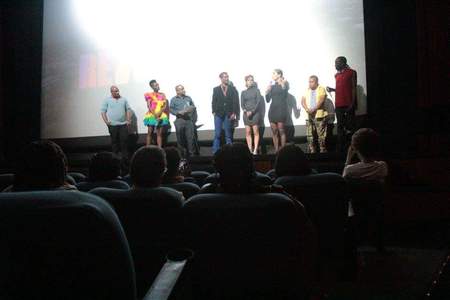 The evening brought together a diverse audience with one sure thing in common -- LGBT Love, which was quite fitting with the feature film carrying the title Rainbow Revolution. But we'll talk about that in a minute.
The LGBT Love night saw many queer youths from the Caribbean in attendance who, like myself, had to leave their countries of birth to seek a better life in a place where they could be their authentic selves.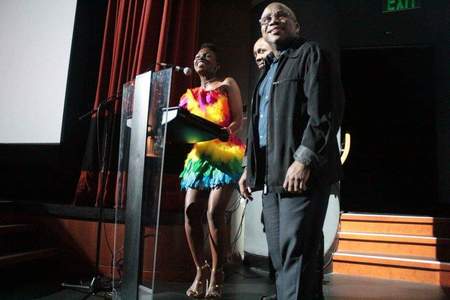 With this in mind, after my co-hosts and I welcomed the audience, I prepared myself for a night of crying; even wishing I had walked with some tissues or a handkerchief. I would later find out that all I needed was a listening ear and enough muscles to handle the constant smiling that left my cheeks burning in bliss.
The LGBT movie night started out with short films, some of which were selected from a challenge that was presented to members of the Caribbean LGBT community. They included The Brotherhood and Pelau, which focused on the most vulnerable group within our rainbow family -- the Transgender community.
While "The Brotherhood" from Jamaica showed the importance of support from fellow trans members to make it easier to go through the transitioning phase, "Pelau" out of Trinidad highlighted the realities of being trans in a space that still fails to educate people about this group and the LGBTQ community on a whole.
What struck me though, was the tone of these films. They were not sad and gloomy as is often the case when our stories are shared by outsiders, but both films featured trans men and a trans woman who all walk in confidence, knowing exactly who they are and demanding respect from those who continue to ignore them. It was a welcomed change that will only empower members of the Transgender community.
Another short film that blew me away came from one of our very own dyke Torontonians -- originally from Trinidad and Tobago, who used her journey with her "Silky Blu Frog Shorts" to bring attention to the senior LGBT community and their challenges with disability and ageism. This film was both an eye-opener and a comedy wrapped up in one that will certainly result in a new perspective for those of us who watched it. Thank you Lezlie and your sexy shorts too.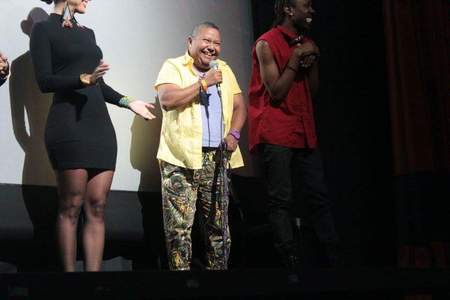 Now back to the featured film -- Rainbow Revolution.
I'll conclude my thoughts with this film because it was the perfect way to end the LGBT Love night, but also to start the revolution across the Caribbean, especially with the path that has been paved by the LGBT community in Belize. Yes! I am still celebrating that victory.
I was left with that same feeling after watching Rainbow Revolution -- a film capturing the first Gay Pride in Jamaica.
For many, this historical moment was never supposed to happen knowing that it was taking place in a country that has been deemed one of the most homophobic in the world. Well it happened and my old university-mate Kaneal Gayle and his team captured every moment of it for the world to see and I couldn't be more ecstatic.
These brave Jamaicans who are queer and proud, took a chance and organized an LGBT event which will no doubt help to change the way Jamaicans look at our community there. This small, but powerful, group of men and women went into New Kingston to celebrate their identify as queer without fear; to celebrate their love for their same-sex partners and ultimately to break away from a system that has historically beaten and even killed members of the LGBT community.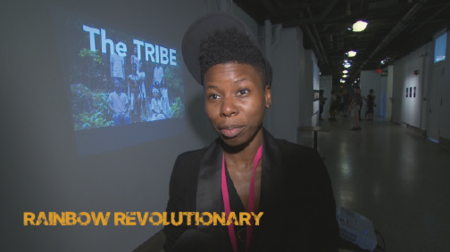 Every member that settled inside Emancipation Park showed the world that, sometimes to be heard or even recognized, one must take up space and force others to see them and to respect them. I think it worked because, not only did the week of activities receive support from community leaders, but it was violent-free. Hooray!
After experiencing this awesomeness, I am more determined now to do my part as an activist to share information that will not only educate Caribbean nationals in particular, but inspire LGBT members to embrace themselves and live out loud, even when society tries to keep them locked away.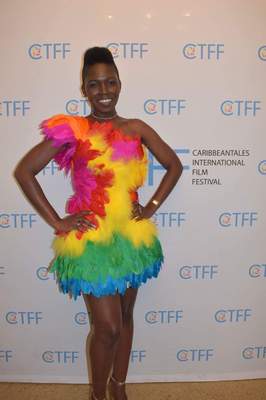 Change must come to the Caribbean and the most important step towards that is using our voices to tell our own stories. I believe this is exactly what Founder of CaribbeanTales International Film Festival Frances-Anne Solomon wanted when she said that the festival would "focus on positive storytelling by, for and about, among others, Queer/Trans People of Color..." Thank you CTFF!
I look forward to the day when I can march in the streets of my country of birth -- Antigua and Barbuda, holding a rainbow flag and declaring with Pride that I am gay and proud. Maybe it will even be captured and screened at this most revolutionary LGBT night. Let's keep our fingers crossed!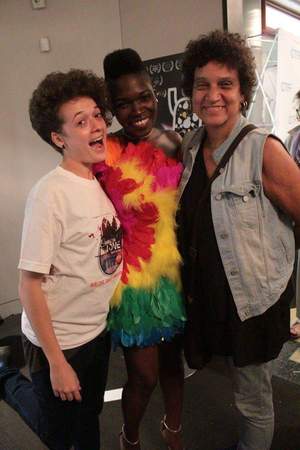 Pictured with Marketing & Outreach Manager Timmia E, Hearn and Founder & Artistic Director Frances-Ann Solomon.
Photos provided by CTFF and Hamafilms Antigua.
Follow HuffPost Canada Blogs on Facebook