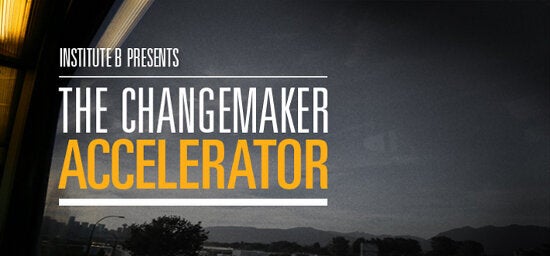 Recently, about 25 Vancouver entrepreneurs, and myself, joined Darrell Kopke, from Institute B, for a workshop on creating a culture of audacious results. Institute B is a startup accelerator that provides guidance, funding and education to local entrepreneurs and their nascent companies. That evening was the first in their five-part Changemakers Accelerator, a workshop that Institute B guarantees will "transform your business." The remaining four workshops will take place in the following eight weeks and will cover leadership, strategy, execution and finance.
Institute B's accelerator program is only open to companies that combine profit-making with society-changing. This may sound unreasonable, and Kopke has even been told that "embedding generosity in business [is] short sighted," but Institute B believes otherwise. It has been reported that companies aiming to provide benefit beyond a simple transaction outperform other corporations in terms of profit, employee engagement and trust.
Institute B says it best: "what's good for the world is good for business."
And with that I knew that Changemakers would not be your typical business workshop. Darrell Kopke is known for evoking strong reactions, and sometimes tears, because his workshops centre around emotions. Our difficulty attempting to define "culture" makes us realize that we typically define culture by what it's not. Answering "how is the world left better because of me" guides people from abstract goals and mindsets to deciding what behaviours are necessary every day. Focusing on the emotional response to these questions is the foundation for a business's culture and brand.
In just two hours with Institute B, I learn more about myself, personally and professionally, than I do in most of the business workshops I attended this year combined. Now that's good for business.