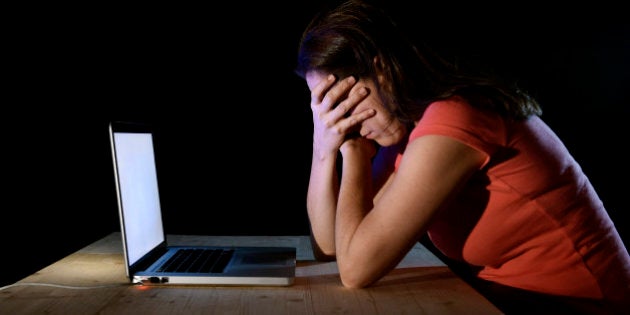 Indigenous people are subject to racism, whether they are professors, authors, award winners, self-made or struggling. Our voices won't be silenced. Indigenous women have been subject to a gross amount of pushback online from white people within our communities. I say: name your culprits and give them the exposure they desire.
Enter Ken Chapelle, a commenter on Huffington Post from British Columbia, Canada. He responded to an article of mine articulating how racism and stigma follow indigenous women, no matter their sobrieties, jobs, identity or humanity.
He stated that natives need to see themselves as they were when white men showed up. He gave a history lesson full of useful alternative facts, like "North American natives were centuries behind Europeans" and that we were basically a primitive culture, standing around with spears in our hands. He said we should be grateful white people came into power. A misguided statement, unfamiliar with residential schools, the scalping of indigenous people, and forced sterilization, sexual abuse and relocation.
The thing is, I don't care to redeem indigenous people to Ken.
Ken wants our devotion to his superior race, and he'd appreciate if we'd go back to being primitive. But I'm not sure he's aware that we had confederacies and leaders who directly influenced American politics. We were healers with the capacity to treat hemorrhages; we made surgical instruments, and that list is endless. But it's important to also note that without our knowledge of the land, housing, irrigation systems and plant life, the first colonies would have starved to death.
The thing is, I don't care to redeem indigenous people to Ken. Because it's not important to me to prove indigenous people are smarter or more morally righteous. I honestly prefer us to have a truthful history that acknowledges we were not the wise, mythical, noble or romantic Indians that people like to see. It's more important for me to simply say that all humanity deserves consideration and study. Learning is a gift. Your Canadian school system has failed you.
Enter Marylou Hildebrandt, a Huffington Post commenter from Saskatchewan. In an article on indigenous women and forced sterilization, Marylou stated she knew a few indigenous women who are alcoholics and have children with fetal alcohol syndrome, and those women keep having babies who were put into foster care.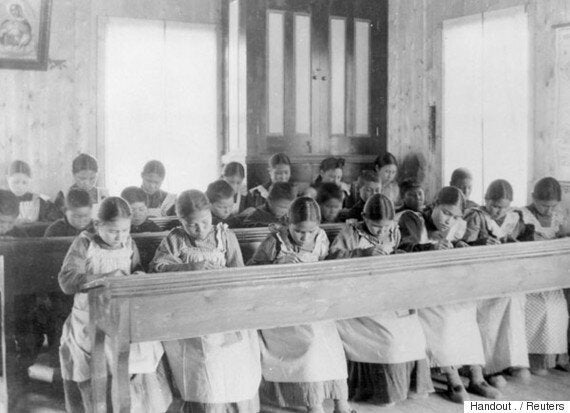 That's awful and inconceivably unethical. It's the Canadian government that has perpetuated the racist ideology that forced sterilization is a charity to indigenous women. The government's paternalism and inability to deal with generational trauma and generations of injustice and murder proves they deserve our mistrust. As citizens, we have the obligation to be better than our institutions, and promote human rights. It's our duty as community members. Forced sterilization is unethical, and women need to acknowledge that truth.
There were honestly too many women who encouraged the forced sterilization of indigenous women to name. So, I think it's important to see their words as propaganda, as the rhetoric of genocide.
The most disturbing comments I've seen came after the Women's March in DC. Women discussed their experiences at marches where white feminists yelled in their faces, asked them to be quiet, and disrespected their cultures, practices and voices. When indigenous women spoke out, white women took to harassing them on Twitter, explaining it wasn't their fault, that it's being divisive to be critical, that indigenous women should put their complaints aside for the greater good of all women.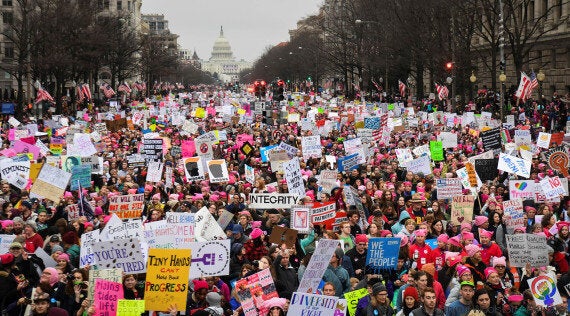 A woman has the right to give testimony and her narrative to the world, and nobody has the right to negate her pain and experiences with racism. White feminists, especially, could benefit from listening to these stories and trying to empathize with an indigenous woman to make their community stronger, more impactful and respectful.
She was told to love others, that it's not always about colour, that the people insulting her were "at least trying."
White supremacy is a white woman chiding indigenous women for not being the "right type" of token Indian. We should be soft instructors, guiding racist women into the light. The onus falls on us every time. But I can't teach you humanity, empathy or compassion, because those things are developed from childhood on, and I'm not your mother or your father. And you don't pay me to teach you anything.
White feminists have been on the defence. When a Twitter user named @penny_bernath stated indigenous women should not assume white people need an education on empathy and how to be an ally, I stated that all of us are working to become better allies. It's true. We constantly have to stay in tune with our allies and the conversations happening day-to-day to better serve people. She actually shushed me, and said I was vindictive, in response to the kindest statement I've made on the topic.
Essentially, some of these white feminists are gaslighting and trying to facilitate conversations that they should be sitting in for.
The worst of all was a man who read my work on violence against indigenous women and said we should put down the bottle, get a job and stop having babies. I asked @Nova80157112 for his name, because integrity is putting your name next to your beliefs, and he asked for my home phone. When I provided it, he didn't call or harass me again. That's the thing with anonymous racism, when it becomes real they're shook to their cores, unable to even confront a small woman like me, unable to even give a name or have a conversation.
Indigenous women should rise up, tell our stories and name our culprits. We must continuously remind them that their rhetoric is flawed and we can only continue to dismiss them until their words are based in things like facts, empathy, gratitude and community. It will take me a lifetime to name every one of my culprits, but it's worth it to take a load off, even for a moment.
Follow HuffPost Canada Blogs on Facebook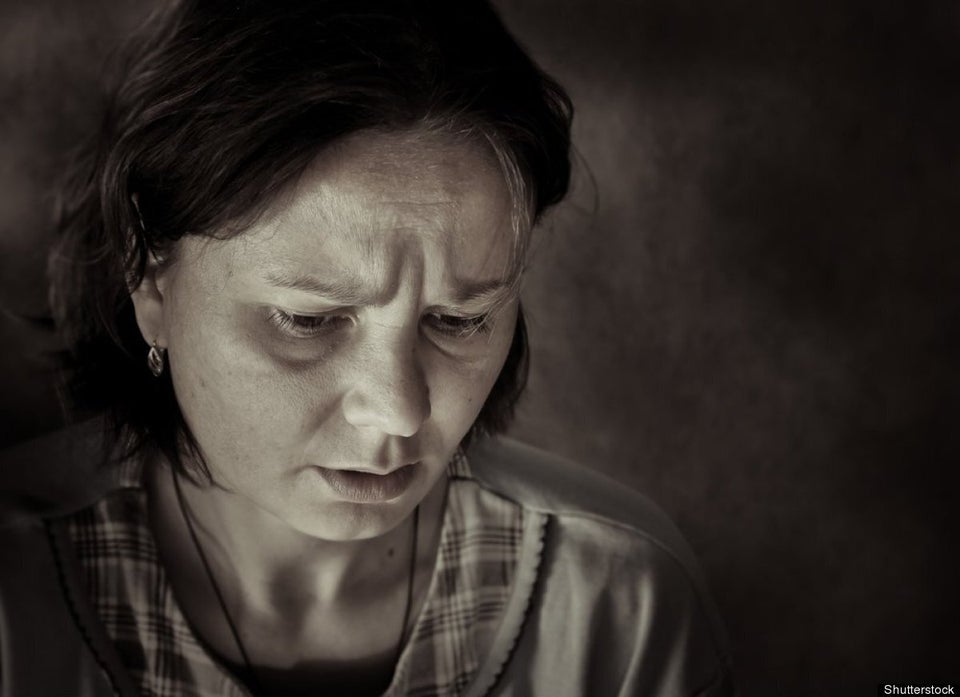 Aboriginal Concerns In Canada