 Gangnam Style is one catchy-ass tune, the most infectiously, dancelicious song since C+C Music Factory's Everybody Dance Now. But unless you look like me, or live in South Korea, we Asians find white enthusiasm for this monster hit suspect.
The Korean entertainer Psy (short for Psycho) looks an awful lot like William Hung. You remember that lovable dork from American Idol who sang "She Bangs"?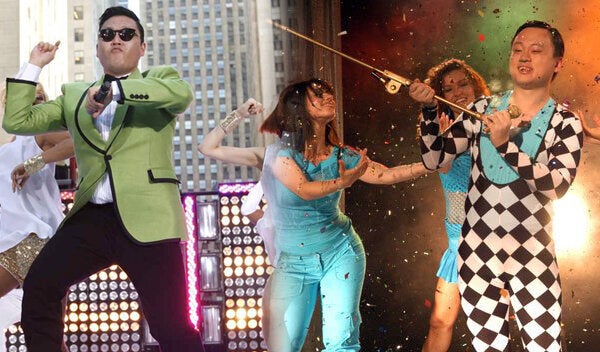 Non-Asians freakin' LOVED William Hung. Not only did they love him, they LOVED that they LOVED him. And when fandom morphs into this irrational meta-love -- when we love that we love something - that's telling.
For example, men will publically profess they find actress Helen Mirren sexy because they secretly think it'll earn them brownie points for finding a 67-year old female do-able, but also because subconsciously they believe it atones for their much deeper furtive attraction to girls barely into their teens. SAME deal.
The kind of people who loved William Hung were the ones thinking: "I may not have any Asian friends, but I can't be racist, because I LOVE this guy! He's HILARIOUS!" So if Psy is the doppelganger of William Hung, then Hung's big daddy is The Donger.
Remember Long Duk Dong? He was the ridiculous Asian foreign exchange student who lusted impotently after Molly Ringwald in the John Hughes movie Sixteen Candles.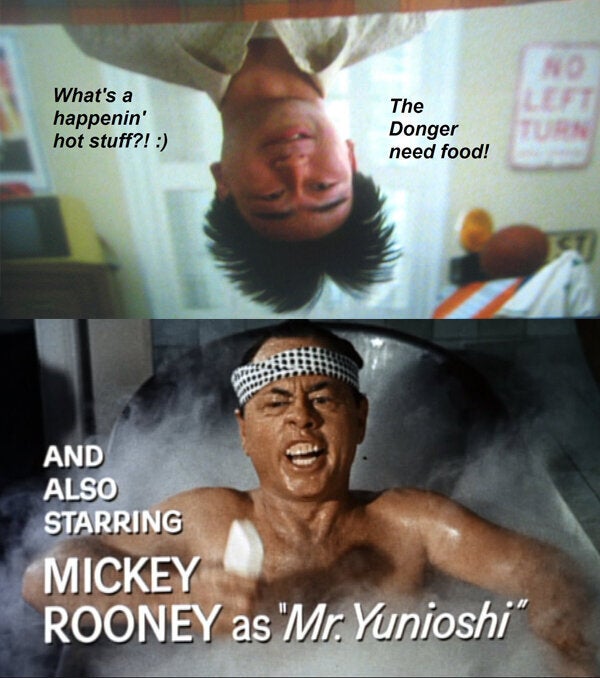 But why be Captain Bringdown whinging about racism when we could be dancing to the the biggest Asian hit single since the 1960's Sukiyaki? K-pop is surging not just in South Korea, but all over Asia. So yes, it is high-time a Seoul singer finally crossed over, but why Psy and not Rain, that other K-pop mega star? Maybe its partly because Rain looks like this...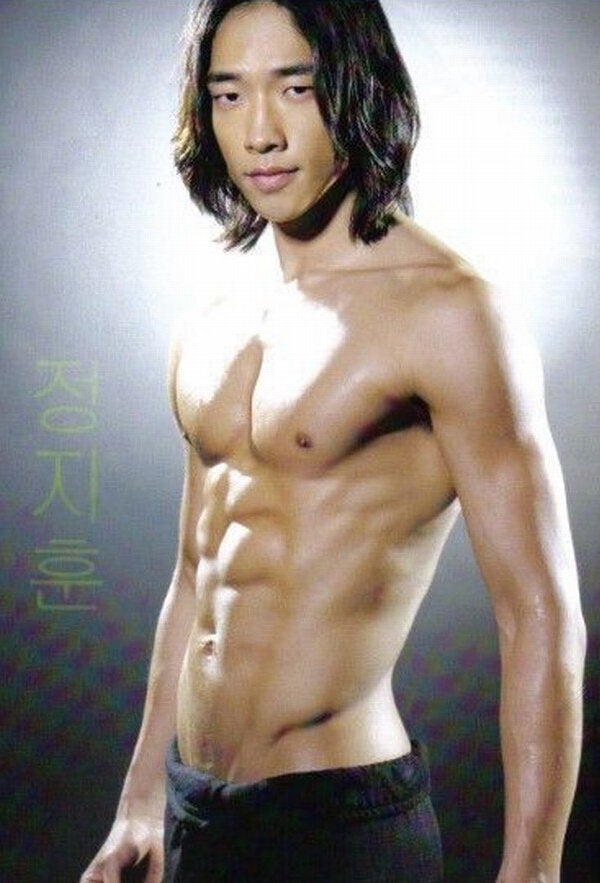 If one of Rain's many Korean hit singles went into heavy rotation worldwide Gangnam Style I think white women would be intrigued to have their lady bits excited by a singer who didn't look like Justin Timberlake or Justin Bieber or Ice Tea or Ice Cube. Getting drenched by Rain might be akin to the first time eating sushi; "This is different, but I think I LIKE it!"
But believe it or not, that kind of thing is not allowed to happen. Apparently, there's an unwritten rule that states the Asian man onscreen can't get the girl. Jackie Chan's love interest in Tuxedo was Jennifer Love Hewitt -- but no kiss. Same deal with Jet Li and Aaliyah in Romeo Must Die, not even a chaste peck on the cheek.
This is why Asians feel so queasy about Ken Jeong starring in The Hangover movie franchise. I've been following "Dr. Ken" from his days of doing standup at The Apollo Theatre. His set was killer. But if the Asian price of admission to Hollywood stardom is wearing a prosthesis that makes his penis the size of a grain of rice, than you can keep your red carpet.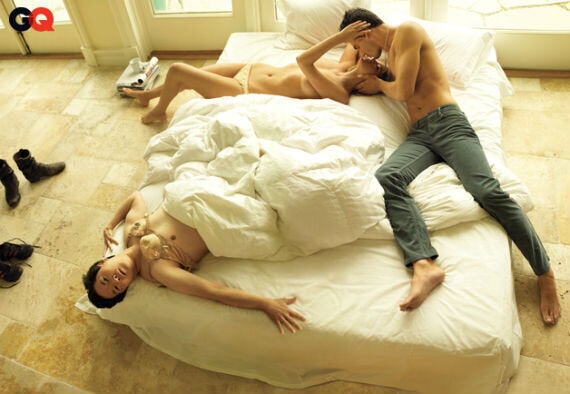 If you haven't seen the movies, a recent GQ photo spread will suffice. I actually love these photos, because this pictorial so perfectly illustrates mainstream culture's no-go-zones for Asian men: "Make us laugh, just don't touch our women."
In the white supremacist fantasy club that is mainstream culture, Asians are only allowed past the velvet rope if our women promise to "love you long time" or if there is ZERO chance that an Asian male will seduce away your women, hence Long Duk Dong, William Hung, Ken Jeong, and now (sigh) Psy.
So when you and your Asian friend are driving along and Gangnam Style comes on the radio, go ahead and pump up the volume, but just don't expect us to give you congratulatory high-fives. I, for one, am going to sit this track out, and wait for the next K-pop star to come along. If he looks less like a shumai pork dumpling, and a little more like me, then I'll be dancing in my seat.