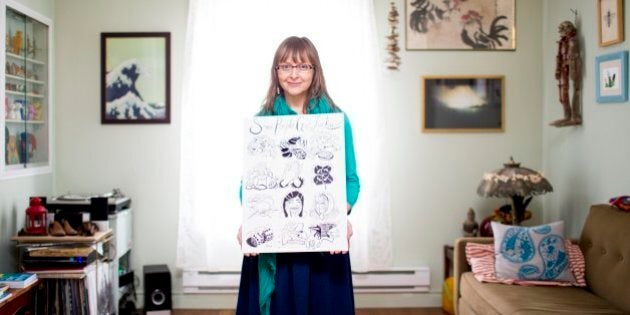 A few months ago, my first book was published -- a memoir about my life with cancer. As the book was discovered by readers, and my story -- my personal story -- reached more people, I found myself thinking more and more about how memoir and stories can connect us. What I never expected would come from my memoir is the number and variety of connections I'd make with people.
When I was 37, my life was on a clear trajectory. I had a wonderful husband. We'd just moved into our first house. I was working for a fantastic charity, doing important work. I have been dubbed a Pollyanna, but I was really happy. I was right where I wanted to be, living a good life.
At the same time, I was in pain all the time. My back was a mess. I was having trouble sleeping because I couldn't get comfortable. I had to work standing up because sitting was too painful. I was trying to train for my second half-marathon, but every run was worse than the one before. I was in and out of emergency rooms where I was given painkillers, but no tests. Maybe I was minimizing the pain because I hate to whine, but I was slipping through the cracks and things were rapidly getting worse.
Until, one day in December 2013, I found a lump in my breast. A whirlwind of tests later, I got the hardest news I've ever received. Not only did I have breast cancer, it had already metastasized to my bones and I was stage IV, terminal.
The air went out and the light went with it. I felt my familiar world fading, the colour draining out.
On that New Year's Eve -- 32 months ago -- I started treatment. Where science stands today, I'll be in treatment for the rest of my life, and nobody can tell me how long my life will be. The median survival from diagnosis for metastatic breast cancer is two to three years, but where there are statistics, there are outliers and some women live a long time. I hope with all my being that I'll be one of the lucky ones, but the weight of uncertainty can be crushing -- debilitating, even.
When I started drawing about cancer, I was doing it for myself.
I found myself slipping into depression. I lost entire days to its darkness, curled up in bed, comforted by the weight of the blankets. I knew how precious my time was, but I couldn't motivate myself to start anything -- not when I didn't know if I'd be around to finish.
My oncologist referred me to a psychiatrist. Bit by bit, he helped me tease apart the tangle of my powerful emotions. We would talk, and I would go home and draw small comic vignettes, illustrating my anxieties, my fears, my hopes, the absurdities of my new life as a full-time cancer patient.
Little by little, I was feeling better, more able to get out of bed, more in control of my own emotions. I was, quite literally, drawing myself out of depression -- the deepest depression I've ever known. With these drawings, I was trying to make sense of how to live with cancer, but I was also trying to work out how to go on living with joy, wonder, and especially hope.
When I started drawing about cancer, I was doing it for myself. It was a way of sorting through the complicated emotions, the anxiety and the grief that are part and parcel of a terminal cancer diagnosis. Then I showed some of the drawings to friends, also living with metastatic breast cancer. They laughed where I laughed, groaned where I groaned, and asked me to consider sharing them more widely, in case they might make somebody else like us feel less alone.
These drawings were the seed that became that memoir, In-Between Days. I expanded on the comics with short personal essays, expanding on my story of living with cancer to share how I've been able to continue to find meaning and magic in life. I'm learning to be kinder to myself when my body falls short, and to be more present today, not just because I don't know how many days I have left, but because few or many, this life is a treasure that I am grateful to experience.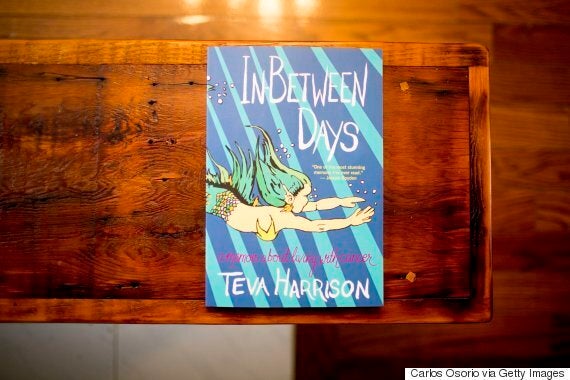 Photo by Carlos Osorio/Toronto Star via Getty Images
On Sunday, I'll be reading from my book at The Word On The Street Toronto, Canada's largest one-day literary festival, at the Harbourfront Centre. I'll be sharing the stage with Kenneth Sherman, who will also read, in the Nothing But The Truth Tent from 2:45 p.m. - 3:30 p.m.
I believe in the power of story and memoir to connect people. Events like Word On The Street are so important to me because they create a space for this special opportunity. It's a chance for readers and writers and comic artists and all kinds of storytellers to meet each other and share stories, to learn, to grow. I hope that when I'm there I'll meet lots of people, whether they share my experiences, or just, like me, believe in the magic of the written word and the power of connection.
Follow HuffPost Canada Blogs on Facebook