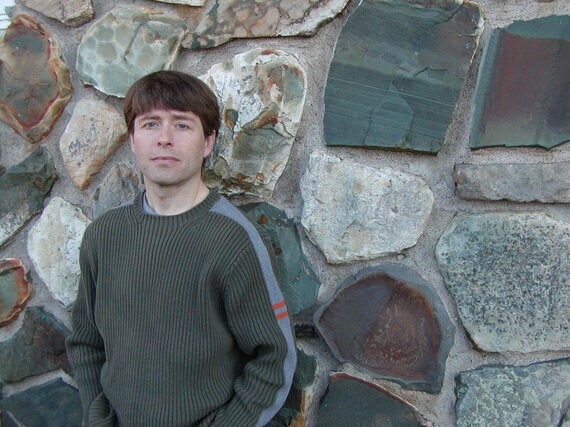 Photo: Michael Crummey. Photography by Holly Hogan.
When Canadian novelist and poet Michael Crummey learned he had won the inaugural Writers' Trust Fellowship -- and the accompanying purse of $50,000 -- his initial reaction was "total and complete shock." Awarded to a writer who has produced an outstanding body of literary work, the Fellowship is intended to free writers from financial concerns so they can continue to add to that work. Over the next three years, three Fellows will be announced, culminating in a total of $150,000 distributed to Canadian writers. It's part of a plan initiated by the Writers' Trust to commemorate Canada's 150th anniversary. For the Newfoundland-native, it's so much more. Winning, he says, "means time to work of course, something all writers fight for."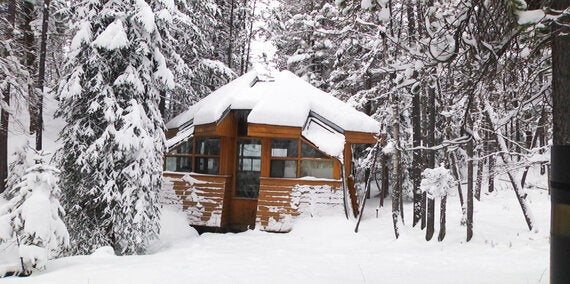 Photo: The Evamy Studio in the Leighton Artists' Colony. Photo courtesy The Banff Centre.
Thanks to a new partnership with the Writers' Trust and The Banff Centre, all three Fellows will also receive a two-week, self-directed residency in the Centre's exclusive Leighton Artists' Colony, a place dedicated to giving artists and writers the time and space to create in a solitary retreat environment. With forest views and thoughtfully-designed studios, the Colony offers a location free of daily pressure and distraction. It's a bit of a departure from Crummey's home office, which he describes as "a mess of bookshelves and boxes and mounds of paper on a desk." It was there in St. John's that he wrote his most recent novel, Sweetland (Anchor Canada, 2015), the story of a man named Moses Sweetland who refuses to leave his home on a remote island in Newfoundland when faced with resettlement.
Like many of his works, Sweetland draws on the history and landscape of Newfoundland -- the place where Crummey was born and raised -- and reminds us to treasure the culture, people, and language that make home unique.
"Newfoundland is the place that made me who I am," he says, so writing about it is "an act of personal and cultural exploration. Why the hell am I the way I am? Why are the people around me the way they are? That, as it turns out, is a pretty deep well that I haven't come close to exhausting yet."
Though, it's not for a want of trying. Crummey started writing poetry in his first year of university and published several collections before releasing his first novel, River Thieves (Anchor Canada), in 2001. A masterful debut, the book was shortlisted for the Giller Prize, the Commonwealth Prize, and the International IMPAC Dublin Literary Award. Since then, he has published nine books of poetry and fiction, and carved out a solid reputation among a wave of eastern Canadian writers.
Looking back, Crummey admits he's learned some tough lessons along the way. So when asked his advice for emerging writers looking to publish their works, he says: "Keep your head down and do your work." And know the difference between writing and publishing.
"Publishing is a different world that requires an entirely different set of skills and outlook. So I always advise writers to concentrate on what they do control, which is the writing itself. To make what you are working on as good as you can possibly make it. To seek out people you trust for feedback and suggestions. To re-write and re-write. And then to cross your fingers and hope for the best."
Career writers looking to learn more from Crummey can do so this spring as part of the Writing Studio at The Banff Centre. He'll join a list of prestigious Canadian and international authors as faculty for the program, which offers one-on-one editorial assistance and uninterrupted writing time over five weeks. Applications for the Writing Studio are being accepted now. Visit banffcentre.ca/literary-arts to learn more.