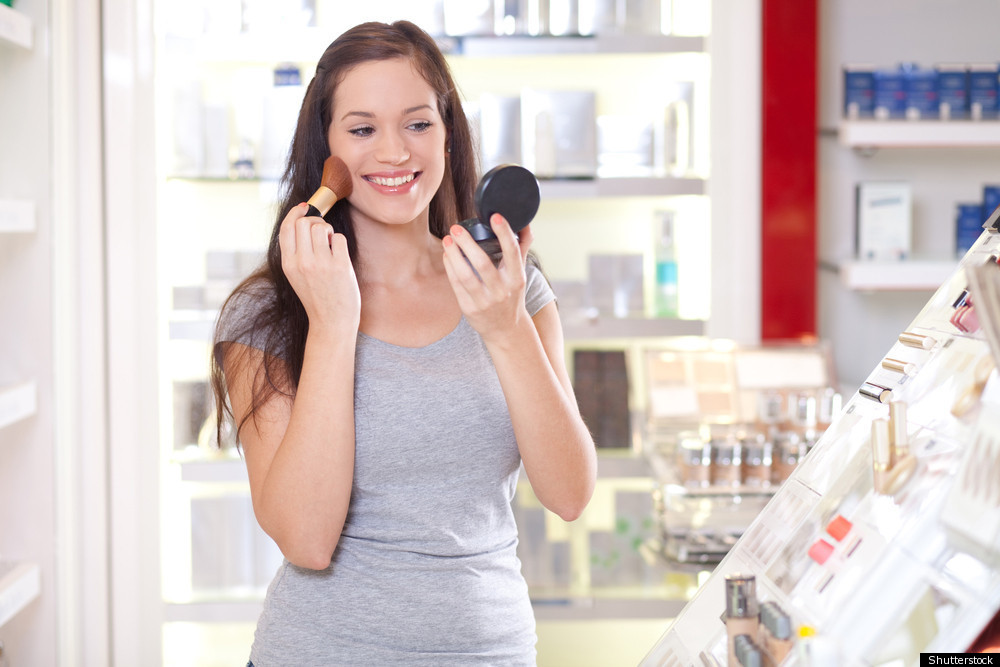 'Fess up: you've spent more than $100 in one go at multiple department store beauty counters over the years, haven't you? Don't worry -- you're not alone. But did you know it's possible to look your very best on a much tighter budget? Check out some of these drugstore heroes: the makeup and skincare items you don't need to go high-end for anymore.
Fibre extension mascara
Think of fibre extension technology as mascara version 2.0. Anyone who has ever tried a fibre extension mascara knows that you get unbelievable length, volume and staying power -- it's like false lashes, except without the mess and hassle of an adhesive. Some of the earlier versions of fibre extensions were super pricey, but now a few drugstore brands will do the trick nicely -- new, affordable versions will lengthen or thicken your lashes without having to use primer.
Luxurious lipstick
We've all spent upwards of $40 on the perfect tube of luxury brand lipstick... and maybe regretted it in the morning. Not all lipsticks are created equal, and with so many brands on the market, it's tricky to tell the difference, except in price. Luckily, there's the Internet -- with its myriad "best drugstore cosmetics" lists, it's certain you'll find a brand that gives you the colours and coverage you want, all within your price range, too. Then all you have to do is head to the tester bar and find your new favourite.
The perfect moisturizer
As you are already well aware, the range in prices for moisturizers is kind of astonishing -- anywhere for a couple of bucks to a couple of hundred bucks. The best moisturizer for you will depend on your age and skin type and what you're looking for -- sunscreen should always be a consideration, but you can also pack a lot of punch in your moisturizing by choosing brands that have ingredients with proven track records in terms of effectiveness, including retinol (for skin smoothing/anti-aging), hyaluronic acid (for hydrating/plumping), vitamin C (for brightening) and peptides (for anti-aging). Those who like a bit of colour can opt for a tinted moisturizer or BB cream to perk things up.
Argan oil hair products
Want to lock moisture into your locks without putting your bank account into lockdown? You've already heard about the magic of argan oil for dry, lifeless hair, but this Moroccan treasure has had a tendency to be pricey (and be included in pricey haircare items). But no longer! Drugstore brands are also all over the argan oil trend and are incorporating it into shampoos, conditioners, serums and hair oils. And another secret tip: you can also find pure argan oil for very reasonable prices at local health food shops. Shiny, silky locks, here we come -- with money left in our wallets, to boot.
Concealer
When it comes to blending away dark spots and circles, Touche ÉCLAT by Yves Saint Laurent is definitely a cult favourite here, but you're paying a big premium. If more bang for your buck is what you are seeking, you can find it at the drugstore beauty counter. Look for a concealer that includes illuminators to reflect light away from your skin to give you a soft and brightening glow wherever you need it most. Concealers with mineral pigments can also provide luminous, natural looking coverage. Voila! You're ready for your close-up.