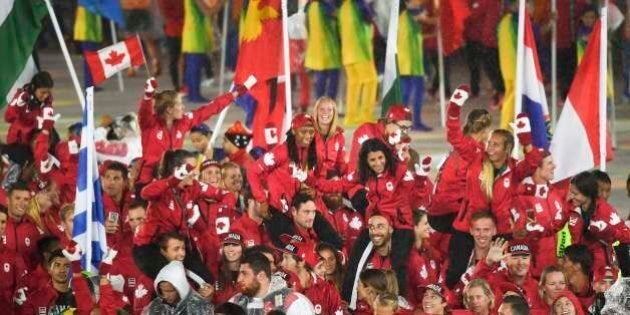 As the Olympic flame was extinguished during Sunday's closing ceremony of the 2016 Olympic Games in Rio de Janeiro, Brazil, I join Canadians in offering Team Canada our thanks and praise. Beyond the thrill of watching elite competition, the past several weeks have delivered us inspirational moments and stories that now sit in our collective memory.
Each athlete, along with the coaches and support systems behind them, has worn the maple leaf with pride and represented us all with excellence and integrity.
The Games' captivating highlights are too numerous to list. Incredible stories were written by every member of Team Canada: stories of achievement, of tremendous determination and of lessons that can only be learned through an Olympic experience.
The story continues in a couple of weeks when our Paralympic athletes arrive in Rio.
Team Canada will soon return home to their communities in every corner of our beautiful country. I invite all Canadians to celebrate them and their stories. Relish the welcome home experience and thank them for their hard work.
Let's agree not to leave this inspiration in Rio. Each amazing athletic achievement we have witnessed started as a dream in a backyard, at a local park or pool or in a community sport or recreation program. There is no greater way to honour our Olympic athletes than to use their performances to motivate all Canadians, especially our young people, to get active and perhaps even chase their own podium dreams.
The story continues in a couple of weeks when our Paralympic athletes arrive in Rio. They are ready to take on the world and write their own chapter in our history books. Be prepared to witness extraordinary feats of athleticism and be inspired beyond belief. Team Canada will once again make us proud.
On behalf of all Canadians, I congratulate all of Team Canada on a wonderful Olympic Games.
Follow HuffPost Canada Blogs on Facebook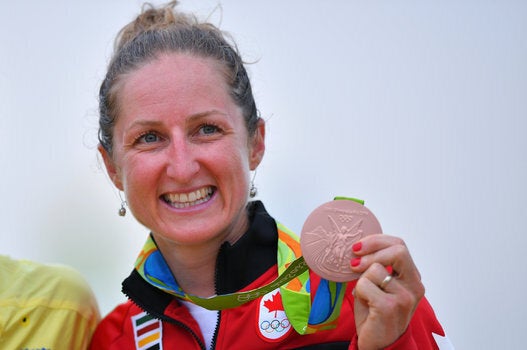 Canadian Medallists at the 2016 Rio Olympic Games