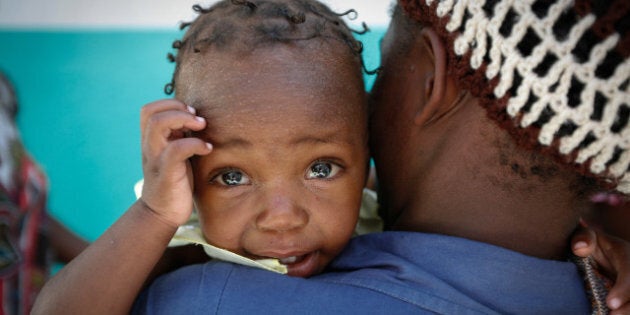 I thank Dariusz Dziewanski for taking the time to write a piece on the Huffington Post. However, I'm sad to say he has mischaracterized the nature of the Canadian International Development Agency (CIDA) and our partners around the world.
Mr. Dziewanski is correct in stating that Canadians take pride in our international development work. However, there should not be great satisfaction in the simple transaction of international aid. CIDA's lofty mandate is to alleviate poverty in the developing world. We are steadfast in our commitment that the agency deliver real results for those most in need. Canadians should take pride in these results because their investments are lifting people out of poverty and creating a more prosperous and secure world.
As I stated in my speech to the Economic Club of Canada: CIDA is not in the business of subsidizing mining companies or any Canadian companies. Nor do we subsidize Non-Governmental Organizations (NGOs), for that matter. We are an outcomes driven agency. We use any and all legitimate vehicles available to us -- including the private sector -- to meet our stated objectives.
The fact is, without economic growth people living in developing economies will not be able to rise out of poverty. As we know, a healthy private sector is integral to sustaining economic growth in the long-run. So while the likes of Mr. Dziewanski simply demonize the private sector, our government is working constructively with it, and with open-minded NGOs, so that local populations can benefit from private sector led economic growth in their countries.
When we speak about the private sector, we should note that equally important are the large multinational companies employing hundreds of thousands of people around the world and the single woman entrepreneur operating a start-up business in a remote village of Bangladesh.
Our work with both are achieving tangible results Canadians should be proud of. For example, in Bangladesh, 900,000 entrepreneurs, mostly small-holder farmers, have increased their income as a direct result of Canada's international development work. In Ghana, our work with World University Services Canada and Rio Tinto Alcan is enabling 400 youth living in mining communities to get the technical skills required to achieve a high-paying role in the mine. The project is also providing a quality education and access to clean water for the community's 134,000 residents.
We are well aware of the challenges facing the extractives sector worldwide. The International Development Agency is committed to leading the way with constructive solutions that enable transparent, accountable and economically viable extractive industries in developing countries. The Extractive Industries Transparency Initiative (EITI) recently certified Tanzania with their standards for annual disclosure of financial information to local governments and communities. This information is published so that citizens know what mining, oil and gas companies have contributed, and can hold the government accountable for the use of these funds. CIDA provided the technical support that made this possible.
Our government has not shied away from helping those most in need in their greatest time of need. As Prime Minister Harper has stated, "Canadians are a compassionate neighbour." Canadians can and should take pride that their tax dollars provided emergency food assistance to more than six million people and treated more than 526,000 children suffering from severe acute malnutrition in the Sahel region of West Africa. More recently, Canada provided 480,000 people suffering the effects of Typhoon Bopha in the Philippines emergency shelter, food and safe drinking water.
Our government will continue to be there when humanitarian crises strikes the world's most vulnerable. But our long-term goal is to help people help themselves, so that they can move themselves and their families from poverty to prosperity -- a result I believe all Canadians can take pride in.