Bullying. A classic topic in schools across the country. Bullying prevention sessions, education and reminders are a constant and typical part of school. But, what if I told you that some of what they were telling you was wrong?
I'm right in the midst of my high school career, so this is routine to me. Anti-bullying week, policies and guidance meetings. Our culture creates the ideology that yes, bullying is bad but we are so pounded by the message and realness of it that it transforms into a joke. In my experience, when something gets too serious others look for a way to turn it into a joke, to make the topic less scary. I'm guilty of it too, life is scary but are jokes really the answer?
I always heard stories about bullying at school and convinced myself it would never be me. I was surrounded by friends but I never wanted to face the reality that the relationships I was in were toxic. It didn't connect for me that bullying can come across in many forms. I was constantly laughed at, teased, excluded and made fun of, but I was too scared of the prospect of being alone until one day it hit me.
My social anxiety from past relationships had made me believe that no one wanted me around, I was stupid, annoying and a bad person.
It was November 14, 2011 and my father had just passed away. I was grieving the loss of my father and turned to my friends for support. Their initial reaction was, "Will there be boys at the funeral?" My loving dad had just died from a difficult battle with cancer and they were concerned about whether or not they could meet up with boys. That's when I knew I had to make a change. I swore to myself that I would never let this happen to me again. It was too painful and not something I would wish on anyone. I didn't think of what they were doing as bullying though, I believed their harsh words and thought I was just overreacting.
I was always a happy and outgoing kid, I wanted to make sure everyone felt like they had a place in our community, but now I felt as though I was no longer a part of the community. It felt like everyone was looking at me like I was an outcast and a loser. It took me a year and a half to find a friend and my anxiety subsided, but not for long.
Looking back, I realize that there are a lot of things I should've done differently, but I don't regret anything for the world. It's made me who I am today.
My social anxiety from past relationships had made me believe that no one wanted me around, I was stupid, annoying and a bad person. This made it really hard for me to form stable and long-term relationships. Apologizing, second guessing and panic attacks were characteristics I used to define myself. I was no longer outgoing and happy, and it's because I trusted toxic people in my life and let them get the best of me.
Before I knew it, my one friend turned into four friends, and I had never been more anxious. Even though there were good aspects of these friendships, my anxiety got the best of me and it was hard for me to be present and to maintain these relationships.
Bullying is not a once-and-done type of situation and there's no cut and dry solution.
The problem with cliques is that they're limiting. I felt as though I had this group of friends and no matter what happened I had to get along with them because without them, I would have no one and I didn't want that again. Some of these friendships came to a close, and I think the ending was a lot harder because we tried to fix something for so long that didn't have the ability to be put back together. We made mistakes, we hurt each other and left scars which I don't think will fade for a long time. My friend group eventually fell apart, and I was faced with the prospect of new friends.
The bullying I faced earlier in my life, was something that stuck with me and is still something that affects me today. My social anxiety and depression went hand in hand making events seem impossible, school lunch a nightmare and made my bed the only place I felt comfortable being.
I'm still bullied to this day, but by other people. I'm getting better at loving myself and not listening to what they say. It's one of the hardest things I've ever done, but I'm sure that it'll be worth it. I still face the mean comments, back talking and a former friend saying they want to 'destroy my will to live', but I've learned from my past mistakes and slowly but surely I'm getting better at not listening to them.
So back to what I was saying, what they're telling you is wrong. Bullying is not a once-and-done type of situation and there's no cut and dry solution. Reporting may not be the best thing to do for some situations, but for others it may be a perfect fit. But if there's one thing you need to do, it's to talk about it. Whether that be a teacher, a social worker a therapist or even a parent.
That's easier said than done I know, but honestly it will be so worth it in the end. If you share your thoughts with someone you trust it will help you to get a better understanding and will leave you with someone to support you and find the best solution.
School and other places with my peers are still scary for me, but I know with my friends by my side and with the support of my family I'll make it through. The key is talking about it, it made a world of a difference for me and I hope it does the same for you.
The Maddie Project is a community effort in support of youth struggling with depression and other mental health related concerns. Driven by community collaboration and events, the project's goals are to raise awareness by sparking conversations about youth depression and mental health concerns as well as to help provide uninhibited access to support for youth and their families.
The Maddie Project was founded in April 2015 in memory of Madeline Grace German Coulter. To date the project has engaged 100s of thousands in active conversations around youth mental health and has raised over $1 million dollars in partnership with North York General Hospital Foundation towards the development of Maddie's Healing Garden and support of other child and adolescent mental health services at North York General Hospital.
To learn how you can get involved or contribute visit themaddieproject.ca or follow us on Twitter or Facebook
Frame Of Mind is a new series inspired by The Maddie Project that focuses on teens and mental health. The series will aim to raise awareness and spark a conversation by speaking directly to teens who are going through a tough time, as well as their families, teachers and community leaders. We want to ensure that teens who are struggling with mental illness get the help, support and compassion they need. If you would like to contribute a blog to this series, please email cablogteam@huffingtonpost.com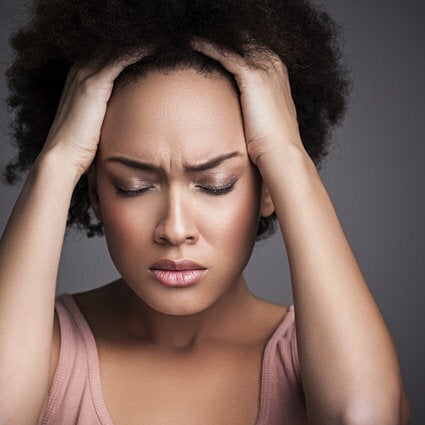 Frame of Mind: Youth Mental Health Issues And Suicide In Canada