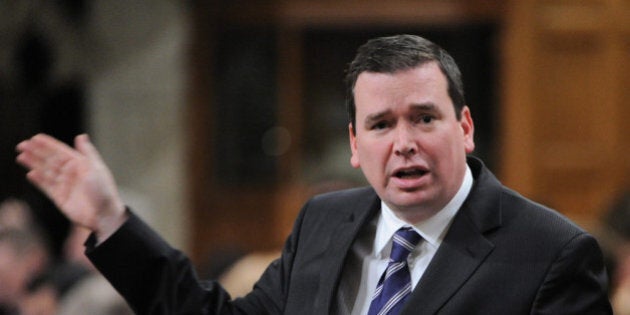 Christian Paradis, Canada's Minister for International Development, surprised a great many people--stunned might be a better word-when he said this in an April press release:
"Canada recognizes and supports the vital role that civil society plays in reaching development objectives. Civil society engages citizens in their countries' decision-making processes that affect them. Empowered by the fundamental rights of freedom of expression, association and assembly, civil society enables citizens to hold their governments to account, providing legitimacy to the governing institutions, which in turn ensures growth and sustainable development and reduces poverty."
It got better, but that isn't the point. The question for most who read it was, Where is this coming from? (See McLeod Group blog of April 9, 2014.) The Harper government has systematically attacked Canada's international development NGOs with a ruthlessness never before seen.
Funding was so dramatically reduced to organizations with contrary positions on pet government issues that a deep freeze silenced most of the rest. Others have been completely defunded for spurious reasons and, instead of treating NGOs as development organizations in their own right, the government halted co-financing arrangements and initiated a system requiring NGOs--if they wanted any government funding at all--to bid on tenders put out by DFATD. Even that became a farce when the government proved incapable of actually issuing more than nine tenders, and none since 2011, long before the CIDA-DFAIT merger. The result is that many excellent Canadian NGOs have had to terminate good projects and longstanding relationships with civil society organizations in developing countries. Some are on the brink of bankruptcy.
Paradis made similarly positive statements at a meeting co-sponsored by the Canadian Association of International Development Professionals and the Canadian Council for International Cooperation at the Ottawa Convention Centre on May 14. He also announced the long-overdue renewal of funding for youth internship and volunteer sending programs, a very small step forward for a small number of organizations, and still money for which they must compete.
All of this may sound like a whisper of fresh air to a Canadian international development community that has been reeling from deep cuts, attacks and almost nothing but bad news for years. Cynics, however, may be forgiven for sensing something less than a reversal. A few scraps for a small number of organizations, if indeed it happens--doesn't address the massive cuts to other organizations and the reduction of NGOs to contractors, bidding on proposals that fit the government's limited priorities and sluggish timetable.
The government will host what it is calling a maternal, newborn and child health "summit" at the end of May. Maternal and child health was a Harper government cornerstone at the Muskoka G8 meeting and the summit will attract senior development practitioners and government representatives from around the world. It wouldn't look good to have a few pliant Canadian NGOs filling the front seats while dozens of their raggedy, half-starved compatriots NGOs kvetch on the sidelines about how badly the Canadian government treats its own civil society organizations.
And then there's the 2015 election. There is speculation that the change has to do with Quebec, Paradis' other portfolio, and what Quebec NGOs may be telling their supporters about the government. Maybe backroom planners think that some of the hundreds of thousands of other Canadians who make donations to NGOs might look askance at a government that has been so mean-spirited. Or maybe in Christian Paradis the Harper government has at last found a minister with a heart, a mind and enough common sense to see real value in the work and the independence of Canadian civil society.
Or maybe not. Maybe there really isn't any real change afoot. Maybe it's just some re-positioning of a few chairs on the upper decks. After all, the Harper government has proven itself very adept at effusive self-advertisement, even when there is nothing to back it up. The proof of this new approach, and the new policy--if indeed there is one--will be in the pudding, when the government actually starts to put some serious money and long-term programming commitments where its mouth is.