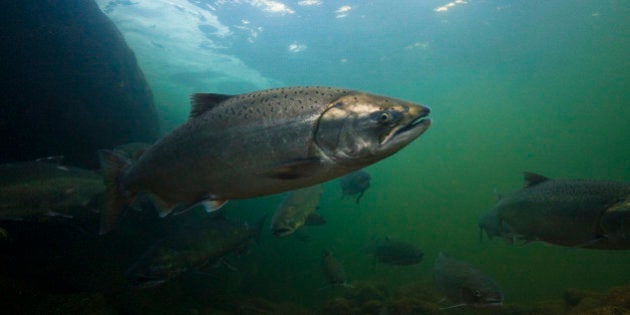 However, although the commission appears to be tailor-made to deal with the concern over B.C. mines in the headwaters of Southeast Alaska's most important salmon rivers, politicians on both side of the border appear reluctant to hand over responsibility to a commission whose recommendations remain entirely independent of either party.
B.C. is seen as the major stumbling block, but the U.S. State Department is also hesitating, despite appeals to Secretary of State John Kerry from municipalities, First Nations, fishing organizations and tourism groups requesting theIJC's involvement.
In response to questions from DeSmog Canada, a State Department spokeswoman said the Mount Polley mine investigation is being watched closely and the State Department remains concerned about the potential effects of B.C.mines on the people of Alaska, but she encouraged B.C. and Alaska to increase cooperation and communication on transboundary mines rather than count on an IJC ruling.
"We have highlighted our concerns with the governments of Canada and B.C. at senior levels in government-to-government channels and do not anticipate referring this issue to the International Joint Commission at this time," she said.
Alaska 'A Full Step Away' From Escalating Issue to Joint Commission: Lt. Governor
Alaska Lt. Gov. Byron Mallott, who recently travelled to B.C. to meet with Energy and Mines Minister Bill Bennett, said that discussions are continuing between Alaska and B.C. and he is not yet sure whether there will be a role for the IJC.
"Whether or not it is appropriate or timely that the IJC be invoked will be determined by the course of events," Mallott said.
"To me, we are at least a full step away from that."
If B.C. and Alaska forge a positive, transparent relationship, with sufficient oversight and cross-boundary input to safeguard Alaska's interests, there may not be a need to seek help from the IJC, he said.
"It is important that Alaska and B.C. and the interests on both sides of the border be able to take this as far as possible," he said, adding that, during his visit, he did not see a strong federal presence on mining issues in B.C.
The state's congressional delegation is keeping in contact with the State Department on a possible role for the IJC, Mallott said.
Last year, Senator Lisa Murkowski, former senator Mark Begich and Congressman Don Young wrote to John Kerry asking him to raise the problem with his Canadian counterparts.
"Water quality is an extremely important issue for Alaskans. Accordingly, we ask you and other officials from the Department of State to raise these concerns with the governments of Canada and B.C.," the letter says.
Energy and Mines Minister Bill Bennett has not responded to a DeSmog Canada interview request, but, in statements to media after his meeting with Mallott, he acknowledged Alaska's "legitimate concerns" and said the discussions were a good foundation for a possible memorandum of understanding with the state.
B.C. Permitting Process Doesn't Address Cumulative Impacts
The MOU could be similar to the arrangement with Montana, covering the Flathead River, where water testing is done at the border, he suggested.
However, the idea of an MOU does not sit well with grassroots groups pushing for a referral to the IJC.
MOUs are largely focused on information sharing and do not provide enforceable protections for downstream resources, said Chris Zimmer of Rivers Without Borders.
"Bennett's offer for greater involvement in the B.C. permitting process is simply inadequate to address our concerns and is a sign that B.C. is not taking our concerns seriously," Zimmer said.
"The B.C. permitting process, no matter how well it is carried out, is simply not designed to address long-term impacts from multiple mines, across a broad landscape, over the long term."
It is always a difficult decision for politicians to ask for outside help, said David LaRoche, who served as executive secretary to the U.S. side of the commission from 1979 to 1996 and has since worked on transboundary watershed issues.
"Each country takes a leap of faith when it relies on something outside the established mechanism to have the issue addressed," he said.
All Parties Need to Agree to Refer Case to International Joint Commission
Ideally, if the IJC is to be involved, there should be agreement from B.C., Canada, Alaska and the U.S.
"Under the treaty it is possible for one country to ask the commission to undertake a study, but it has never happened and the chances are close to zero as it would have no value because it would immediately be seen as biased by the country that did not ask," LaRoche said.
Historically, both countries ask for a reference and agree on the specifics they want the IJC to study.
"If a province or state were to object it would be highly unlikely that a letter of reference would be sent. Unless B.C. is agreeable, this one won't unfold," LaRoche said.
Those campaigning for the commission's involvement point to article four of the treaty, which says "waters flowing across the boundary shall not be polluted on either side to the injury of health or property on the other."