Worried Alaskans who fear lucrative fisheries and tourism industries are at risk from lax B.C. oversight of mine safety are meeting with state officials next week to ask the U.S. State Department to push for more input on mine development along the border of northwest B.C. and southeast Alaska.
"We are calling for an equal seat at the table. We want equal representation on the part of Americans and Alaskans when it comes to how these watersheds are developed," said Heather Hardcastle, a commercial salmon fisher based in Juneau.
"We take all the risks and the costs and get none of the benefits."
Hardcastle is a member of a coalition of Alaskan mayors, First Nations, businessmen, and fishers who were horrified by the Mount Polley tailings pond collapse last August. Their concerns were exacerbated by last week's provincial government report that found a weak foundation and design were responsible for the failure that saw an estimated 25 million cubic metres of waste water and toxic sludge flood from the copper and gold mine's tailings pond into rivers and lakes.
Although the unidentified glacial layer under the dam and design changes that resulted in overly steep slopes on the embankment were pinpointed as the main causes, the report refers to multiple problems, ranging from over-topping to questionable safety margins.
The picture of failure -- and the seeming inability of provincial or company inspectors to identify the problems -- is raising already elevated apprehensions in Alaska, where the Red Chris Mine began operating Tuesday.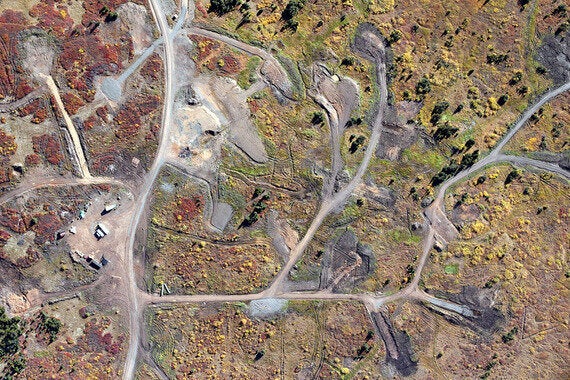 Red Chris Mine region. Photo by Mike Fay.
Red Chris, also a copper-gold mine, is 80 kilometres south of Dease Lake, close to the headwaters of the Stikine, one of the area's most important salmon rivers. It is owned by Imperial Metals, the same company that owns Mount Polley. Adding to the unease of critics, Imperial Metals and Mount Polley Mining are major contributors to the ruling B.C. Liberal party.
After learning through the media that Red Chris had started operations, the Alaska-based group Salmon Without Borders put out a statement saying B.C is pursuing large-scale mining at all costs, regardless of the enormous risks to Alaska's downstream communities, fisheries, and tourism.
"Today's news that the B.C. government allowed Red Chris to begin operating before the ink was even dry on the Mount Polley report, and without even the courtesy of letting Alaskans know, is appalling," said the news release.
"The public needs to send a message loud and clear that Alaskans will not stand by and allow its waters to be threatened in such a disrespectful manner."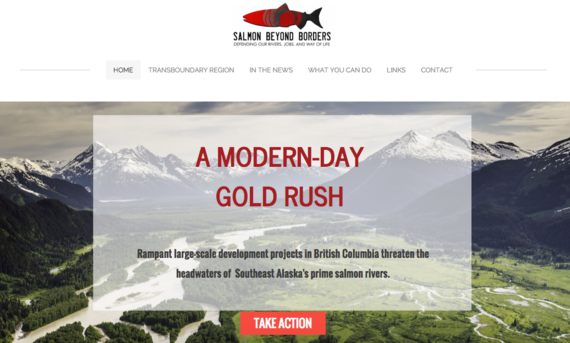 More Mines Being Fast-Tracked Despite Mount Polley Disaster
Hardcastle was hoping recommendations in the Mount Polley report for a move to best practices and modern technologies would slow down B.C.'s surge of mine development, but then came the news that Red Chris was on the verge of opening.
In another decision, despite objections from both sides of the border, the Canadian federal government approved Kerr-Sulphurets-Mitchell (KSM) in December. The massive mine project is 30 kilometres upstream of the Alaska border, where there are fears that an accident could result in toxins leaching into the transboundary Unuk River.
In addition to numerous exploration projects, there are 10 advanced mine development projects in northwest B.C., according to a Ministry of Energy and Mines spokesman.
"What happened to that cautious approach? We don't have any assurances that B.C. is going to do anything differently," Hardcastle said.
"They are all being fast-tracked because of Premier (Christy) Clark's pro-development agenda."
However, the province asserts that the Mount Polley report has provided recommendations that will prevent a similar failure in the future.
All operating mines will be required to establish Independent Tailings Dam Review Boards that will provide advice on design, construction, operation, and closure of tailings storage facilities, said a ministry spokesman.
A code review will look at how to implement other recommendations made by the panel including adoption of best available practices and technologies. Mines with dams will be asked to provide a letter by the end of June confirming whether foundation materials similar to those at Mount Polley exist below any of their dams.
So far, inspections of tailings storage facilities, ordered by the Chief Inspector of Mines following the failure at Mount Polley, have not identified any immediate safety concerns, said the spokesman.
But Alaskans remain sceptical.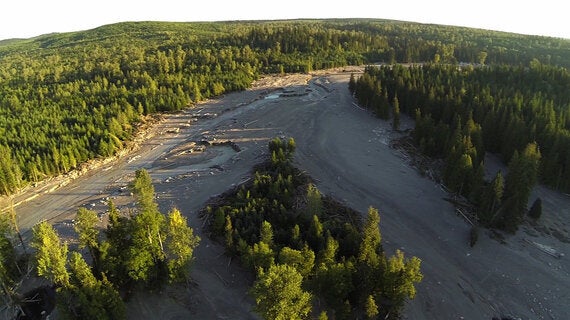 Waste from the Imperial Metals Mount Polley tailings pond floods the Hazeltine Creek and pours into Quesnel Lake near Likely, B.C. Photo by Farhan Umedaly, DeSmog Canada.
After what Alaskans saw at Mount Polley, there is nothing that the B.C. or Harper governments can say to restore confidence, said Rob Sanderson Jr., co-chair of the United Tribal Transboundary Mining Work Group and vice-president of the Central Council of Tlingit and Haida Indian Tribes of Alaska.
"As a tribal leader I have absolutely no trust in the Canadian environmental or mining laws," he said.
It is essential to protect the pristine waters of south-east Alaska for future generations, Sanderson said.
"We have a right to be consulted on actions that could harm our culture and livelihoods, even if those actions are happening in Canada. This is why we need the State of Alaska and the State department to do all they can to defend our way of life in the face of these threats."